'Close To You': Discovering Sinatra's String-Tinged Classic
In 1956, Frank Sinatra and Nelson Riddle decided to create 'Close to You' with a string quartet, inspired by Frank's love of classical music.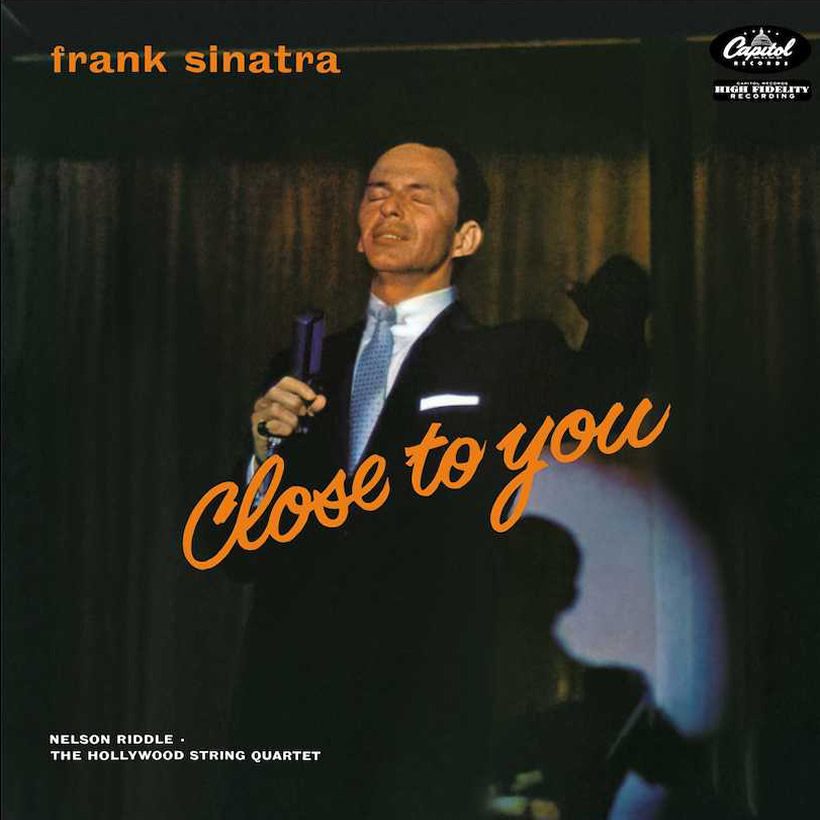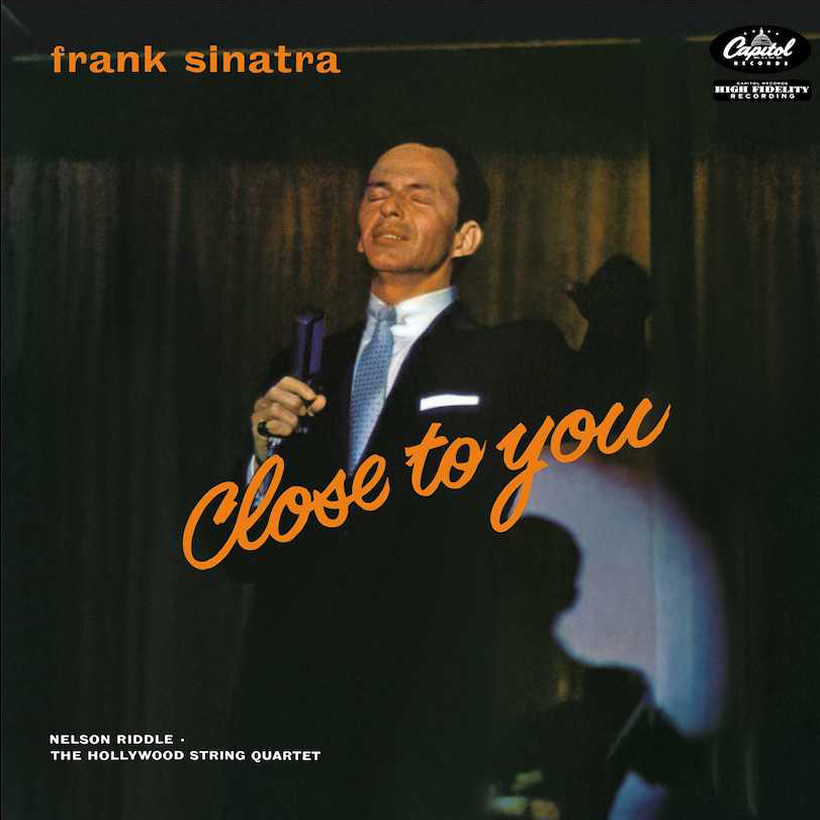 In March 1956, mid-way through recording (and conducting) an orchestral album called Tone Poems of Color, Frank Sinatra began work on his next vocal album, Close to You. The new record was to be one that was very different from the traditional orchestral settings of his previous release, Songs for Swinging Lovers. Frank and Nelson Riddle had decided to work with a string quartet; it was a choice inspired by Frank's love of classical music.
For this new album, Sinatra was also using a different studio. Sinatra recorded the last few songs for Songs for Swinging Lovers at KHJ Studios in Los Angeles. From here on out, he would record at the brand new Capital Tower studios. He recorded all of Tone Poems of Color at the Tower, but the first vocal song he recorded there was "Don't Like Goodbyes" for the album, Close To You.
Listen to Frank Sinatra's Close To You right now.
There's a marked difference in the ambience of the two studios, with the initial recordings at the Tower sounding much less alive than at KHJ. It's as though the musicians and Frank are standing in a line, whereas Songs For Swinging Lovers has depth, warmth, and shape. It meant that the engineers needed to work extra hard to get back to the marvelous tones coaxed from the KHJ facility. By November 1, 1956, when Frank recorded "Close To You," the songs has a much richer, more KHJ quality to it.
Besides Sinatra's love of classical music, his idea to work with a string quartet was influenced by his friendship with violinist Felix Slatkin and his cellist wife, Eleanor. The other two members of the quartet are Alan Dinkin, viola, and violinist Paul Shure. And while there are other instruments on the album, it is the quartet that dominates the exquisite musical bed that Frank sings over.
While it did take some while for the sound at the new Capitol Tower studio to rank alongside the old KHJ facility, that should take nothing away from what is probably Frank's most intimate album. As Frank himself said, "It's real bedroom kind of stuff." According to Playboy magazine in May 1957, "Sinatra still is the chairman of the board at the handling of material like 'Everything Happens To Me,' 'With Every Breath I Take,' 'It Could Happen To You,' 'Blame It On My Youth,' 'The End of a Love Affair,' and the other seven quiet standards in the collection." Was this the first mention of Frank as fabled chairman in print? It might be.
Close to You made the US album chart on March 2, 1957, and peaked at No.5 while spending over three months on the bestseller list.
Frank Sinatra's Close To You can be bought here.
Listen to the best of Frank Sinatra on Apple Music and Spotify.