reDiscover Nina Simone's 'Nina Simone In Concert'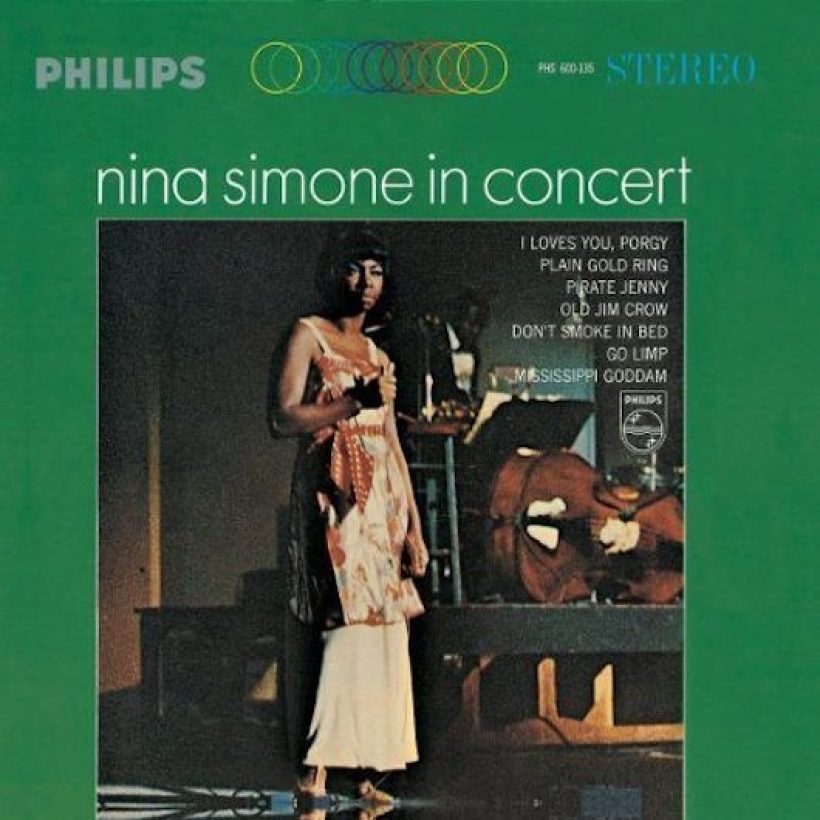 Nina Simone In Concert is a pivotal album in a singular career. It was the first release by the unique vocalist from South Carolina for her new label Phillips. They were bold enough to launch this new chapter of Simone's career with a live disc that captured both the interpretative brilliance of her concerts and, for the first time, the unflinching principles that would make her such a singular voice in the civil rights movement.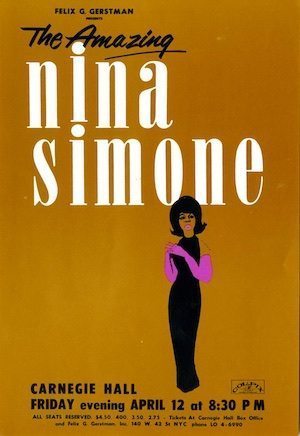 A flyer for Nina Simone's Carnegie Hall concert of April, 1963
The album was recorded at three concerts at Carnegie Hall in New York in March and April 1964, when Simone was 31 years old and had been recording for some six years. She had given her first concerts at the famous venue a year earlier, captured on an album release towards the end of her time on the Colpix label. On the In Concert set, there's a stunning clarity to the recordings of these extraordinary performances; you almost feel you could hear a pin drop as she delivers each one, looking back on her catalogue to that point and forging ahead into this new phase of her life.
Three of the song choices had first appeared on Nina's debut album Little Girl Blue in 1958, starting with the gentle and charming 'I Loves You Porgy,' from George and Ira Gershwin's Porgy and Bess. When she addresses 'Pirate Jenny,' from Kurt Weil and Bertolt Brecht's The Threepenny Opera, Simone turns the song into a gripping narrative reflecting black oppression, acting the role with quite brilliant invention and dramatic tension.
She follows that with her own co-composition 'Old Jim Crow,' which addresses the Jim Crow Laws that held back the emancipation of black people by reinforcing racial segregation, and were still in force at the time of the recording. 'Don't Smoke In Bed' features Simone's superb piano playing, before she closes with two further powerful pieces of social commentary.
'Go Limp' marries a playful melody with a typically daring storyline in which a mother warns her daughter not to join the NAACP (National Association for the Advancement of Coloured People) for fear that she will sacrifice her virtue. Simone mischievously invites the audience to sing along before confessing "I forgot the next verse!" and improvising new lyrics, laughing heartily with an admiring crowd. A standing ovation ensues.
The closing triumph is her own 'Mississippi Goddam,' which she describes as a show tune ("but they haven't written the show yet"). It fearlessly addresses some of the infamous racially motivated killings of 1963, of Medgar Evers in Mississippi and at the Alabama Church Bombings. Nina Simone In Concert surely deserves to stand among the great live albums in recording history.
Listen to Nina Simone In Concert on Spotify
Explore our dedicated Nina Simone Artist Page
Format:
UK English