Roots of the Blues – Good Morning Little School Girl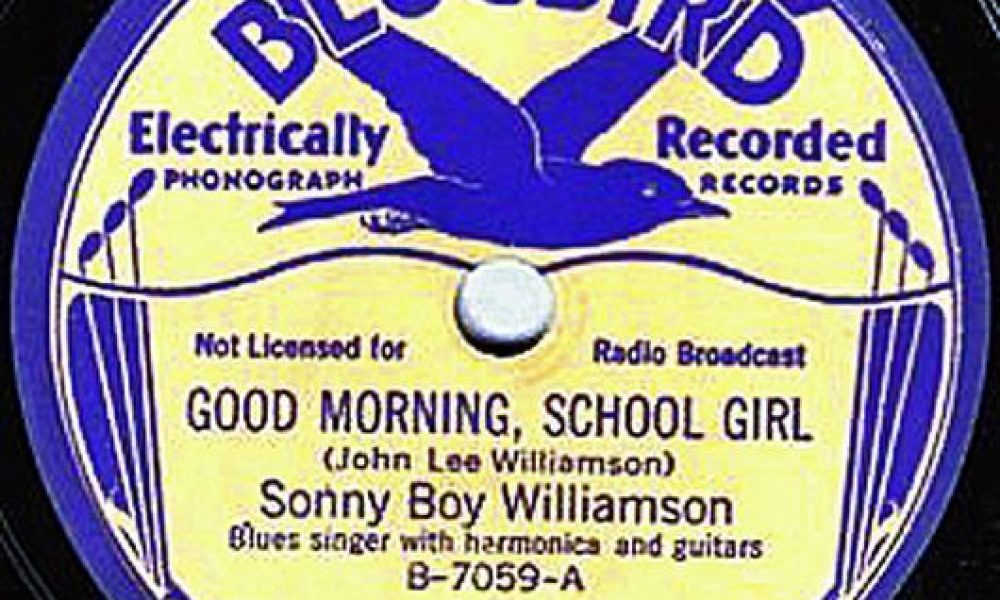 The blues have always courted controversy when judged by the modern day standards of political correctness, and no song more so than this one, which was originally recorded on 5 May 1937 at The Leland Hotel in Aurora, Illinois by the John Lee Williamson, the original "Sonny Boy"
It was Sonny Boy's first recording session for Bluebird and he was accompanied by Big Joe Williams and Robert Lee McCoy on guitars. On this version it was billed as 'Good Morning, School Girl', whereas later versions have tended to insert that word "little' in the title to reflect the lyrics of Sonny Boy's version. In some cases later versions have even credited the second Sonny Boy Williamson (Rice Miller) as the composer of the song.
The song's melody, like so many blues tunes, was a reworking of an earlier song, in this case, 'Back and Side Blues', a 1934 blues song recorded by Son Bonds
It became staple diet for both Chicago Bluesmen and British Blues bands in the 1950s and 60s. It has even been called "the first rock and roll record", but then again so have many others. Whatever the case, 'Good Morning Little School Girl' can certainly claim to have been at the birth. Texas bluesman Smokey Hogg recorded a version, which he called, 'Little School Girl' and in 1950 it made No.5 on the Billboard R&B chart. Among the best covers of the original song is by Muddy Waters on his brilliant album, The Folk Singer.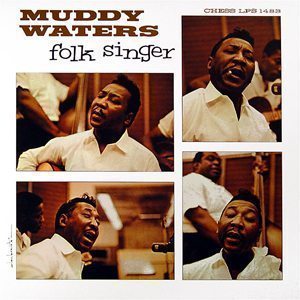 In September 1959 Alan Lomax was travelling through the South, with a reel-to-reel recorder, much like he did with his father, two decades earlier. Lomax had been directed to Fred McDowell's house in Como, Mississippi; Fred was well known in the area from his playing at weekend fish fries and parties. Lomax recorded 14 tracks with Mississippi Fred, including 'Good Morning Little Schoolgirl'; it's considered a seminal recording and pre-dates Fred McDowell's 'discovery' by the 'folkies.'
A song called 'Good Morning Little School Girl' even made the British charts, but this was a cover of a 1961 song 1961 by Don Level and Bob Love, an R&B duo known as, Don and Bob, who recorded for Argo Records, a Chess subsidiary. This has different chord changes and lyrics, although it does use the line, "Good morning little school girl."
The Yardbirds, featuring Eric Clapton, recorded a cover of this version and in 1964 it made No.44 on the UK charts and spent a month on the best-seller list. Their version has lyrical similarities to the original but it is in fact melodically different. The writers credit on their version is H.G. Demarais, aka Dee Marais, a Louisiana, record label owner/distributor and business associate of Leonard Chess. Confusingingly, Don and Bob's version has a writer's credit of Level and Love.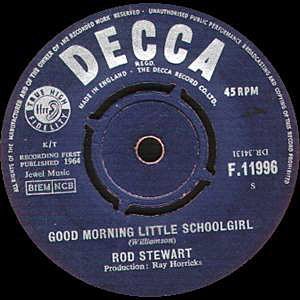 The original song became the A-side of 19 year old Rod Stewart's first ever Decca single. Rod, after busking in Europe returned to the UK and joined Jimmy Powell and the Five Dimensions, before moving to London and becoming the harp player with John Baldry's Hoochie Coochie Men, before recording his Decca debut.
We've put together a playlist featuring the tracks we've mentioned, as well as other versions of this blues standard and you can listen here.
Format:
UK English