Best John Cale Songs: Five Essential Tracks Reveal The VU Legend's Gift
One of music's true mavericks, John Cale ranks among the most influential figures in rock'n'roll. The best John Cale songs reveal why.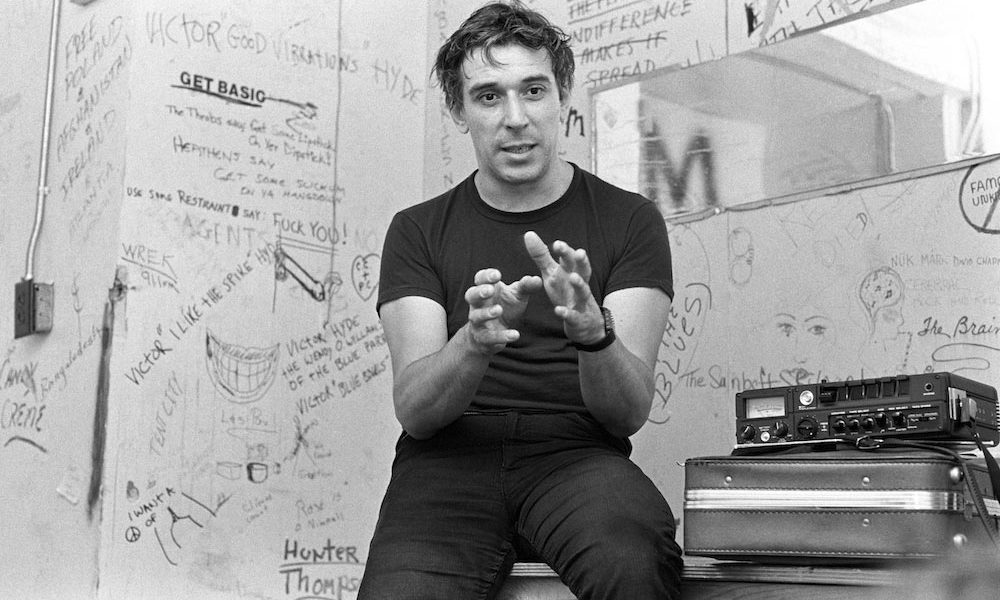 One of music's true mavericks, John Cale, born on March 9, 1942, ranks among the most influential figures in rock'n'roll. Co-founder of seminal cult band The Velvet Underground, his remarkable career has stretched across six decades and has also left a lasting impression on genres ranging from classical to the avant-garde. The best John Cale songs offer a glimpse into his wide-ranging musical curiosity.
Renowned for his groundbreaking work behind the console, Cale has produced or collaborated with artists as diverse as Nick Drake, The Stooges, Patti Smith, Squeeze, and Siouxsie And The Banshees, while his estimable concurrent solo career has so far yielded over 30 albums. To honor his profound contribution to music, we picked five astonishing John Cale songs everybody needs to hear.
The Velvet Underground: The Black Angel's Death Song (The Velvet Underground And Nico, 1967)
Lou Reed may have been the Velvets' primary songsmith, but sonic provocateur Cale's influence on the sound of the band's legendary 1967 debut shouldn't be underestimated. Aside from handling bass and organ duties, Cale also played electric viola on "Venus In Furs" and the droning, free-form "The Black Angel's Death Song." Informed by Cale's early work with avant-garde composers La Monte Young and John Cage, the latter liberally ripped up rock's accepted rule book.
The Velvet Underground: The Gift (White Light/White Heat, 1968)
Arguably the stand-out track from the Velvets' experimental and relentlessly abrasive second LP, "The Gift" captured the band vamping on an insistent, drone-rock instrumental. Over this hypnotic backdrop, Cale delivered a compelling, Tales Of The Unexpected-style narrative concerning the ill-fated Waldo Jeffers' long-distance relationship with his college sweetheart, Marsha Bronson. Once heard, it's most definitely never forgotten.
John Cale: Child's Christmas In Wales (Paris 1919, 1973)
After leaving The Velvet Underground, Cale produced LPs such as Nico's The Marble Index and The Stooges' eponymous debut before embarking on a solo career. Recorded for Reprise in 1973, his orchestrally inclined baroque-pop masterpiece, Paris 1919, commences with this yearning and atypically nostalgic track reputedly based upon fellow Welshman Dylan Thomas' 1952 prose poem of the same name.
John Cale: Fear Is A Man's Best Friend (Fear, 1974)
The first of an extraordinary trio of LPs released by Island in little more than 12 months, 1974's dark, portentous Fear arguably remains the peak of Cale's solo career. As intense as anything in the Velvets' illustrious canon, its brilliantly quixotic opening track, "Fear Is A Man's Best Friend," lurches from piano-led paranoia to full-blown psychotic cacophony and it ends with maniacal, "19th Nervous Breakdown"-esque bass runs and mutant cymbal crashes.
John Cale: Mr. Wilson (Slow Dazzle, 1975)
It still had an undertow of menace, but Fear's underrated follow-up was a slightly glossier affair overall. Its pinnacle remains the dynamic "Mr. Wilson," wherein Cale pays tribute to one of his own influences, The Beach Boys' Brian Wilson, with help from some sweeping chord changes and a gloriously sinister middle eight.
Listen to the best of the Velvet Underground on Apple Music and Spotify.