Jam With Everything: A Swift UK Chart Comeback For Paul Weller And Co
After their late 1982 split, The Jam's name was seen in the UK singles chart again precisely one month later.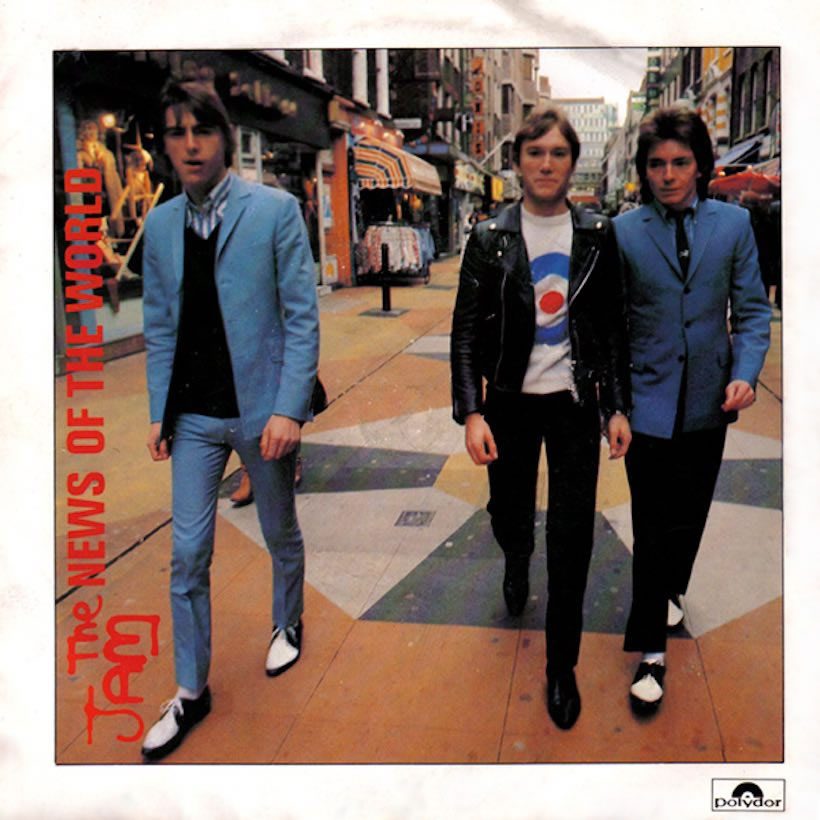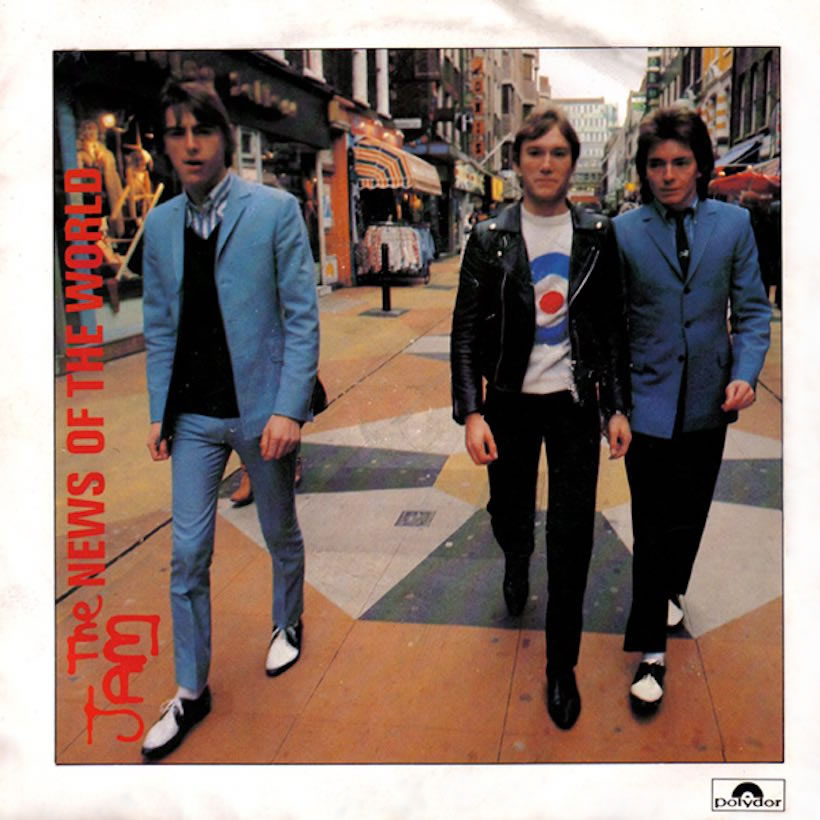 After The Jam played their final show on December 11, 1982 in Brighton and released their last 45, "Beat Surrender," how long would it be before their name was seen in the UK singles chart again? The answer was one month.
Polydor Records may have been losing one of their biggest British acts of the previous five years, but Jam fans didn't lack material to remember their favourites by. The instant No.1 "Beat Surrender" was followed by the live album Dig The New Breed, which went to No.2 as the year turned and the trio went their separate ways. But the label had another idea up their (record) sleeve.
The new year saw the reissue of all 16 of The Jam's UK singles, which brought about a chart first. On January 22, 1983, nine of them re-entered the Top 75, the highest-ranked being "News Of The World" at No.45. "Down In The Tube Station At Midnight" and "All Around The World" also made the Top 50 again. A week later "That's Entertainment," becoming an official British single for the first time after reaching No.21 as a German import in 1981, popped up again, and another week on, three more of the singles made the lower rungs of the 75.
That's Entertainment (Remastered)
Listen to uDiscover Music's The Jam Best Of playlist.
None of the singles charted as highly as they had the first time, during an active life in which The Jam had four UK No.1s and six more Top 10 hits. But it was still a chart takeover that said much about how the band commanded a powerful presence in the nation's affections. By October 1983, the Snap! compilation had them back at No.2 — by which time Paul Weller, never one to let the grass grow under his feet, already had three hit singles and a No.2 album to his name with the Style Council.
Buy or stream The Jam's Snap! compilation.