Tom Williams Finds A New Direction On 'All Change'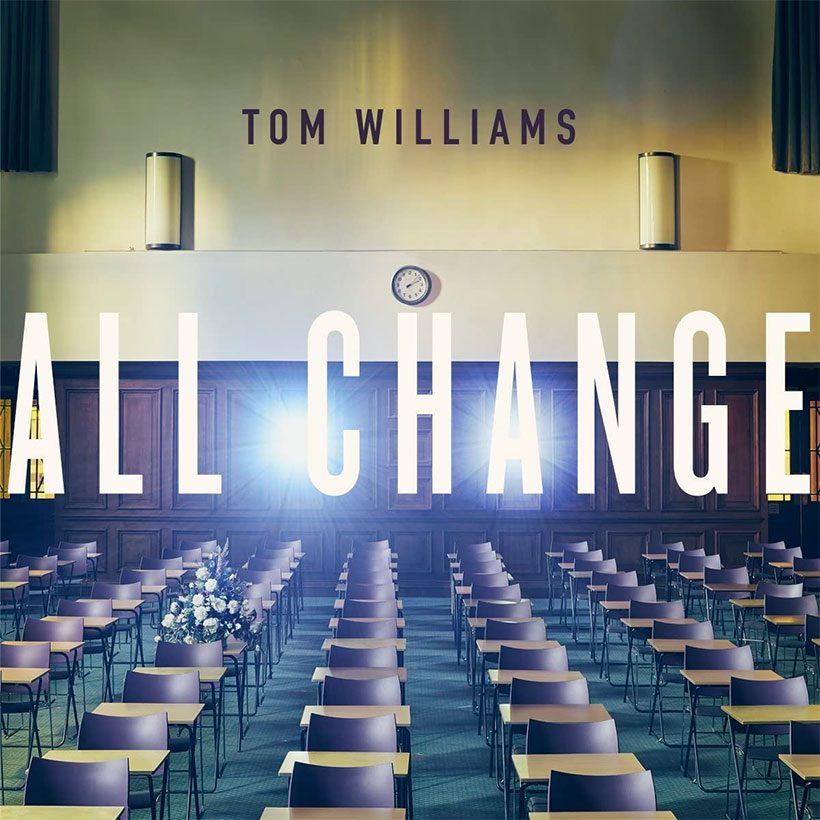 Several years ago, with four solo albums under his belt, Tom Williams hung up his guitar, swapped the studio for the classroom, and gave up on ever making another record. But the former frontman of Tom Williams And The Boat, with whom he recorded several albums, soon found himself rethinking songwriting; bending to his students' demands and teaching modern pop records shed new light on the process.
"I've become far less snobby about music," Williams says today. "Every time I've had to play 'Shake It Off' by Taylor Swift, I've thought what a smart song that is." Soon, he had amassed enough material to make up his fifth solo album, All Change.
The new songs came to life when Williams was offered a week-long artist-in-residence job at the music department of Leeds Beckett University in the UK. He accepted on one condition – that they supplied a band. Enter six 19-year-old music tech students, all of whose lead parts appear on All Change. "They were the best band I've ever had," Williams says. "I was there pretending to be a success, and they were there pretending to be a band, and we met in the middle and bluffed each other, and it worked."
Together they've recorded an album featuring Springsteen-esque rockers 'Higher Place' and 'Sleep Tight Saturday Night', the Ryan Adams-like ballad 'Sometimes' and the radio-friendly, gospel-tinged 'What A Shame', written with 15-year-old student Sam Gill. ("I hope he makes his £100 PRS membership fee back," says Tom.)
Composed during breaks from teaching, with lyrics written on journeys to and from school, All Change was made on a shoestring budget – not that you can tell. Its widescreen sound reflects Williams' life-long love affair with 70s US rock – by way of Hastings. "This is the record I've been trying to make for the last ten years – and I did it by mistake," he says.
For a man who'd dismissed the idea of a future in music, the path ahead is now wide open – literally, as Williams prepares to take his School Of Rock on tour this summer.
Purchase All Change here.
Will Davies
Format:
UK English