'Happy Xmas (War Is Over)': So This Is Christmas, With John And Yoko
'Happy Xmas (War Is Over)' became a cast-iron Yuletide favourite, but its original UK peak was No.4.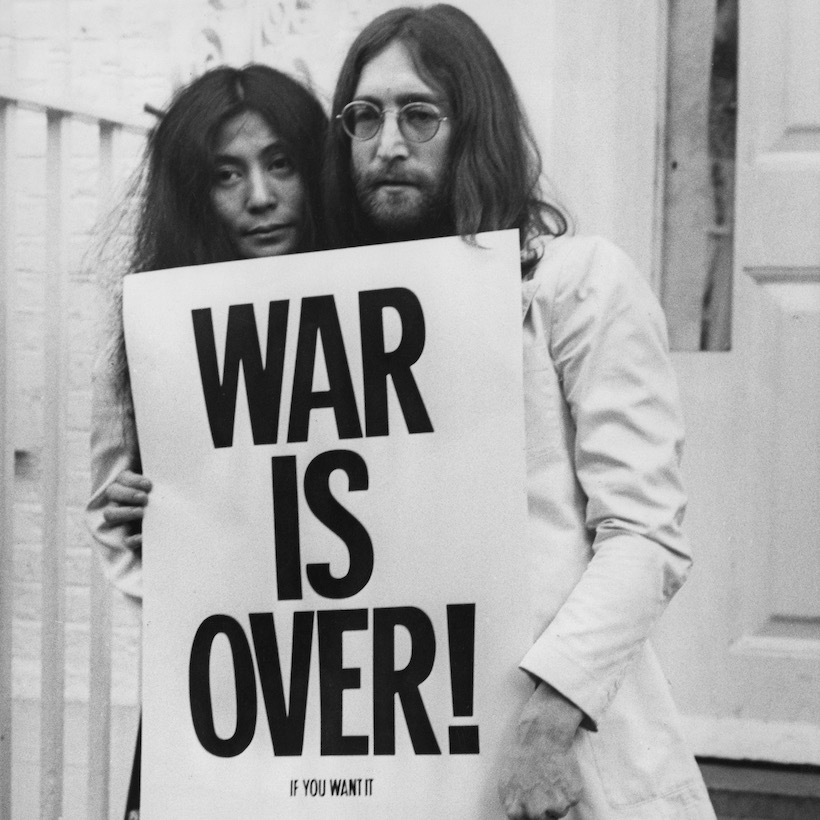 It's an oddity of the British charts that any number of the songs we regard as Christmas classics never reached No.1. The Pogues' perennial "Fairytale Of New York," featuring Kirsty MacColl, topped out at No.2 on its first release; Wizzard's "I Wish It Could Be Christmas Every Day" didn't even make the Top 3, and its No.4 peak was shared by a cast-iron Yuletide favorite that made the UK charts on December 9, 1972: "Happy Xmas (War Is Over)" by (to quote the credit exactly) John & Yoko With The Plastic Ono Band And The Harlem Community Choir.
Lennon's seventh single outside of The Beatles was written on acoustic guitar, demoed in October 1971 and released as a single in America for that holiday season, on December 1, 1971 – but not in the UK, where a dispute between John and The Beatles' publishing company, Northern Songs, delayed it to the extent that it had to wait until November 24 the following year to come out in his home country.
But even in the US, "Happy Xmas" emerged too close to the holidays to get substantial airplay, and barely made the Top 40 of the Cashbox singles chart. Billboard, for its part, listed it on its separate Christmas countdown rather than the Hot 100, limiting its profile further even though it reached No.3.
Listen to the best of John Lennon on Apple Music and Spotify.
When the song finally saw UK release, its chart entry was somewhat modest, at No.23. It climbed to No.16, but sales really took off in the last chart before the holiday, and it spent the last two weeks of the year at No.4. Like so many Christmas songs, "Happy Xmas" has made many return appearances, most notably in the sad aftermath of Lennon's death in 1980, when it climbed to No.2. In its many subsequent chart runs, it made the Top 40 in 2007, at No. 40, and reached No.21 at holiday time in 2017, No.18 a year later, and No.28 in 2019.
Buy or stream"Happy Xmas (War Is Over)" on the 2020 John Lennon compilation GIMME SOME TRUTH. The Ultimate Mixes.