Unseen Photos Dig Into Paul McCartney's 'Flowers In The Dirt'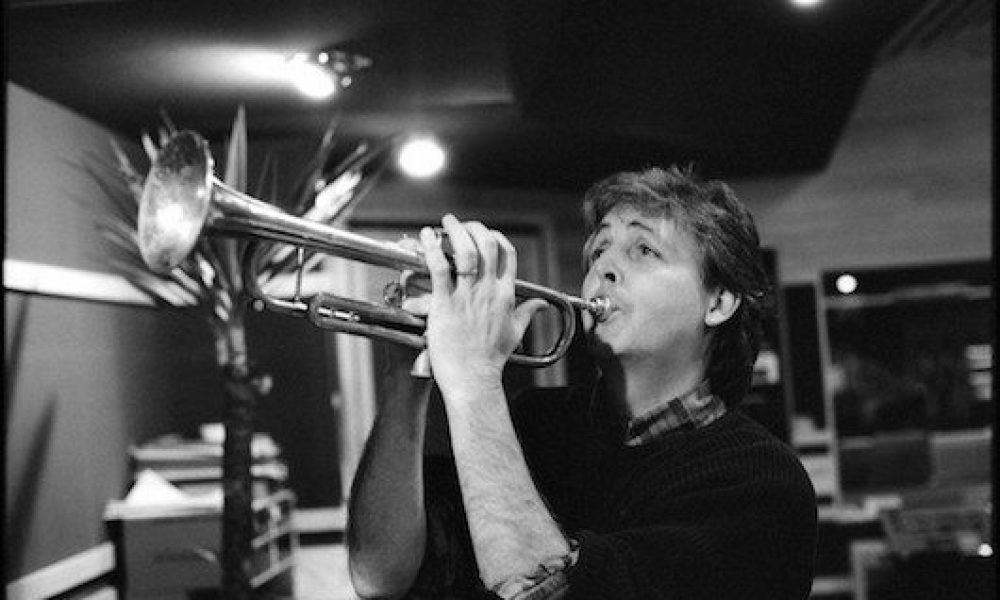 As part of the reissue of 1989's Flowers In The Dirt album, the tenth in the Paul McCartney Archive Collection series, Paul has unveiled a set of remarkable, previously unseen photographs from the sessions, taken by his then-wife Linda.
In the photos, Paul is documented working on the album, most of which was recorded at his Hog Hill Mill studio in East Sussex, England. McCartney is variously seen sawing wood, working with Elvis Costello (his collaborator on four tracks on the album) and conversing with George Martin, who did the string arrangement for the track 'Put It There'.
Remembers McCartney of his collaboration with Costello, from which unreleased demos are newly available on the reissue: "Because we were working above the studio, we'd just go downstairs and make the record, just the two of us singing exactly what we had made up. So there were a few recordings that haven't been released. We keep saying to each other that they're good because they are raw, it's hot off the skillet."
As we reported in December, Flowers In The Dirt was released on 24 March in a deluxe 3CD+DVD package containing the complete remastered album, 18 bonus tracks across two CDs and exclusive download content. This features rare B-sides, remixes, single edits and three previously unreleased cassette demos. 2CD, 2LP and digital formats will also be available.
Order the Flowers In The Dirt box set here:
Click here to explore our Paul McCartney Artist Page
Format:
UK English