Jurassic 5
Jurassic 5 is a Los Angeles hip-hop collective whose members are comprised of Chali 2na, Cut Chemist, DJ Nu-Mark, Zaakir, Akil, and Marc 7.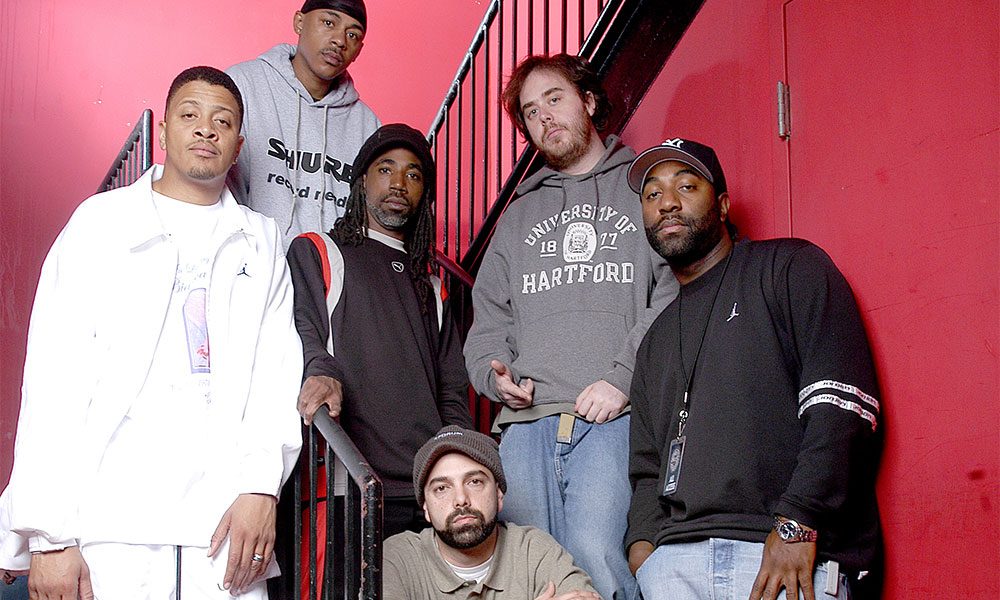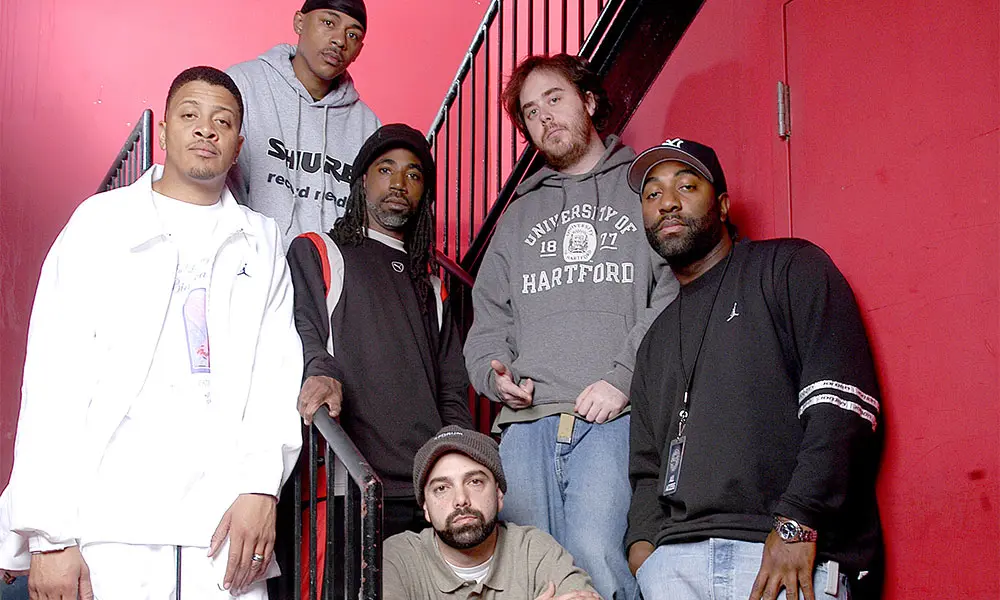 Though there's actually six of them, Jurassic 5 got everything else right on their self-titled debut EP. Part of the new rap underground of the late '90s (along with Company Flow, Mos Def, Dr. Octagon, and Sir Menelik), the sextet — rappers Marc 7even, Chali 2na, Zaakir, and Akil, plus producers Cut Chemist and DJ Nu-Mark — came together in 1993 at the Los Angeles café/venue named the Good Life. The six members were part of two different crews, Rebels of Rhythm and Unity Committee; after collaborating on a track, they combined into Jurassic 5 and debuted in 1995 with the 'Unified Rebellion' single for TVT Records.
At the tail end of 1997, the Jurassic 5 EP appeared and was hailed by critics as one of the freshest debuts of the year (if not the decade). Both Cut Chemist and Chali 2na are also part of the Latin Hip Hop collective Ozomatli, while Chemist himself recorded several mixtapes plus the wide-issue album Future Primitive Soundsession (with Shortkut from Invisibl Skratch Piklz).
The year 2000 found the group on tour with Fiona Apple and on the Warped Tour, just in time for the release of Quality Control that summer. Live work continued during 2000-2001, and a second record (Power in Numbers) appeared by the end of 2002. Jurassic 5 earned new fans — many outside of Hip Hop — by playing some unconventional venues, including Lollapalooza (with Jane's Addiction and Audioslave), Bonnaroo, and the Warped Tour.
By 2006, Cut Chemist had left the group to pursue his production and DJ ambitions; the remaining quintet enlisted producers including Salaam Remi, Scott Storch, and Exile (as well as in-house talent DJ Nu-Mark) to record their third full LP, Feedback, released in July 2006. Less than a year later, however, the group called it quits, citing "musical differences." They reunited in spring 2013, playing Coachella and later announcing a full summer tour.
Format:
UK English