Back To The Basement: 10 DIY Music Venues And The Scenes They Launched
DIY venues are deeply loved, but not always preserved. These ten venues have been essential incubators for punk, hip-hop and electronica DIY scenes the world over.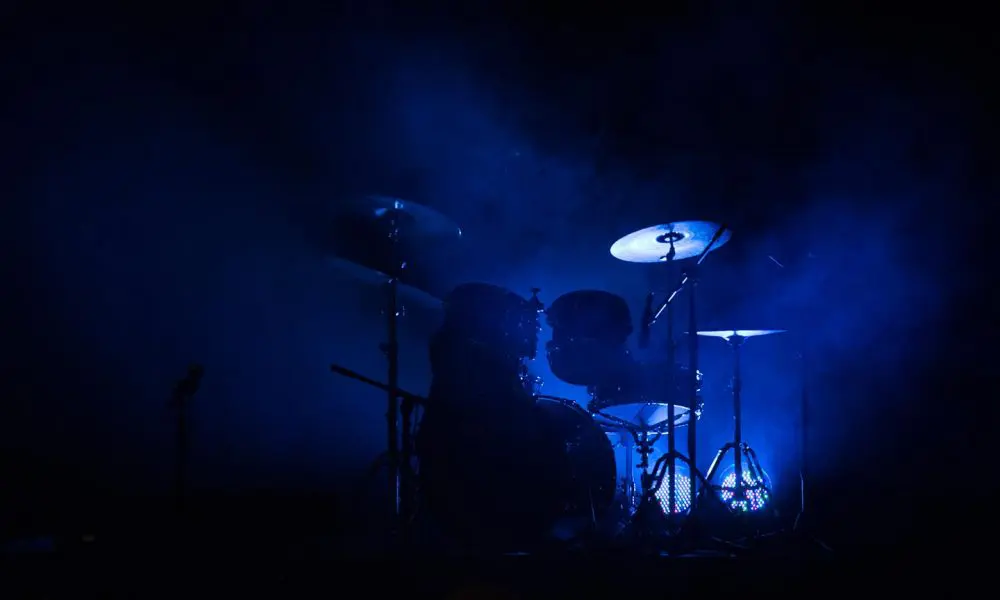 DIY music venues have become sacred places for musicians, music lovers and people of marginalised communities. Even if they're temporary by nature, music scenes have blossomed in these makeshift nightclubs. While some are still thriving (LA's The Smell), others have been subject to shutdowns due to rapid gentrification and the crackdown on underground spaces following the tragic Ghost Ship fire in Oakland, California. These performance and living spaces have been deeply loved and protected by the music community, but not always saved. Those that have shuttered are, however, fondly remembered as spaces that helped launch many artists' careers.
Here are some of the most influential DIY venues that fuelled the underground music scene.
Power Lunches
East London's Power Lunches was a vital DIY venue for the underground music community in Dalston and a showcase for the global DIY music scene at large. The venue hosted gigs, recording sessions, and countless rehearsals, and was a launchpad for many bands' formative gigs. The 100-capacity space featured a slew of up-and-coming talent such as Beatrice Dillon, Vancouver punks White Lung, and UK power electronics band Whitehouse. Unfortunately, at the end of 2015, the venue closed due to financial difficulties.
Shea Stadium
Not to be confused with the former home of the New York Mets, Shea Stadium was a haven for the DIY artist community in Brooklyn. The East Williamsburg location functioned for eight years as a venue and rehearsal space for homegrown garage rock artists and bigger acts such as Titus Andronicus and Future Islands. After temporarily closing in 2017, the venue struggled to remain in business despite having raised funds to re-open with the proper permits. But Shea Stadium's landlord wanted to open its own nightlife space. While a new location for Shea Stadium remains in limbo, the defunct venue hosts an online archive of some of their historic shows.
The Smell
As the name implies, The Smell was (and remains) a gritty performance space located in a particularly desolate stretch of downtown Los Angeles. Since opening its doors decades ago, The Smell remains an all-ages haven for rising bands in the punk and experimental scenes. Following in the footsteps of other LA institutions, among them Vex, The Masque, and Jabberjaw, The Smell also helped to launch the careers of local acts, including Best Coast, No Age, and Health. Following the Ghost Ship fire and increased scrutiny by city officials, the owners of the building were given permission to demolish the venue, but the space was allowed to remain in business.
Good Life Café
While mostly associated with punk, DIY music venues were also instrumental to the early genesis of hip-hop. Just as Webster PAL (Police Athletic League), in the Bronx, and DJ Kool Herc's famous rec-room parties fostered East Coast hip-hop, Good Life Café, in South LA, helped usher in a new era on the West Coast. The health-food market started hosting hip-hop showcases in the late 80s, before doing weekly open-mic nights that put LA underground hip-hop on the map. This spawned a whole new experimental rap scene led by artists such as Freestyle Fellowship, Chillin Villain Empire, Medusa, Jurassic 5, and the rap duo Figures Of Speech, one of which was Academy Award-winning director Ava DuVernay, who would go on to make a documentary about Good Life, titled This Is The Life.
THIS IS THE LIFE | Official Trailer
DIY Space For London
Historically, many DIY music venues operated surreptitiously and under the radar of law enforcement. These days, however, some venues operate not only openly but provide an accessible space to artists in the light of day. Tucked away in the industrial section of south-east London, DIY Space For London functioned as a social center, music venue, rehearsal space, and creative hub. Initially run by a collective of 20-odd volunteers, it grew to include over 2,500 members who pay £2 for a yearly membership. Touring bands such as Sheer Mag and Total Control hosted concerts there, helping to bring London's DIY scene back to life during its run. Unfortunately, during the COVID-19 pandemic, it was announced that DIY Space For London was unable to renew its lease on its original space. As of this publication date, it's said to be looking for a new permanent home.
Safari Club
In true do-it-yourself spirit, two enterprising teenage girls, Shawna Kenney and Pam Gendell, decided to book their own punk shows in a former poultry-processing plant turned nightclub in Washington, DC. Regulars at CBGB's hardcore "matinee shows" – all-ages punk shows held in the afternoons during the club's off hours – the duo were tired of trekking up to NYC and started the Safari Club. The venue remained active from 1988 until it was destroyed in a fire ten years later. The space would become the nexus of the second wave of DC hardcore punk bands, including Sick Of It All, Gorilla Biscuits, Judge, Swiz and Worlds Collide, as well as the emerging "straight edge" scene.
ARMA17
ARMA17 was one of Russia's most prominent DIY music venues. Located in a huge brick building of a former gas plant, it was home to the country's thriving underground techno and rave scenes. The name originated from the park where its founders threw parties until a fire destroyed it in 2009. ARMA17's parties were devised on a grand scale, almost like mini-festivals with complex stage designs and multiple dancefloors that went all night until the venue was shut down, in 2014, due to a police crackdown. Since then, ARMA17's shows have evolved into nomadic parties, held in Moscow (and elsewhere).
Arma Faces: Installation for Arma17 6 years anniversary
Rhinoceropolis
For 11 years, Rhinoceropolis was a landmark space in Denver, widely recognized for cultivating the underground DIY scene in the city where artists such as Thee Oh Sees, Vivian Girls, and local favorite Pictureplane performed. In 2016, the beloved location was shut down for safety issues following the nationwide crackdown on DIY music venues. Like many of these spaces, it doubled as a work-live studio space and was lauded as a cultural incubator for artists venturing to Middle America. Since its closing, the collective has opened in a new space. More information can be found on their Facebook page.
MTV CRIBS: pictureplane gives a tour of Rhinoceropolis
285 Kent
While its industrial space in Brooklyn's (former) hippest enclave, Williamsburg, was home to creative endeavors for nearly ten years, it wasn't until DIY champion Todd Patrick (better known as Todd P) took the helm, in 2010, that 285 Kent became the bastion of Brooklyn's burgeoning DIY scene. The 350-capacity room functioned as a warehouse space where people and genres could collide, and where R&B-tinged artists the likes of Frank Ocean and indie rock bands such as DIIV would bring in sold-out crowds. Most importantly, it's where artists new to the scene could cultivate a fanbase, as every show inevitably turned into a sweat fest.
Autre Ne Veut - Counting - RIP 285 Kent
MBC
Throughout the 80s, Toronto had its fair share of DIY music venues, many of them at official university-run facilities and art spaces. But one of the true DIY venues was MBC, an after-hours speakeasy and an outpost of bohemian cool, booking acts such as the newly-formed reggae-pop outfit Parachute Club, soul man Jr Walker, and New Wave acts. CBC staffers Richard O'Brien and Patti Habib ran the venue, before going on to run the iconic BamBoo club. Located in an industrial loft space in what's now called Liberty Village, MBC only lasted two years, but it paved the way for more diverse performance spaces in the city.