9 Influential DIY Musicians Worth Rediscovering
From a 50s-era guitar pioneer to 70s post-punk heroes of Britain's DIY scene, here are just a few musicians who embodied the DIY music ethos.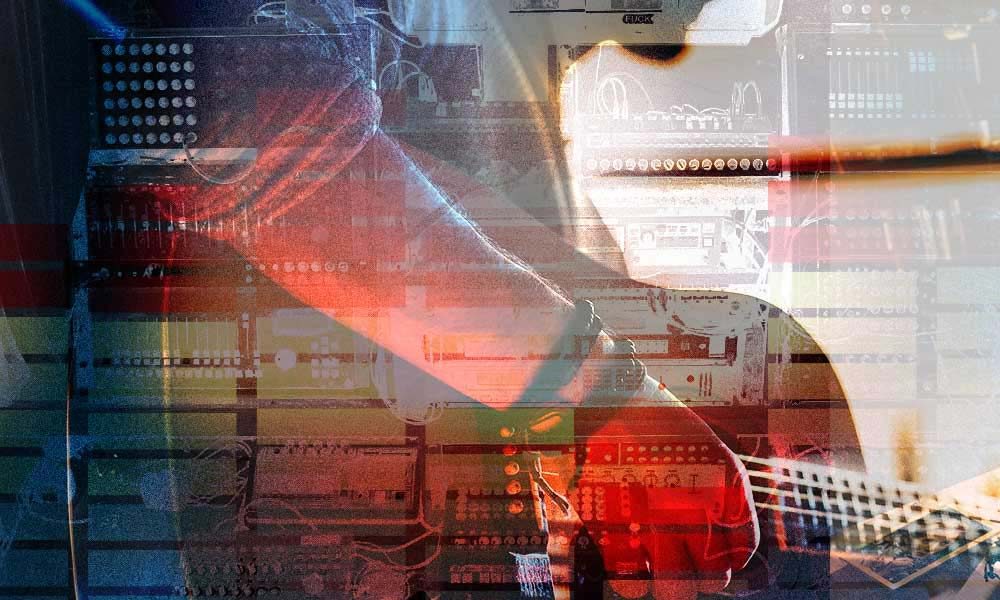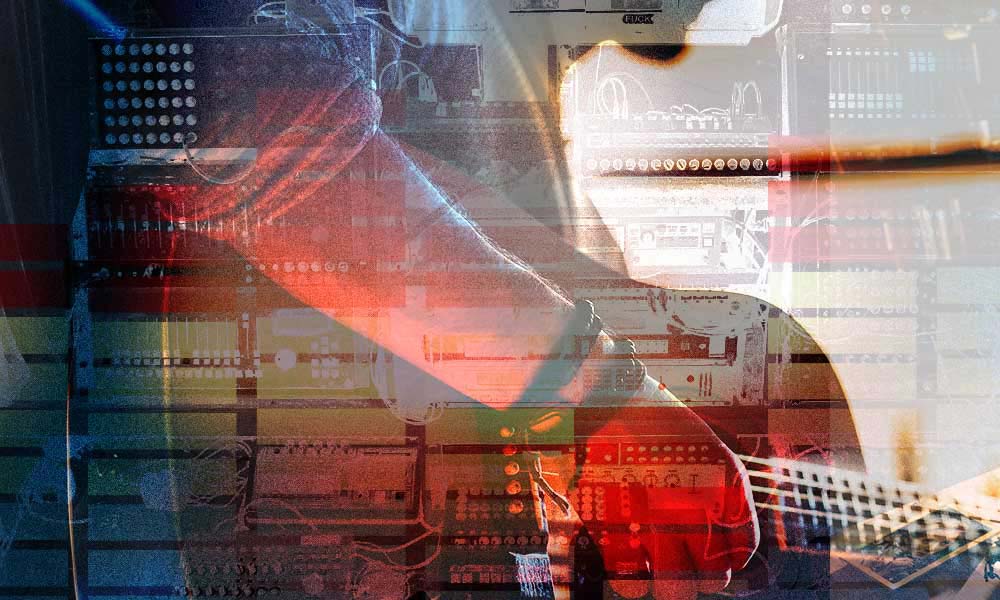 From the rise of music discovery platforms such as SoundCloud and Bandcamp, to artists communicating directly with fans through social media, the ethos of creating DIY music is alive and well, but the raw instrumentation and lyrical introspection came long before these tools of distribution. The DIY music scene has evolved since the birth of the music industry itself: from the improv jazz artists who started their own labels, to the explosive 70s punk scene and the 90s indie renaissance. While mainstream success has eluded some, these DIY musicians have earned cult followings of their own and remain hugely influential.
Here are nine influential DIY musicians worth rediscovery.
Sparklehorse
Led by late singer-songwriter Mark Linkous, Sparklehorse was a blend of lo-fi, indie rock and country music that found success on college radio. Linkous recorded much of his music on his Virginia farm, playing many of the instruments himself and self-producing his records. Even while signed to Capitol, his process remained authentic to himself. From his 1995 debut album, Vivadixiesubmarinetransmissionplot ,to his final release, 2010's Dark Night Of The Soul, Linkous created sonic dreamscapes that spoke to the human condition.
Recommended Track: "Someday I Will Treat You Good"
Someday I Will Treat You Good
X
As a part of the first wave of American punk, Los Angeles band X grew out of the local scene, crafting music around vocalist Exene Cervenka's poetry. East Coast punks worshipped Ramones, but X were at the centre of the burgeoning West Coast punk scene during the 70s and 80s. While their mainstream success was limited, they cultivated a dedicated fanbase that followed them within the underground scene. Cervenka and vocalist and bassist John Doe gained recognition as punk poets with lyrics that garnered comparisons to novelist and beloved degenerate Charles Bukowski. During their early career on the indie label Dangerhouse Records, these DIY musicians were applauded for their folk-tinged punk anthems, but as they moved further into their career, they developed a more refined sound.
Recommended Track: "Riding With Mary"
… And The Native Hipsters
One of the more esoteric souvenirs of the UK's thriving DIY post-punk scene is … And The Native Hipsters, who shot to cult fame after the legendary BBC Radio 1 DJ John Peel put their oddball single "There Goes Concorde Again" into heavy rotation on his show. The song was birthed from a home recording and only 500 copies of the single were released. In true DIY fashion, the group also hand-stamped each copy and fashioned the artwork using posters of the English footballer Kevin Keegan. Soon after the band dropped the discs off at London's legendary indie record store Rough Trade, Peel discovered the band, leading to another 5,000 orders of the single and the song entering the UK Independent Charts in August 1980. The band would go on to release a handful of EPs throughout the 80s, featuring the atonal sonic experimentations of William Wilding paired with Nanette Greenblatt's schoolhouse recitations, before re-emerging in the mid-00s.
Recommended Track: "There Goes The Concorde Again"
...And The Native Hipsters - Mr. Magic
Elliott Smith
There's a reason Portland is known as a hub for DIY musicians. The gritty, reflective songwriting of Elliott Smith was a staple of the DIY scene that flourished in the city during the 90s as the troubadour recorded his music to tape. Smith frankly mused about heartbreak, addiction, depression and self-deprecation in a way that would influence musicians like Frank Ocean and Death Cab For Cutie's Ben Gibbard. Under the indie label Kill Rock Stars, Smith released his second self-titled record and his third album, Either/Or. By 1998, he had signed a deal with DreamWorks where he released his first major label debut, XO. Unfortunately, Smith suffered consequences personally and professionally, as he rose from the DIY scene to international fame. He died aged 34, after taking his own life, but the legacy of his raw songwriting continues to live on.
Recommended Track: "Say Yes"
Say Yes (Live At Yo Yo A Go Go Festival/1997)
Buzzcocks
Punk outfit Buzzcocks had a massive influence on both the Manchester music scene and DIY musicians in general. Formed by Pete Shelley and Howard Devoto in 1976, Buzzcocks were essentially one of the founding bands of the indie movement, blending pop, punk and rock. In order to get their music out there, they started their own label, New Hormones (using their own money and loans), pressed 1,000 copies of their singles and presented them to Virgin. The band solely wanted to pay back their loans and sell the original copies of the singles, but their business model was such a success that their Spiral Scratch EP ended up selling 16,000 copies. Most importantly, though, they proved that bands could control the production and distribution of their music – something other bands would pick up and run with.
Recommended Track: "Ever Fallen In Love (With Someone You Shouldn't've)"
Ever Fallen in Love (With Someone You Shouldn't've?)
The Fall
Influenced by the punk ethos of Sex Pistols, prolific post-punk outfit The Fall formed in 1976. For over four decades, the band underwent a plethora of line-up changes, however, the late vocalist and founder, Mark E Smith, remained the one constant member. Throughout their career, The Fall built a hallmark sound defined by abrasive guitar, snarling vocals, and satirical lyrics. Smith was known as a great punk-poet who emerged from the working class – something the band kept in mind; as their popularity grew they would still play working-class men's clubs.
Recommended Track: "Bill Is Dead"
Pavement
Heavily influenced by The Fall, California indie-rock outfit Pavement emerged in the late 80s. Initially the band didn't do press or perform live, but their early releases helped them garner attention in the underground scene. Led by Stephen Malkmus and Scott Kannberg, Pavement made a name for themselves with their lo-fi recordings and eccentric garage rock. The band took cues from the post-punk movement and other DIY musicians, transforming it into borderline alt.rock.
Recommended Track: "Gold Soundz"
Pavement - Gold Soundz (Official Video)
The Raincoats
Seminal post-punk band The Raincoats remain one of the most influential set of DIY musicians in UK history. Formed by Ana Da Silva and Gina Birch in 1977, the all-female outfit were new to their instruments and the music scene, but fearlessly experimented while squatting in their London flat. As they were learning how to craft their vulnerable, punk-driven cuts, the band were going through their own journey of self-discovery. They would go onto release four studio albums and, along the way, even find a dedicated fan in Nirvana's Kurt Cobain.
Recommended Track: "Fairytale in the Supermarket"
Fairytale in the Supermarket
John Fahey
One of the earliest champions of the DIY maxim was American fingerstyle guitarist John Fahey, who spawned the American Primitive guitar movement. Since no record label was interested in his music, he did what any enterprising musician would do and self-released his records, resulting in the historical imprint Takoma. The overlooked pioneer taught himself to play, write and record music, and paid for his seminal debut, Blind Joe Death, with his gas-station earnings. There were only 100 copies of the original self-released version from 1959, and Fahey reportedly sent copies to folklorists and scholars around the country, along with slipping copies into record stores and charity-shop bins. While the incredibly avant-garde record went unnoticed at the time, it was added to the US Library Of Congress in 2011.
Recommended Track: "On The Banks Of The Owchita"
On The Banks Of The Owichita