Record Labels Run By Musicians: 10 Artists Who Did It Their Way
Many record labels run by musicians have been little more than vanity imprints, but the most important of them have pioneered artists' rights in the music industry.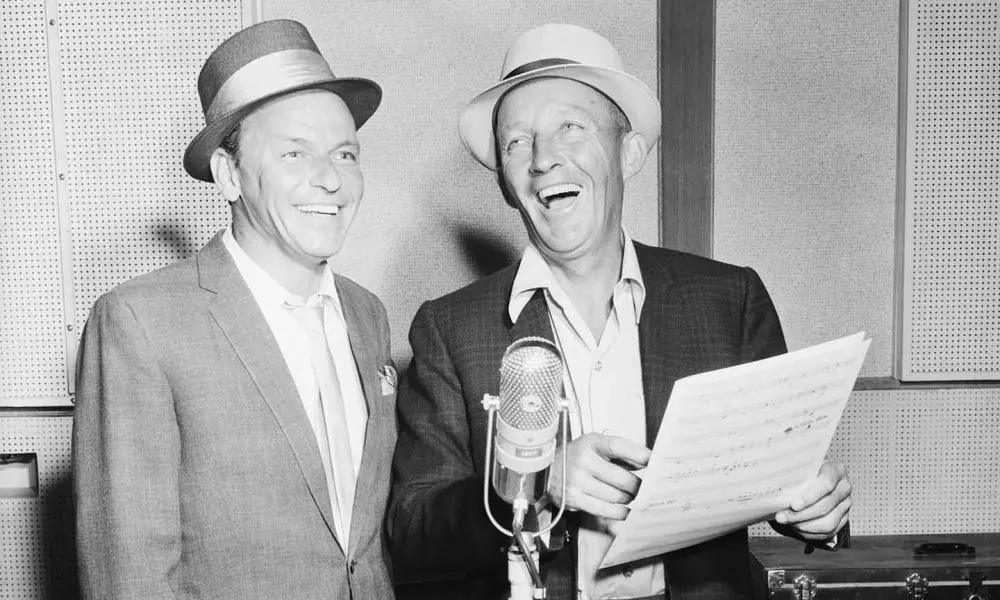 Come the age of the superstar recording artist, it didn't take long for those in the spotlight to want to take matters into their own hands. Cannier musicians began to take the initiative and, before long, artist-owned record labels were commonplace. But while plenty of them were nothing more than vanity imprints with no real A&R input from the star, there were many successful record labels run by musicians.
Here are ten of the best record labels run by musicians.
Reprise (Frank Sinatra)
At the beginning of the 60s, Frank Sinatra was the first big-name artist with the cojones, clout, and nous to go his own way. After a failed attempt to buy Verve Records from Norman Granz, Sinatra decided that the only way he'd enjoy the creative control he craved would be to start his own label, launching it in 1960 with his single "The Second Time Around." And The Chairman was keen to share the feeling of artistic freedom with his pals, signing Sammy Davis Jr, Rosemary Clooney, and Dean Martin to the Reprise roster.
Recording overheads proved, however, to be a financial strain; Warner Bros saw the chance to snap up the serious star power of Sinatra and bought two-thirds of the label in 1963. Frank had a seat on the Warners-Reprise board and Reprise was saved, after which it went from strength to strength, signing and nurturing artists of the caliber of Joni Mitchell, Jimi Hendrix, Captain Beefheart, The Meters, and Neil Young, to name a few.
Essential album: Frank Sinatra: Sinatra & Strings
Tangerine (Ray Charles)
When he signed to ABC Records after a string of successes on Atlantic culminating with "What I'd Say," Ray Charles managed to negotiate a deal that was remarkably artist-friendly for the time. As well as a good royalty rate, ABC offered profit-sharing, eventual ownership of his masters, and the chance to set up an imprint to release music by Charles and his collaborators.
While many of the label's singles have become much-coveted Northern soul floor-fillers (from the likes of George Byrd and Ike And Tina Turner), Tangerine also found room for the lush, anguished torch songs of Jimmy Scott and some fine unsung jazz from John Anderson and Al Grey.
Essential album: Jimmy Scott: Fallin' In Love Is Wonderful
Apple (The Beatles)
Apple may have started with an idealised notion of creative freedom ("We hope to make a thing that's free, where people can come and do and record," said John Lennon), but the sheer enormity of interest surrounding anything The Beatles did, along with their impressive contact list, meant that Apple became one of the most high-profile record labels run by musicians.
Between 1968 and '73, Apple released over 50 singles and over two dozen albums by acts The Beatles signed to the label (as well as key solo albums by each individual Beatle), launching the careers of Paul McCartney's protégé Mary Hopkin, power-poppers Badfinger and singer-songwriter James Taylor, while providing a home for longtime Beatle faves such as Ronnie Spector and Jackie Lomax.
Essential album: John Lennon: Imagine
IMAGINE. (Ultimate Mix, 2020) - John Lennon & The Plastic Ono Band (with the Flux Fiddlers) HD
Bizarre/Straight/DiscReet (Frank Zappa)
In a 1987 interview with MTV's The Cutting Edge, Frank Zappa looked back at the 60s. "One thing that did happen, was some music of an unusual and experimental nature did get recorded, did get released," he said. The way he saw it, label bosses back then were "cigar-chomping old guys who looked at the product and said, 'I don't know. Who knows what it is? Record it, stick it out. If it sells, alright!'"
But it wasn't just the head honchos of major labels doing that; Zappa's imprints – starting with Bizarre in 1968, followed by the formation of Straight the following year and, in 1973, DiscReet – showed that same sense of adventure. Artists the likes of Alice Cooper, Tim Buckley, Captain Beefheart, Wild Man Fischer, and Lenny Bruce were nurtured by Zappa, serving as another outlet for the creativity of the mustachioed wonder.
Essential album: Frank Zappa: Hot Rats
Paisley Park/NPG (Prince)
At the height of his imperial phase, Prince had so many ideas that he needed to launch a string of side-project bands with which to record them. Though distributed by Warner Bros, Paisley Park was Prince's in-house baby, its logo appearing on Prince classics such as Parade and Sign "O" The Times, along with some of his finest extra-curricular work, for the likes of The Family, Sheila E, and Jill Jones.
As Prince's own ideas began to dry up, so the Paisley Park quality control dipped. By the early 90s, his highly publicized fight with Warner Bros led the parent company to pull the plug. Undeterred, Prince pointed to the future for record labels run by musicians, launching yet another imprint, NPG Records, with which he pioneered artist-driven mail-order and internet distribution in the 90s and 00s.
Essential album: Jill Jones: Jill Jones
Merge (Superchunk)
Necessity is very often the mother of invention – which is why there are so many record labels run by musicians. Merge was founded in 1989 by Laura Balance and MacMcCaughan, members of the Durham, North Carolina, indie heroes Superchunk, as a way of releasing music by the band and their friends. By 2010 they had a Billboard No.1 album on their hands in the shape of Arcade Fire's The Suburbs. Along the way, they'd released some of the landmark albums of the last few decades (The Magnetic Fields' 69 Love Songs, Lambchop's Nixon, Neutral Milk Hotel's In The Aeroplane Over The Sea, Arcade Fire's Funeral) while maintaining the sort of artist-friendly focus that suggests there's more to come.
Essential album: Neutral Milk Hotel: In The Aeroplane Over The Sea
Maverick (Madonna)
Back in 1992, Madonna could do no wrong. Her last studio set, 1989's Like A Prayer, was one of the defining albums of the era, while 1990's The Immaculate Collection remains the best-selling compilation released by a solo artist. Still, on its launch, many wrote off the Warners imprint she co-founded, Maverick, as an indulgent folly; a boutique label designed to massage the self-styled Material Girl's ego. Of course, Madonna had long proved she was an utterly focused, shrewd force of nature, and the label quickly went from strength to strength with much-loved albums from Alanis Morrissette, The Prodigy, and Deftones.
Essential album: Alanis Morrissette: Jagged Little Pill
Grand Royal (Beastie Boys)
If, at the peak of their cartoonish, Budweiser-swilling notoriety, you'd have suggested that Beastie Boys – the trio behind the biggest-selling rap album of the 80s, Licensed To Ill – would spend much of the 90s as the epitome of taste-making cool, you'd have raised a few eyebrows. But after casting aside the more loutish aspects of their schtick and releasing a run of dazzling, increasingly sophisticated albums their cachet rose enormously, and was only helped by the launch of Grand Royal.
From 1992 to 2001, followers of the label gained an insight into the Beasties' eclectic predilections – the boho hip-pop of Luscious Jackson, Bis' sucrose-hit punk, Sean Lennon's sunshine-soaked tunes, the hyper-hardcore of Atari Teenage Riot. Looking back, it was a mixed bag, but there's plenty of great stuff to be found.
Essential album: Various: At Home With The Groovebox
Roc-A-Fella Records (Jay Z)
It's remarkable to think that one of the most significant record labels run by musicians started in the face of adversity. After failing to catch the interest of major labels, Shawn "Jay Z" Carter – along with Kareem "Biggs" Burke and Damon "Dame" Dash – founded Roc-A-Fella to release Jay's 1996 debut album, Reasonable Doubt. Once word spread, majors came knocking and Def Jam offered Carter a deal, to which he replied: "I own the company I rap for." His game of hardball worked. Instead of signing with Def Jam, Jay Z and his co-founders sold half of Roc-A-Fella to them in 1997.
The years that followed saw Roc-A-Fella become a powerhouse, releasing genre- and era-defining albums that delivered commercial success while staying on the cutting edge of hip-hop. Highlights include Beanie Siegal, Cam'ron… and, of course, the boss himself.
Essential album: Jay-Z: Reasonable Doubt
Cant Knock The Hustle - ( HQ ) Jay-Z feat Mary J Blige -
Third Man (Jack White)
While Third Man's first release was back in 1998, with the Jack White-recorded single "Close Your Eyes" by the Detroit-based band The Fells, during the success of The White Stripes, The Raconteurs, and Dead Weather, the heavy lifting was done by XL, their releases bearing the legend "Under exclusive license from Third Man records."
It was only in 2009, when White bought a building in an industrial area just south of Nashville's downtown, in which he set up an office, a shop front, a recording studio, and a live performance space, that Third Man really got going, quickly becoming one of the most iconic record labels run by musicians. The set up became a magnet for touring musicians to convene and record one-off singles and live albums which were subsequently released on the label. Before long, Third Man embraced the rich musical soil it's built upon, signing local artists such as Margo Price and Joshua Hedley.
As if that and releasing his own material wasn't enough, White has set about releasing a series of multi-volume, beautifully compiled packages that serve as definitive stories of some of the artists who inspired him, from Charley Patton to Blind Willie McTell.
Essential album: Margo Price: Midwest Farmer's Daughter
Looking for more? Discover the best independent record labels of all time.