How 'The Second Time Around' Proved A Second Coming For Sinatra
Launching his own label, in 1961, with 'The Second Time Around', Frank Sinatra entered the new decade as one of the most powerful stars on the planet.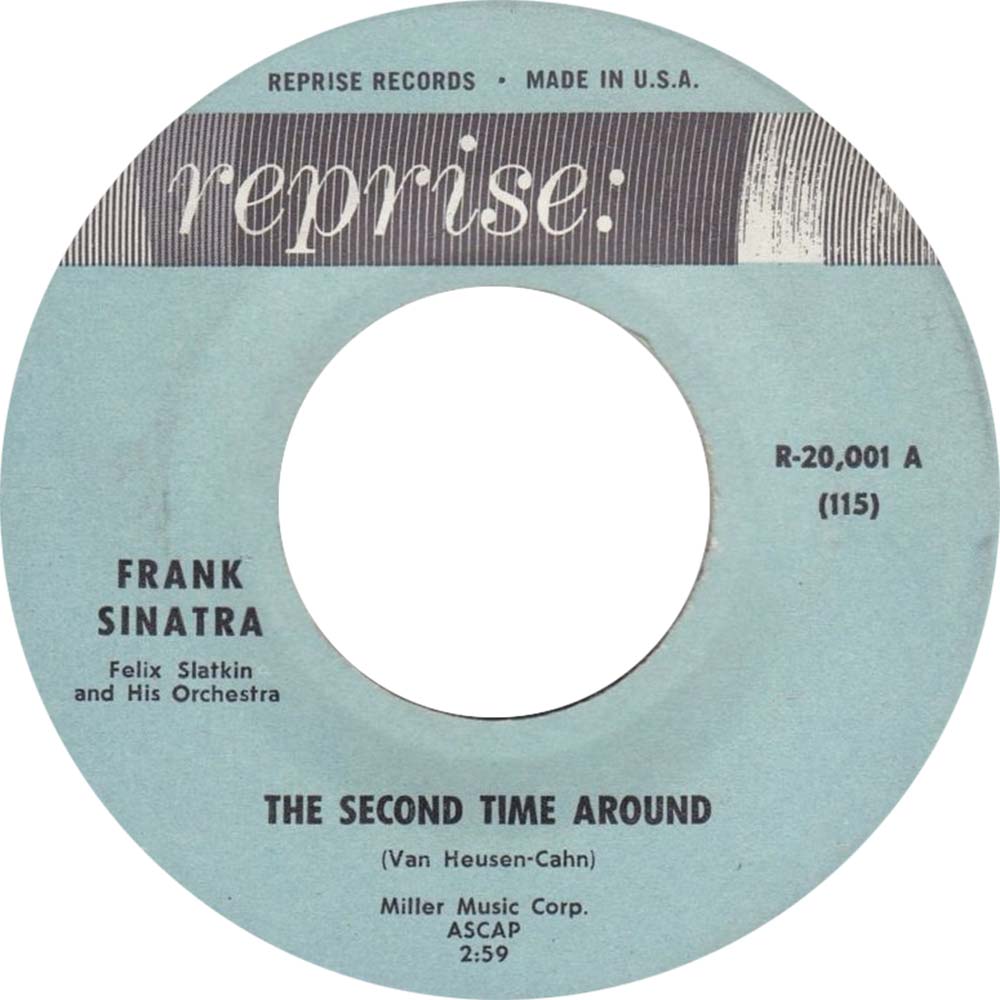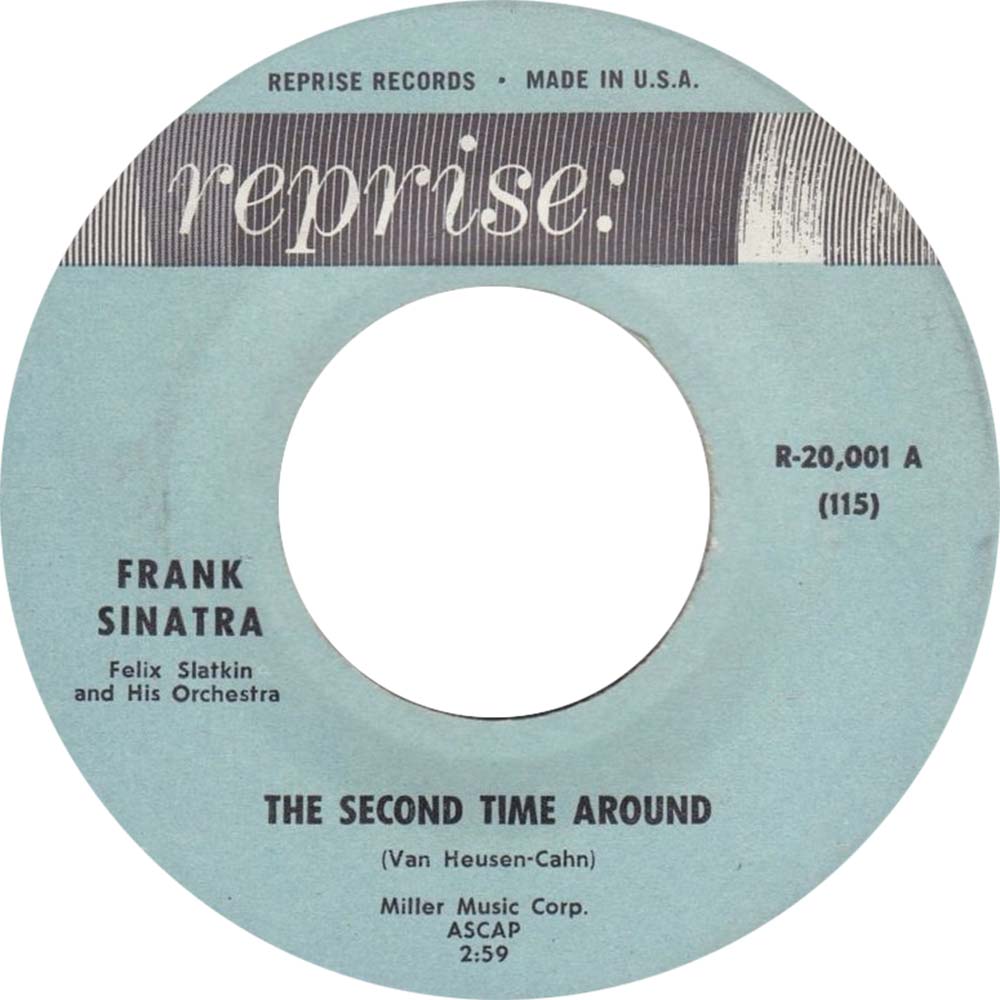 1960 was a very good year for Frank Sinatra. He had enjoyed hits at the box office – in the shape of the movies Can-Can and Ocean's 11 – and in the pop singles charts ('Ol' MacDonald', which reached No.25 in the US). And, to cap it all, he announced in December of that year that he was launching his own record company, Reprise, the first fruits of which were his 1961 single 'The Second Time Around'.
Sinatra had spent seven fruitful years signed to Capitol Records but, ever taking charge of his own destiny, he resolved to begin an independent label of his own which would give the man known as The Chairman Of The Board complete creative control.
Ironically, Capitol's own meteoric success story – which saw it rise from being a Hollywood indie when it was founded, in 1942, into an affluent EMI-owned major by 1955 – was the inspiration and blueprint for Sinatra's own business venture in the record industry. The singer turned music mogul started Reprise by investing $200,000 of his own money. He persuaded his friends and fellow Rat Packers Dean Martin and Sammy Davis, Jr, to join him at the label, offering as an incentive better royalty rates than they had received elsewhere, along with the promise that they would eventually own the rights to their own recordings.
Sinatra started building an impressive roster of artists that reflected his own listening tastes, including jazz saxophonist Ben Webster, blues singers Al Hibbler, Mance Lipscomb and Jimmy Witherspoon, jazz singer Mavis Rivers, trumpeter Jack Sheldon, and comedians Soupy Sales, Red Foxx and Joe E Lewis. Sinatra's daughter, Nancy, also joined the label.
Reprise officially launched on 13 February 1961 with a sublime Sinatra single, 'The Second Time Around', recorded on 21 December the previous year. Its title was apt given that the song heralded Sinatra's second coming. The song's writers were dynamic hit-writing duo Sammy Cahn and Jimmy Van Heusen, both friends of the singer, and who had given him two Academy Award-winning songs in the 50s ('All The Way' and 'High Hopes') and had also written other Sinatra favourites such as 'Come Fly With Me' and '(Love Is) The Tender Trap'.
'The Second Time Around' proved to be Sinatra's only charting US single of 1961, where it peaked at No.50 in April of that year. Though he made the song indisputably his own – with a sensitive and particularly poignant reading – the tune wasn't written for him. Cahn and Van Heusen had penned it specifically for Bing Crosby to perform in the 1960 movie High Time, where the bass-baritone singer plays the part of a widower who finds love again. According to Cahn, "The song was written very quickly. We sang it to Bing Crosby and he just nodded." The songwriter also once described it as "a hymn of hope for failed romance". It contained some of Cahn's finest words, including the haunting aphoristic lyric "… love, like youth, is wasted on the young".
The song didn't appear on Ring-A-Ding-Ding!, Sinatra's debut LP for Reprise, but eventually turned up on two later compilation LPs for the label: Sinatra's Sinatra (1963) and The Man And His Music (1965).
:Listen to the best of Frank Sinatra on Apple Music and Spotify.
Format:
UK English