The Overlooked Musical Pioneers You Really Should Know
Being ahead of their time, too offbeat for mass consumption, or through plain old bad luck – some artists became wildly influential without becoming household names.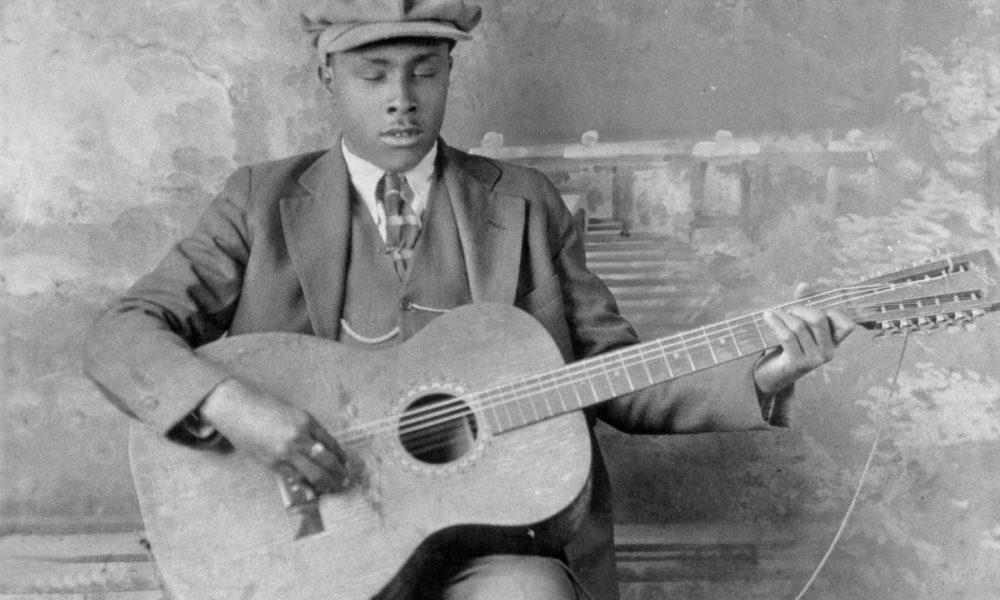 So you think you've heard all of the greatest music ever made? As Al Jolson used to say, you ain't heard nothing yet. For a combination of reasons – being ahead of their time, too offbeat for mass consumption, or through plain old bad luck – some music pioneers became wildly influential without becoming household names. Sometimes it took more famous fans to bring those artists to light, and sometimes the world just had to catch up with them. Think of guitar heroes and the obvious names may come to mind – Page, Clapton, Van Halen – or maybe cult favorites the likes of Richard Thompson, Pat Metheny, or Tom Verlaine. But what about the players they were all were listening to?
Some were innovators of their instruments, like Charlie Christian, Alvino Rey, or Jaco Pastorious, while others were the uncredited backbeat behind dozens of timeless hit records: people would need to read the fine print to see names like James Jamerson or Earl Palmer. Some were just too innovative for the mass market. Composers such as Harry Partch and Moondog were clear off the planet, to say nothing of the charts. Finally, there are legendary eccentrics including Daniel Johnston, Wesley Willis, and The Legendary Stardust Cowboy. They may never fill arenas, but the world of rock'n'roll would be a lot less interesting without them.
Charlie Christian
Anyone who plays electric guitar owes a debt to Charlie Christian, whether they realize it or not. As the guitarist in Benny Goodman's band from 1939-41, Christian was among the first to bring the electric guitar forward as a solo instrument – though Goodman was even reluctant to hire him at first because he wasn't sure this electric guitar thing had a future.
Solo Flight (78 rpm Version)
Christian's two main showpieces with the band, "Rose Room" and "Solo Flight," displayed his horn-like tone, intuitive swing, and fluid single-note runs – all the stuff of guitar heroics to come. Sadly, he left a lot of great music unplayed. He died of tuberculosis at age 25, only a year after leaving Goodman's group.
Cliff Carlisle
What Christian did for the electric guitar in jazz, Cliff Carlisle did for the pedal steel in country music. The steel was mainly associated with Hawaiian music before Carlisle started recording with his brother Bill, around 1930. Cliff was also a yodeler, and its cadences often found their way into his playing (you can also hear him yodeling off-mic on many of his records). He wrote hundreds of songs, including cowboy, gospel, and Western swing (one of the latter, "Just Because," was cut by Elvis Presley at Sun). But he's best known for good-natured, relatively mild double entendres the likes of "The Nasty Swing," an ode to phonograph records – or at least to putting a needle in the hole.
Alvino Rey
Another pedal steel master, Alvino Rey, was retro-hip before it was retro. That swanky cocktail music that got revived in the 90s was the kind of music Rey played the first time around. Also a gearhead, Rey was the first to find a way to make a guitar speak and sing, setting the stage for Peter Frampton and his talkbox, though Rey had a stealthy way of doing it: he had his wife hide behind a curtain, singing into the guitar mic.
Alvino Rey - Talking Steel Guitar "Stringy"
During the 60s, Rey he was probably best known for his weekly appearances on the King Family's TV show (his wife was one of the King Sisters), but his music from the previous two decades is considerably hipper. Sometimes working with bandleader Esquivel, he pioneered the blend of lounge and Latin sounds that came to be called exotica, and it was Rey's steel guitar that added the island zing to Elvis' "Blue Hawaii" and Dean Martin's "Memories Are Made Of This." Rey's musical bloodline is still going strong with his grandsons Win and Will Butler now riding high with Arcade Fire.
John Fahey
In the acoustic world, few guitarists combined the homespun with the cosmic like John Fahey. Rooted in folk and blues, Fahey invented a style he dubbed American Primitive, taking in Eastern ragas, modern classical music, heady psychedelia, and whatever else struck his mind. And he did it all on unaccompanied steel-string acoustic. Fahey's graceful improvisations got him pegged as the father of New Age, but his muse had a haunting side, with its touches of eerie funereal music. He also had a macabre sense of humor, which led him to adopt the alter ego Blind Joe Death and to give his compositions titles the likes of "The Waltz That Carried Us Away And Then A Mosquito Came and Ate Up My Sweetheart."
Fahey was also a savvy businessman and started the Takoma label to sell his own music. It eventually grew into an acoustic stronghold that launched the careers of both his guitar protégé Leo Kottke and New Age maestro George Winston. But it was the alt.rockers who rediscovered Fahey toward the end of his life: 1997 alone found him making four albums, with the likes of Sonic Youth's Jim O'Rourke and the band Cul De Sac.
James Jamerson
The funkiest of all the Funk Brothers, Motown's bassist James Jamerson was living proof that it ain't what you play, it's the way that you play it. Just think of the bass part that opens The Supremes' "You Can't Hurry Love" – mostly just one repeated note. Or the equally perfect bass intro to The Temptations' "My Girl": just a two-note riff. Jamerson put in the magic syncopations that made each song jump out of the radio before the band even kicked in. Many of his greatest parts were ones you didn't notice; you just marveled at how well the record flowed, and registered subliminally how the bass locked in with the drums and tambourine. And if the record was The Miracles' "Going to a Go-Go," you were probably too busy dancing to think about it at all.
A jazz player before coming to Motown, Jamerson was on most of the hits from the label's heyday. But thanks to Motown's habit of keeping its musicians in the shadows, he didn't even get his name on an album until Marvin Gaye made sure he got credited for What's Going On. That album roughly coincided with the end of Motown's old guard, as the label moved to Los Angeles and left many of its key players behind. Jamerson went freelance and had more hits: the silky groove on Gladys Knight's "Neither One Of Us" was his, and he hit the disco at least once with The Sylvers' "Boogie Fever." He died young in 1983, before he could bask in the admiration of famous fans, among them The Rolling Stones' Bill Wyman and Rush's Geddy Lee.
Jaco Pastorius
In his younger days, Jaco Pastorius was known to approach fellow musicians and introduce himself as the best electric bassist in the world. He went on to prove it in a short but blazing career. best-known for his stint in Weather Report and a few innovative solo albums, Pastorius not only expanded the scope of fusion bass, incorporating funk and Latin elements, but brought it higher in the mix: try imagining Weather Report's classic "Birdland" without the bassline that states the main tune. On one of his few rock sessions, the Ian Hunter album All American Alien Boy, he largely stands in for lead guitar (or drowns it out when there is one). Pastorious' masterwork is perhaps the tune "Crisis," which kicks off his second solo album with six minutes of pure chaotic energy.
Jaco's genius went hand-in-hand with self-destructive tendencies: he was known to go off-script onstage and embark on metallic feedback extravaganzas. Perhaps not the wisest move when you're backing Joni Mitchell. His volatile nature led to his losing gigs and, ultimately, to his tragic death, at the hands of a bouncer when he tried to crash a Santana show. It's not too surprising that some of his most vocal fans these days are rockers, most notably Robert Trujillo of Metallica, who produced the recent documentary on his life.
Crisis (Remastered Version)
Earl Palmer
If Chuck Berry inspired a generation of guitarists, then Earl Palmer brought us the beat of rock'n'roll. As the most-recorded drummer of all time, the session man extraordinaire redefined the role of a sideman. A native of New Orleans, Palmer had the wildest music down to a science, making rock history in the course of a day's work. The massive snare rolls on Little Richard's "Long Tall Sally" were his, and so were the swinging ride cymbals on Ritchie Valens' "La Bamba," as well as the shuffling intro to Fats Domino's "I'm Walkin'." Jan & Dean got their money's worth when they hired Palmer for "The Little Old Lady from Pasadena," since there's a snare or tom-tom roll after every single line of lyric.
Unlike many music pioneers, Palmer got his due and then some, largely abandoning rock for a lucrative career in soundtrack work (that's him on the Mission: Impossible theme tune). Savvy fans would still call him in for sessions, including Elvis Costello, who had him play a subtle brush part on King Of America's "Poisoned Rose." One of the last to hire Palmer before his death in 2008 was the band Cracker, who had him in the video for "I Hate My Generation." When frontman David Lowery asked Palmer if he could mime a drum part he hadn't played on the record, his response said it all: "I invented this shit."
Moondog
The composer known as Moondog literally invented many of his own instruments, including numerous harp and percussion devices. For decades he was a street fixture in Manhattan, known for dressing in Viking garb and busking on crowded streets. Though he'd recorded in the 50s, the depth of his music became clearer on two albums for Columbia in 1969-70; both were influential on minimalist composers Philip Glass and Steve Reich. Janis Joplin even turned one of the tracks, "All Is Loneliness," into a rock song with Big Brother And The Holding Company. Another interesting connection: both albums were produced by James William Guercio in between his producing the first two Chicago albums.
Harry Partch
One of Moondog's own influences was the Californian avant-garde composer Harry Partch. Also a theorist and inventor, Partch devised a new 43-note octave and instruments capable of playing it. To fully understand Partch's work, it helps to absorb his theories of the resonance of sonic frequencies to the human psyche, along with the worlds of myth and ritual that he drew on for his conceptual dance and theater pieces. But it's also possible to appreciate him on a more immediate level, if you have a taste for unearthly chanting, tape manipulations, and percussive outbursts. Probably his most popular work, the 1969 opera Delusion Of The Fury, is a good introduction to his madness and mystery.
Some artists became known after someone more famous has covered or name-checked them. Arctic Monkeys frontman Alex Turner's admiration for Lancashire punk poet John Cooper Clarke was well known long before the band got around to covering a Clarke song, "I Wanna Be Yours," on the AM album. Similarly, Beck fans likely took notice when he mentioned "my man Gary Wilson" in the lyrics of "Where It's At." (Incidentally, in 2009, Beck put a 10-minute tribute to Harry Partch on his website. Named after the composer, it used Partch's 43-tone scale and was, as Beck put it, "A peregrination across disparate territory to ascertain an unassumed frame of reference.)
Daniel Johnston
When fans they went back and discovered Wilson's own work – with its cut-and-paste sonics, free-associative songwriting, and quirky wit – they quickly understood why Beck was hooked. Likewise, it's no shocker that Kurt Cobain was a fan of Daniel Johnston, the Texas songwriter whose pop nuggets put his emotional vulnerability on the line. The Cobain home demos that recently came to light on the Montage Of Heck soundtrack aren't a million miles from the cassettes that Johnston used to hand out to fans and strangers in Austin.
Daniel Johnston - True Love Will Find You In The End
The Legendary Stardust Cowboy
David Bowie, of course, borrowed from everywhere, and the Ziggy in his early alter-ego Ziggy Stardust is often assumed to be a nod to his hero, friend, and collaborator Iggy Pop (though it was also lifted from a London tailors called Ziggy's). But the Stardust part? That's more exotic: a nod to The Legendary Stardust Cowboy, the Lubbock native (real name, Norman Carl Odam) who cut the supremely unhinged 1968 single "Paralyzed." Offbeat, off-key, and completely incoherent, "Paralyzed" sounds like nothing ever done by Bowie, or anyone else for that matter.
New Discovery: Stardust Cowboy | Rowan & Martin's Laugh-In | George Schlatter
The drummer who does his damndest to keep up with the Cowboy's wails and hollers is none other than a pre-fame T Bone Burnett. Always a good one for giving back, Bowie covered one of the Cowboy's tunes ("I Took a Trip (On A Gemini Spaceship)," on Heathen) three decades after pinching his name, and later had the Cowboy open one of his last live performances in New York.
The Meters
Inspiration can strike anywhere. One of the most influential singles in funk history was influenced by the gait of local drag queens. This was a common enough sight in New Orleans, and The Meters worked that particular sashay into the groove of "Cissy Strut." Typical of the band's late 60s output (before they added singer Cyril Neville and took on a heavier sound), a record like "Cissy Strut" had plenty of open space and barely a wasted note.
Allan Holdsworth
Eddie Van Halen would be the first to admit that he copped a few ideas from Allan Holdsworth, the English guitarist with one foot in fusion jazz and the other in progressive rock. Prog fans will remember him as from the short-lived supergroup UK, where he played the fluid solo on "In The Dead Of Night." With impossibly fast fingers and complex mathematical sense, Holdsworth could jump keys and time signatures with ease. Which isn't to say he didn't enjoy a crunching riff once in a while. Van Halen briefly got the guitarist signed to Warners, where he made the arena-friendly Road Games EP with Jack Bruce on vocals. Soon afterward, Holdsworth got infatuated with the guitar synth called the SynthAxe, proving it took a digital brain to keep up with him.
Blind Willie McTell
Nobody can sing the blues like Blind Willie McTell. Just ask Bob Dylan, who said exactly that that in his song named after the great bluesman, and which is widely considered one of Dylan's greatest songs of the 80s. To Dylan, McTell's voice spoke of black history and the deeper mysteries of the American South. Others loved McTell for purely musical reasons: his voice was one of the sweetest in early blues, and his acoustic fingerpicking, nearly always using a 12-string, was sublime. Dylan wasn't the only modern icon to pay tribute to McTell; The White Stripes even dedicated an album to him. Fans of The Allman Brothers Band may be shocked by the gentler country flavor of his original "Statesboro Blues," but the song lent itself just fine to the fire that Duane and Gregg put in.
Wesley Willis
An accidental punk icon with a penchant for hilarious yet ribald lyrics, Wesley Willis would later become a cult figure of the mid-90s, after being heralded by punk pioneer and former Dead Kennedys frontman, Jello Biafra. Willis' backstory is part inspiring and part tragic: abused as a child and diagnosed schizophrenic, he later became a beloved cult figure – initially in Chicago, where he'd set up with a cheap keyboard and sing about literally anything that came to mind.
Willis recorded entire albums of songs about other artists, with "Alanis Morissette" giving her ultra-serious public image just what it deserved. There was also a heavier side to his mental state; Willis' less funny songs are about the "hellrides" he went on when his schizophrenia took over. Biafra lauded Willis as an artist on Jimi Hendrix's level after his leukemia-related death in 2003, and Katy Perry even mentioned him in her song "Simple." Willis would surely have returned the favor if he'd had the chance.
Cheap Trick
Some artists have to score abroad before they catch on at home. One textbook case is Cheap Trick, who were headlining Tokyo's Nippon Budokan after only three albums, while they were still barely big enough to fill clubs in the US. Their Japanese label rushed out a live album, and the rest was history: Cheap Trick At Budokan sold so well as an import (and a proper US release months later) that their next studio album, Dream Police, got held back until the live one calmed down. The Budokan album is now enshrined as a classic. Just try to count the number of times you've heard other bands quoting its between-songs stage patter; it's one of the reasons Cheap Trick has a thriving career to this day.
Cheap Trick - Dream Police (Official Video)
Rodriguez
Nothing matched the sheer unlikeness of the story of Sixto Rodriguez, the Detroit songwriter who made two albums for the Sussex label (best known as the original home of Bill Withers) in 1970-71. If Withers' unique mix of soul, gospel, and folk elements could hit big, the label probably figured, so could Rodriguez's funky street poetry. They were dead wrong, as both his albums sank without trace. Even Rodriguez was never sure how his music got to South Africa, but get there it did after his career saw a brief late-70s revival in Australia (apparently it was the Australian copies that wound up in South Africa). Thanks partly to the anti-authority sentiments in Rodriguez's songs, which applied particularly well to Apartheid-ers South Africa, Rodriguez became a folk hero; even anti-Apartheid activist Steve Biko was rumored to be a fan.
This still left him unknown to everyone but the most diehard record collectors at home, but it made a great subject for a movie. Searching For Sugar Man came out in 2012 and chronicled Rodriguez's South African rediscovery (glamourizing things just a bit by skipping over the Australian groundswell). This led to a major Rodriguez comeback in the US (if you can make a comeback when you were barely there in the first place) and led to the cult hero playing all the songs from those 50-year-old albums to packed theaters. 2015 found him touring with a fellow 70-ish visionary, Brian Wilson.
Lizzy Mercier Descloux
Similarly, it's harder to understand why Lizzy Mercier Descloux wasn't a bigger star outside her native France. Arriving in New York before Madonna made her debut, Descloux had a lot of the same attractions: sharp intellect, exotic glamor, and music that crossed modern dance sounds with classic pop roots. She at least took NYC by storm, helping to launch the pioneering Ze label, and worked with other maverick types, including Patti Smith, Richard Hell, and Chet Baker, before her premature death in 2004.
Lizzy Mercier Descloux - Fire (1979) French TV with Gainsbourg
Fortunately, every one of these artists is still in print after all these years, and the music is still ripe for discovery. If you're just catching up, you may be amazed that you've never discovered it before.