How Ludovico Einaudi Became The World's Most Popular Classical Composer
Ludovico Einaudi is the world's most popular classical composer – as he releases his 'Seven Days Walking' box set we review his remarkable career.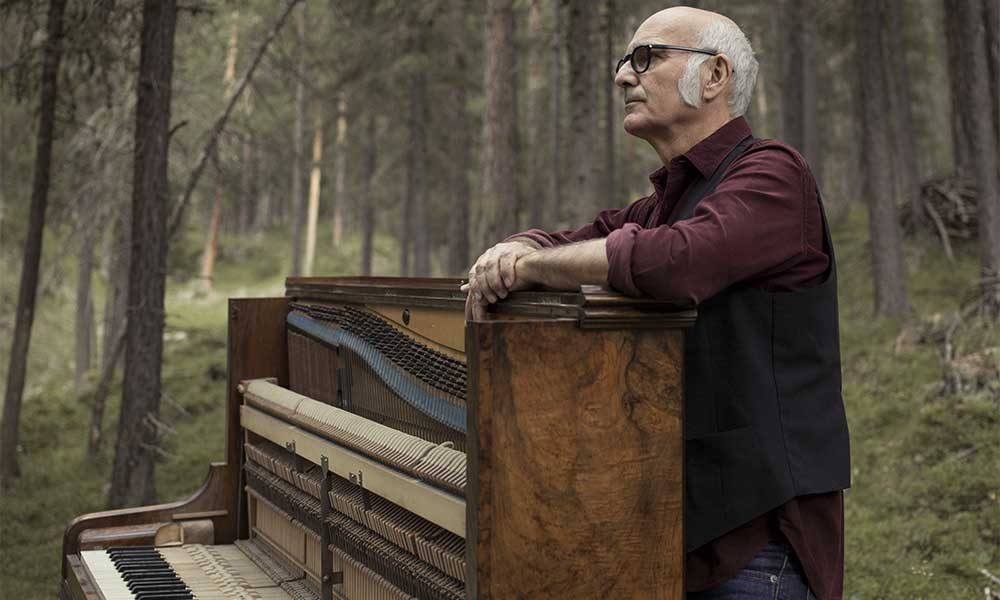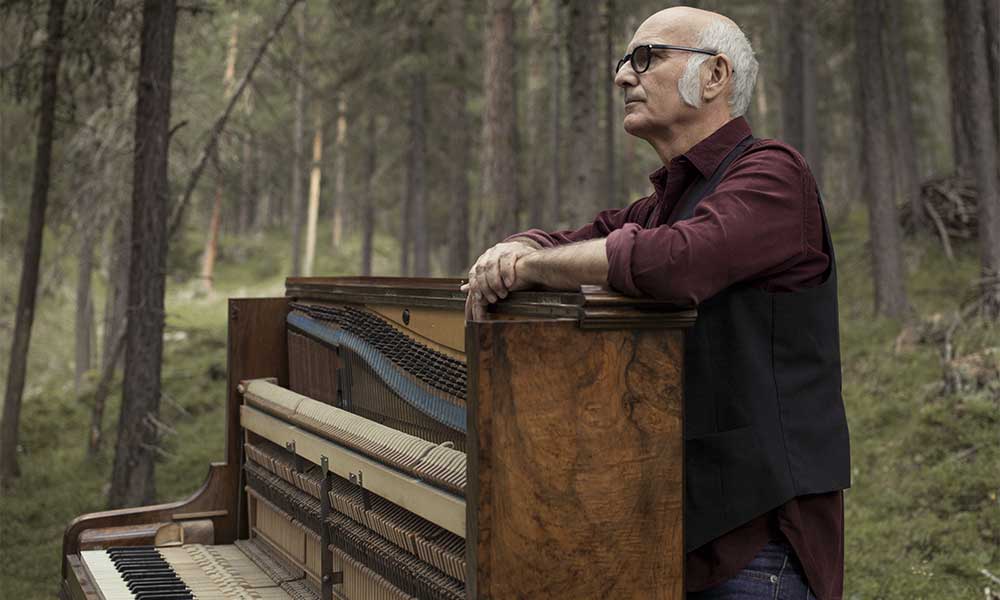 "On every new project I try to write in a different way, and see if there's a new side of myself I haven't explored," Ludovico Einaudi has explained. "I find the idea of repeating a formula very boring, and I have to feel that each project is a new life."
The Turin-born composer Ludovico Einaudi found another way to renew himself creatively with his latest work, Seven Days Walking. He based the compositions on a series of walks he took in the Italian Alps in 2018, following the same route each day but opening himself up to the emotions and stimuli he experienced while negotiating changing light, temperature, wildlife and weather conditions. It was a new twist on the notion of variations on a theme.
Listen to Ludovico Einaudi's Seven Days Walking right now.
"I've always continued to listen to new developments in rock music"
Ludovico Einaudi's music has won him an ever-growing international groundswell of fans, and the listeners who can feel the pulse and emotional nuances of his compositions find themselves hopelessly addicted. It's comical to behold the bewildered thrashings of some classical critics who simply can't comprehend it. The key to it may be that Einaudi has always had an open, analytical mind which has been able to sift ingredients from a huge tapestry of music from traditional classical, modernism and atonalism, to classic rock and pop and world music. He loves U2 and The Beatles, the blues and the traditional music of Mali, and in the last 10 years has begun to introduce some electronic sounds into his work. His mother, Renata Aldrovandi, was an accomplished amateur pianist, and he fondly remembers hearing the strains of Bach and Chopin drifting through their house as she practised.
Ludovico Einaudi - Einaudi: Ascent (Day 7)
His family has been a huge source of instruction and intellectual inspiration. His paternal grandfather was Luigi Einaudi, who in 1948 was elected second President of the Italian Republic, while his father Giulio launched the publishing company Giulio Einaudi Editore, which published Primo Levi and Italo Calvino. His mother's father had been a composer and conductor, and Ludovico was introduced to Bob Dylan, The Beatles and the Rolling Stones by his two elder sisters. Ludovico Einaudi recalls how, "when I was a teenager I travelled in Italy and England, and I had a chance to listen to bands like The Who, The Yardbirds and Pink Floyd. I've always continued to listen to new developments in rock music, because I think it's a very creative world."
Composition lessons with avant-gardist Luciano Berio
He taught himself piano and guitar as a boy, studied for three years in Turin with an elderly and very traditional music teacher, then enrolled at the Conservatorio di Musica G Verdi in Milan, where he obtained a diploma in composition in 1982. However, he found the formal atmosphere stifling. "When you studied composition, the idea was that you started with the past and eventually arrived at Stockhausen and Boulez, so it was a very rigid conception of music. Those rules were too closed for me and I felt constricted."
He seems to have profited more from subsequent composition lessons with the avant-gardist Luciano Berio at Pierre Boulez's zany IRCAM sound laboratory in Paris. Though Berio cajoled Einaudi into composing pieces in the Schoenbergian 12-tone mode, Berio also "did some interesting work with African vocal music and did some arrangements of Beatles songs," as Einaudi recalled. "Working with Berio gave me the chance to look at music through a kind of filter and select whatever styles I wanted with a critical ear."
Trademark qualities and inspiration
Ludovico Einaudi's early compositions in the 1980s used traditional chamber music and orchestral forms, and he created several dance and multimedia pieces which foreshadowed his later work in film and TV soundtracks. From the mid-Nineties and into the new century, it was his piano-based albums Le Onde (inspired by Virginia Woolf's novel The Waves), Eden Roc and I Giorni which began to break him through to a popular audience. The title pieces of each of those discs epitomised Einaudi's trademark qualities of simple, haunting melodies, lucid harmonies and a vaguely mystical sense of being taken on some kind of inner quest. It was meditative music full of inviting spaces, but it was a mistake to regard lack of clutter as absence of content. Einaudi was also a little more radical than his detractors might give him credit for. His willingness to experiment was evident on his second album, Stanze (1992), a group of his compositions performed by Cecilia Chailly (sister of conductor Riccardo Chailly) on the electric harp, creating a startlingly and exhilarating tapestry of sounds.
Ludovico Einaudi - I Giorni
The link between the intellectual and rather professorial Einaudi and the traditional music of Africa might at first seem elusive, but it has become a recurring strain in his work. He first travelled to Mali after a music promoter in Italy invited him to go out to meet the kora player Toumani Diabate. He was intrigued by the local music and instruments, and was struck by how traces of Chinese, Caribbean, South American music and even the blues had seeped into it. I Giorni was inspired by a Malian folk song about the death of a hippopotamus and how villagers mourned its loss, while the album Diario Mali (2003) was a collaboration with Malake Sissoko, the Malian kora player. Taranta Project (2015) mixed Turkish, African and Italian music, inspired by Einaudi's directorship of the Notte della Taranta festival in southern Italy.
A natural choice for advertisers and filmmakers
The evocative clarity of Einaudi's music has made him a natural choice for advertisers and film makers. It has featured in the film and TV incarnations of Shane Meadows's evolving drama This Is England, and other film work has included Clint Eastwood's J. Edgar, Russell Crowe's The Water Diviner, the Casey Affleck-directed I'm Still Here and the trailer for Darron Aronofsky's Black Swan. I Giorni and Divenire have found several new homes in the advertising world.
The fastest-streamed album ever by a classical composer
Ludovico Einaudi's music regularly tops the classical charts globally and has also proved remarkably adaptable to the era of streaming and downloading. The overlays of electronica on In A Time Lapse (2013) prompted a stampede of download sales, while Einaudi's Seven Days Walking: Day 1 was the fastest-streamed album ever by a classical composer and exceeded 2 million streams on the day of release.
Earlier this year composer Ludovico Einaudi announced his most ambitious project yet – Seven Days Walking. A series of seven albums were released, a month apart, over seven consecutive months. The compositions were inspired by a winter's walk he took in the Italian Alps in 2018. The first album focused on several main themes which then recurred in different forms on the following albums. Ludovico Einaudi's Seven Days Walking box set, released today, includes all of the composer's Seven Days Walking albums and marks the final stop on his journey through the snow-capped Alps.
"I like the idea that something that I hear moves me inside," says Einaudi, "and sometimes when I play I can feel this happening to the audience. I don't consider the piano as a job. It's very connected to my inner feelings."
Ludovico Einaudi's Seven Days Walking box set can be bought here.
Format:
UK English