'Beethoven The New Complete Edition' Out Now
'Beethoven The New Complete Edition', the most complete Beethoven anthology ever produced, includes over 175 hours of music on 123 discs.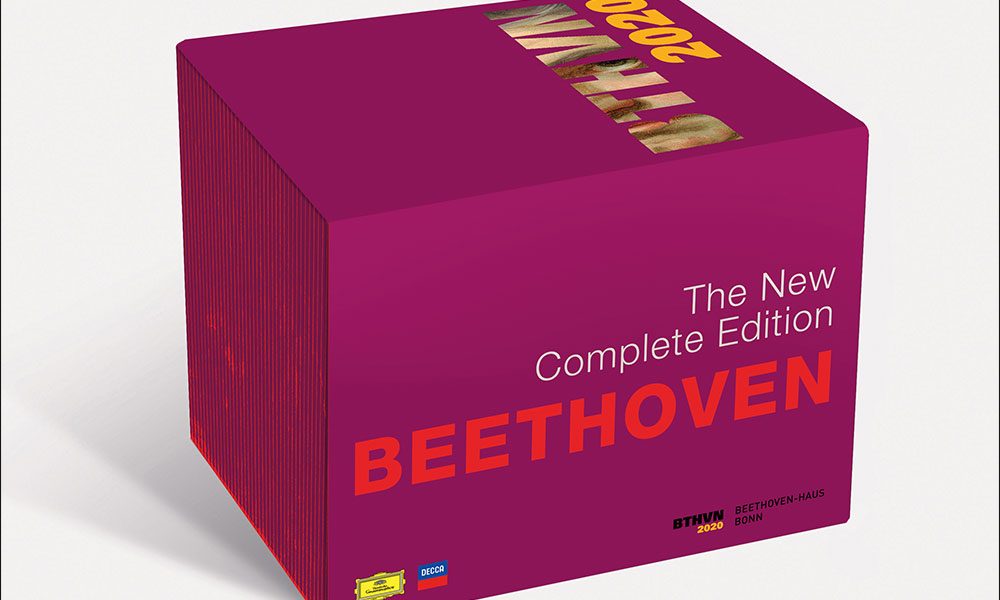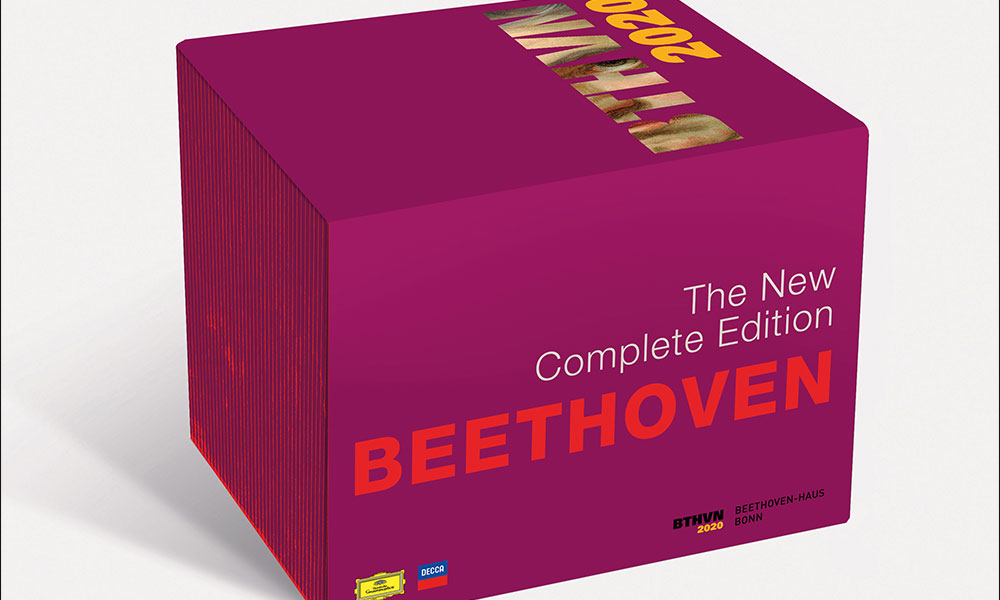 To mark the 250th anniversary of Beethoven's birth in 2020 Deutsche Grammophon, in collaboration with the Beethoven-Haus Bonn, Decca, and ten other labels, has created the most complete Beethoven anthology ever produced. Beethoven – The New Complete Edition, released today, is a remarkable new box set, including over 175 hours of music on 118CDs, 2DVDs, and 3 Blu-ray audio discs, and the digital series features 16 digital albums released simultaneously.
The New Complete Edition features recordings by over 250 of the greatest Beethoven performers ranging from Karl Böhm to Alfred Brendel, Claudio Arrau to the Amadeus Quartet, Wilhelm Furtwängler to Dietrich Fischer-Dieskau, Emil Gilels to John Eliot Gardiner, Wilhelm Kempff to Herbert von Karajan, Yehudi Menuhin to Anne-Sophie Mutter, and Murray Perahia to Maurizio Pollini.
More than two hours of newly recorded music, including several world premieres, are included. Pianist Lang Lang and violinist Daniel Hope, spokesperson for The New Complete Edition and incoming President of the Beethoven-Haus Bonn, have made recordings for the set's 'World Premieres & Rarities' volume, available as a standalone digital album, which reflects the project's commitment to artistic quality and the most comprehensive coverage of the composer's music. Lang Lang has recorded the 'Menuet In C', WoO218, while Hope's contributions include Beethoven's last musical thought.
"This extraordinary new complete edition of the works of Ludwig van Beethoven provides a much needed focus on the creative output of a titan," observed Daniel Hope. "Alongside a multitude of legendary recordings, some of which would undoubtedly be on my list of 'Desert Island Discs', I was honoured to record newly discovered works by Beethoven for the first time. This was done in conjunction with the meticulous and scholarly work of the Beethoven-Haus Bonn, whose President I shall become in 2020. As Beethoven himself said in 1801: 'There ought to be only one large art warehouse in the world, to which the artist could carry his artworks, and from which he could carry away whatever he needed'. Thanks to Deutsche Grammophon, Beethoven's 'Art Warehouse' is now a reality."
Beethoven – The New Complete Edition spans nine genres, opening with Beethoven's orchestral music and embracing everything from little-known ballet scores and folksong arrangements to his genre-defining piano sonatas and string quartets. Specially commissioned essays and editorial commentary by leading Beethoven scholars, including Professors Christine Siegert and Barry Cooper, serve as companions on the journey into the composer's vast creative universe.
Among many highlights are more than 30 discs devoted to alternative interpretations, among them historic archive recordings and period-instrument performances, including Sir John Eliot Gardiner's interpretations of the nine symphonies, three Blu-ray audio discs in 24-bit sound featuring Karajan's legendary 1962 symphony cycle, Kempff's vision of the complete Piano Sonatas, and the Amadeus Quartet's benchmark recording of the complete String Quartets; and two DVDs, the first featuring Fidelio, conducted by Leonard Bernstein, the second Symphonies Nos. 4 & 7 conducted by Carlos Kleiber.
"Deutsche Grammophon has recorded more of Beethoven's music than any other label," observed Dr Clemens Trautmann, President Deutsche Grammophon. "The Yellow Label made history in 1913 with what was long believed to be the first complete recording of the Fifth Symphony, with Arthur Nikisch and the Berliner Philharmoniker. Fifty years later Herbert von Karajan set another benchmark with the first of his three Beethoven symphony cycles for us, opening the floodgates to a torrent of great recordings of the composer's music on DG. Beethoven –The New Complete Edition raises the standard for Beethoven in the digital age by blending groundbreaking scholarship with the highest levels of artistic achievement, musical insight and audio quality. We want people to explore this wonderful edition and experience Beethoven's creative drive, his compassion, his transcendent vision of what it is to be fully human."
Beethoven – The New Complete Edition is out now and can be bought here.
Format:
UK English