Cecilia Bartoli Announces Her New Album 'Farinelli'
Cecilia Bartoli's new album commemorates the life and career of the most famous opera singer of the eighteenth century: the castrato Farinelli.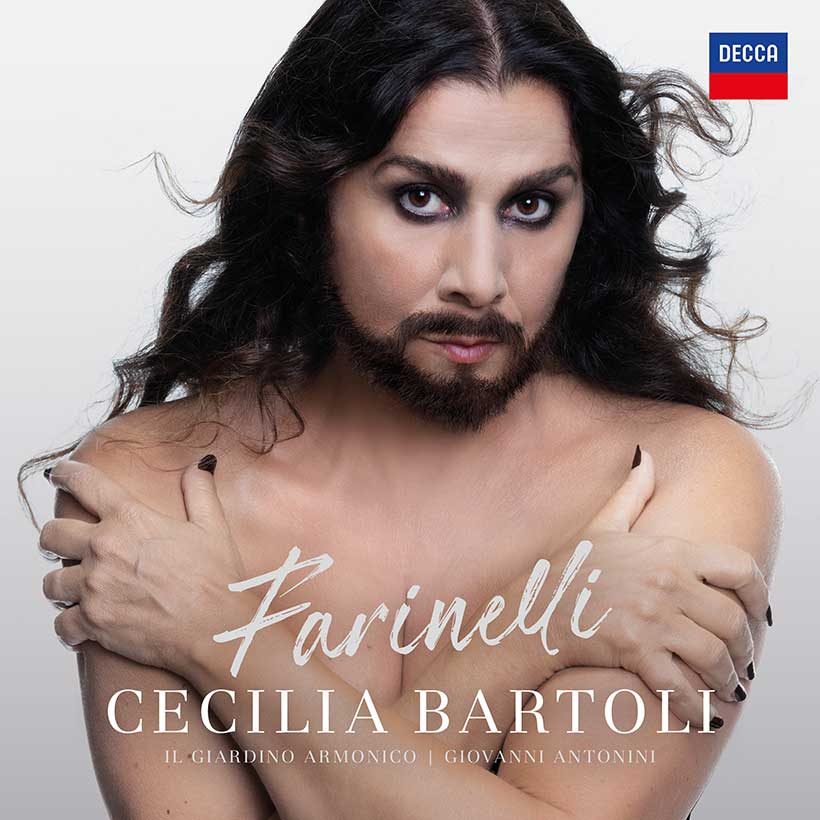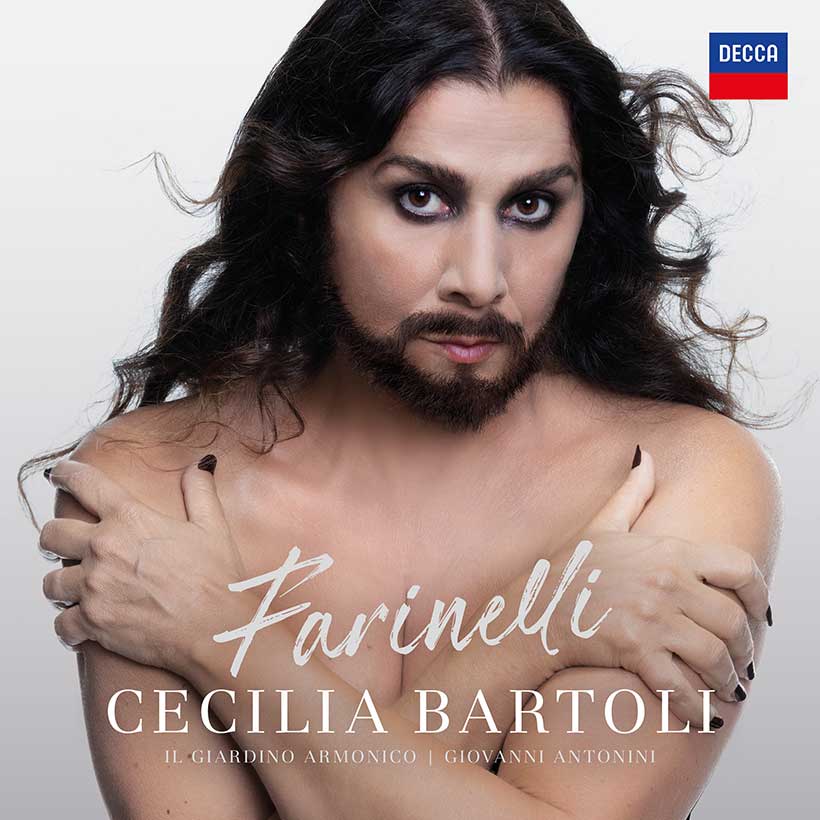 Mezzo-soprano Cecilia Bartoli has announced her new album Farinelli, commemorating the life and career of the most famous opera singer of the eighteenth century: the castrato Farinelli. The record, released on 29 November, includes arias by Farinelli's older brother Riccardo Broschi, and his teacher and mentor Nicola Porpora. A new recording of 'Alto Giove' from Porpora's Polifemo, which celebrates Farinelli's unique capacity to sing long musical phrases and extraordinary high notes, is also featured. Cecilia Bartoli performs with the period ensemble Il Giardino Armonico and its conductor Giovanni Antonini, with whom she first collaborated on her Grammy award-winning Vivaldi album, and again on Sacrificium, her first castrati album from 2009, which also won the Grammy for Best Classical Vocal Performance.
Many arias included on this new release were written specifically for Farinelli, with the composers often developing ground-breaking works with the castrato in mind. Farinelli, born Carlo Maria Michelangelo Nicola Broschi in 1705, the most iconic of all the castrati, is heralded as one of the greatest singers in the history of opera and a bona fide 'rock star' in enlightened Baroque society. Unlike many castrati, Farinelli was descended from nobility, and was castrated around the age of 12.
Cecilia Bartoli wanted to shine a light on the music behind one of the most famous names in opera and undress a few of the ideas surrounding sex and gender in historical performance. Her desire to present the mononymous artist in a contemporary setting is echoed in the album artwork, with Cecilia continuing to push boundaries by playing around with the presentation and perception of gender, "It is no coincidence that I can realise the idea [of exploring the art of great castrati] now, when discussions about the abuse of the bodily integrity of artists have become so topical… the phenomenon should be highlighted from different points of view, without neglecting the terrible historical context."
Cecilia Bartoli is one of classical music's most popular performers, she has sold over 12 million records wordwide, and has graced the stages of the world's concert halls and opera stages for over three decades. She undertakes a European tour from 23 November, performing the music from Farinelli with her Baroque ensemble Les Musicians du Prince-Monaco.
Cecilia Bartoli's new album Farinelli will be released on 29 November 2019. Scroll down to read the full tracklisting and pre-order the album here.
The full tracklisting for Farinelli is:
1. 'Nell'Attendere Mio Bene' from Polifemo by Porpora
2. 'Vaghi Amori, Grazie Amate' from La Festa d'Imeneo by Porpora
3. 'Morte Col Fiero Aspetto' from Marc'Antonio E Cleopatra by Hasse
4. 'Lontan… Lusingato Dalla Speme' from Polifemo by Porpora*
5. 'Chi Non Sente Al Mio Dolore' from La Merope by Broschi
6. 'Come Nave In Ria Tempesta' from Semiramide Regina Dell'Assiria by Porpora
7. 'Mancare O Dio Mi Sento' from Adriano In Siria by Giacomelli
8. 'Si, Traditor Tu Sei' from La Merope by Broschi*
9. 'Questi Al Cor Finora Ignoti' from La Morte d'Abel by Caldara
10. 'Signor La Tua Speranza… A Dio Trono, Impero A Dio' from Marc'Antonio E Cleopatra by Hasse
11. 'Alto Giove' from Polifemo by Porpora
*Denotes a world premiere recording
Format:
UK English