Daniil Trifonov Releases New Album 'Silver Age'
Daniil Trifonov celebrates Russia's Silver Age on his new album featuring works by pioneering composers Scriabin, Stravinsky, and Prokofiev.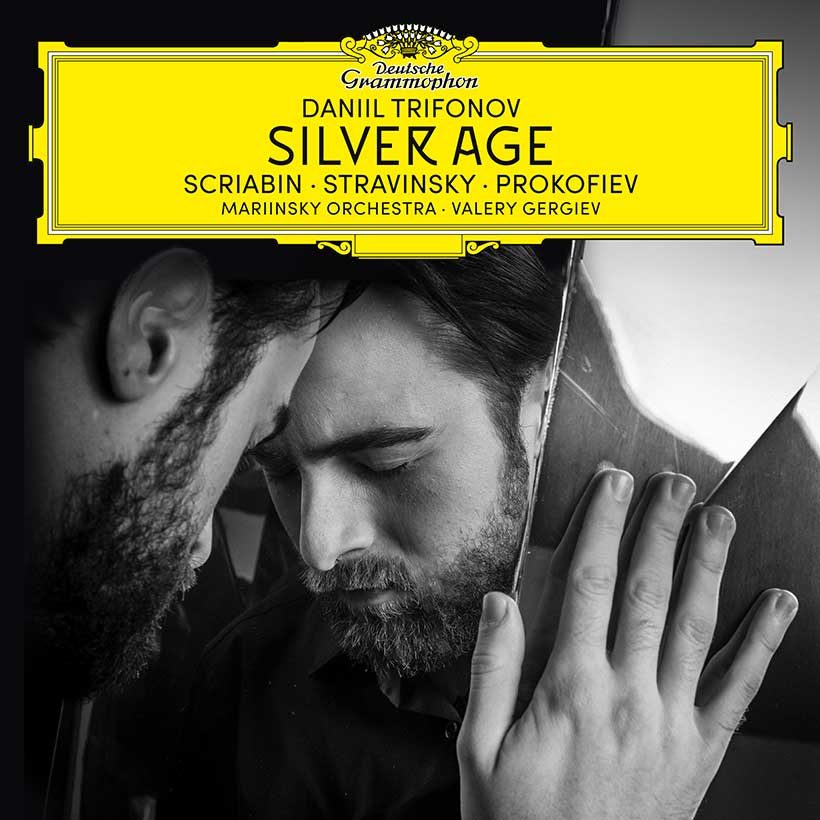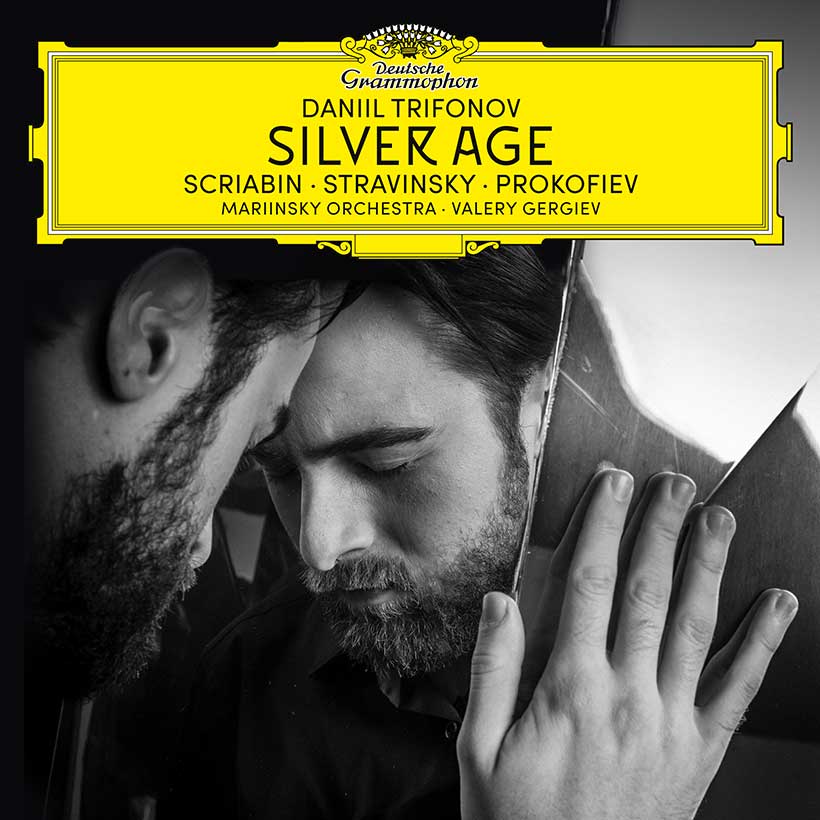 Daniil Trifonov pays homage to music created during a pivotal period in Russian history on his new album, Silver Age, released today. "The Silver Age period of art in Russian history is not a single aesthetic, but describes an increasingly fractured social, political, and intellectual environment – a cocktail of different artistic expressions, in agitated interaction," he explained.
Daniil Trifonov – Prokofiev: Piano Sonata No. 8 Op. 84: II. Andante sognando
Features works by Scriabin, Stravinsky and Prokofiev
Daniil Trifonov's Silver Age, recorded with Valery Gergiev and the Mariinsky Orchestra, recalls a time when Russia's composers, poets, artists, dramatists and star performers were among the most original anywhere in the world. The recording illustrates the artistic audacity and brilliance of a turbulent era in the country's history with works by three of its most pioneering composers – Scriabin, Stravinsky and Prokofiev.
The Russian pianist's new album includes Scriabin's Concerto for Piano and Orchestra in F sharp minor Op.20, Prokofiev's Piano Concerto No.2 in G minor Op.16 and Stravinsky's Three Movements from Petrushka. The recording also features Stravinsky's Serenade and excerpts from The Firebird (arranged for piano by Agosti), as well as Prokofiev's Sarcasmes Op.17, Piano Sonata No.8 in B flat major Op.84 and the 'Gavotte' from 3 Pieces from Cinderella Op.95 No.2.
Scriabin: Piano Concerto in F Sharp Minor, Op. 20 - III. Allegro moderato
Russia's Silver Age is celebrated in these new recordings
The Russian pianist's programme captures the future-facing, rule-defying energy of landmark pieces by three exceptionally gifted composers. Daniil Trifonov's choice of music mirrors the inventive variety of this brief but explosive cultural moment. "Scriabin," he noted, "wished to combine all aesthetic experience in a single, mystical, musical vision; Stravinsky unified the arts through a radical re-interpretation of ballet; Prokofiev, meanwhile, embraced cinema as the most complete and modern synthesis of the senses." Having paved the way for future artistic achievements, the spirit of Russia's Silver Age is justly celebrated in these new recordings.
About Daniil Trifonov
Grammy Award-winning Russian pianist Daniil Trifonov has made a spectacular ascent of the classical music world, as a solo artist, champion of the concerto repertoire, chamber and vocal collaborator, and composer. He combines consummate technique with rare sensitivity and depth. During the 2010-11 season Trifonov won medals at three of the music world's most prestigious competitions, taking Third Prize in Warsaw's Chopin Competition, First Prize in Tel Aviv's Rubinstein Competition, and both First Prize and Grand Prix – an additional honour bestowed on the best overall competitor in any category – in Moscow's Tchaikovsky Competition. Trifonov won the Grammy Award for Best Instrumental Solo Album of 2018 for Transcendental, his recording of Liszt's complete concert Études. In 2019 he won the Concerto category at the 2019 BBC Music Magazine awards for Destination Rachmaninov – Departure, featuring Rachmaninov's Piano Concertos Nos.2 and 4. As The Times notes, he is "without question the most astounding pianist of our age."
Daniil Trifonov's Silver Age can be bought here.
Do you want to be the first to hear the latest news from the classical world? Follow uDiscover Classical on Facebook and Twitter.
---
Format:
UK English