Choral Ensemble VOCES8 Announce 'Infinity'
World leading choral ensemble VOCES8 will release their new album 'Infinity' in August 2021 – watch the video for 'Scene Suspended' here!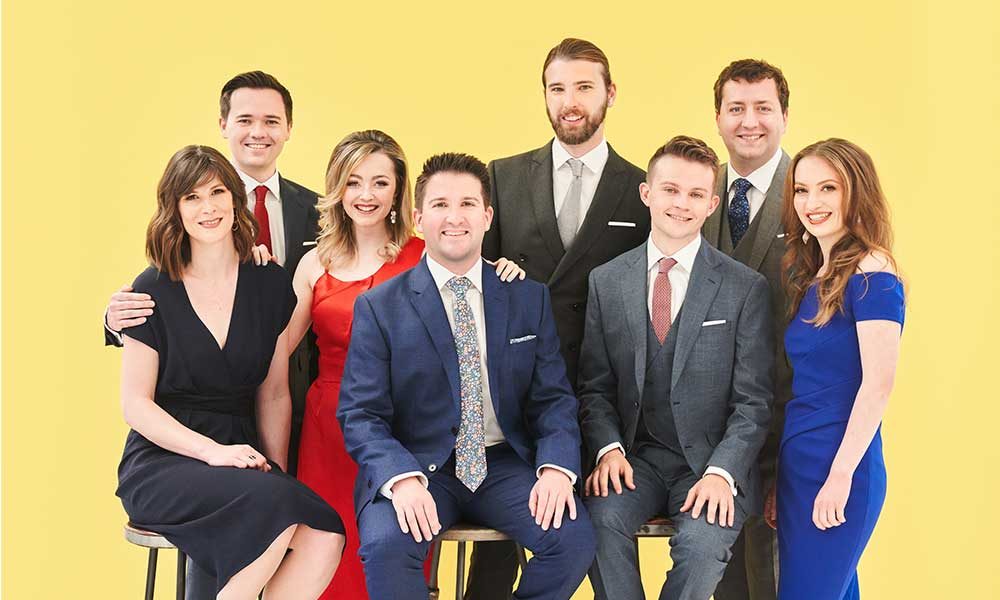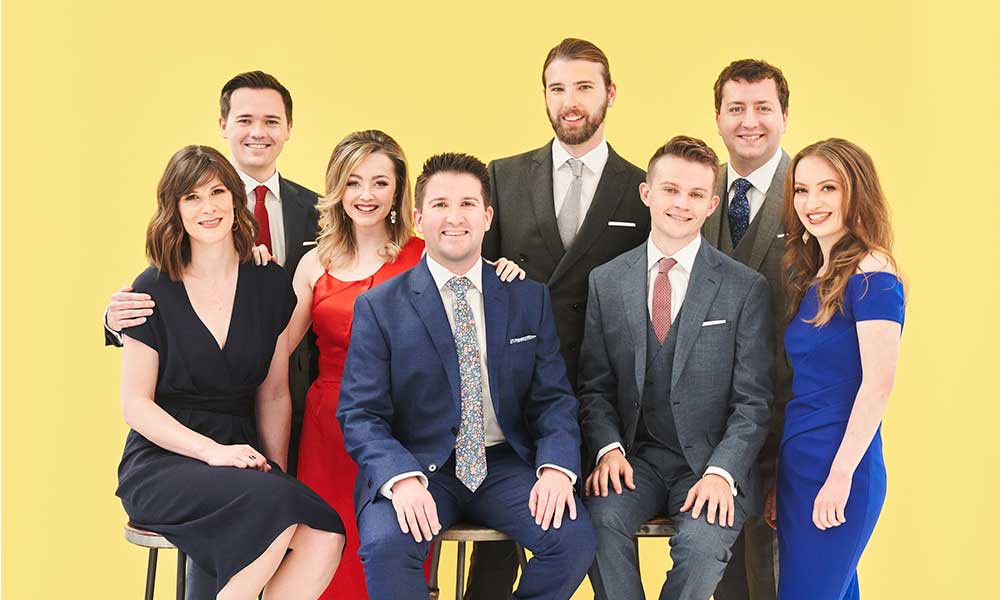 World leading choral ensemble VOCES8 will release their new album Infinity on 27 August 2021. This new collection of meditative choral recordings transcends genres and features six new compositions interspersed with eight newly arranged covers from renowned film, electronic, and alternative contemporary classical music composers.
The first single from Infinity is a reworking of Scene Suspended by classically trained electronic artist and producer Jon Hopkins who has produced and contributed to albums by artists including Brian Eno, Coldplay, Imogen Heap. The single, released today, has been arranged for wordless voices and harp by composer and orchestrator Geoff Lawson, whose credits include Maleficent, Black Panther, and Thor Ragnarok.
Features new compositions and new choral arrangements
VOCES8's new album Infinity features eight diverse new choral arrangements with highlights including Þorkell Sigurbjörnsson's composition Heyr Himna Smiður, a contemporary setting of a popular 13th-century Icelandic hymn, Jóhann Jóhannsson's A Pile of Dust, which features in the original soundtrack for the 2017 biopic The Mercy, and a new version of multi-award-winning composer, producer and cellist Hildur Gudnadóttir's Ascent from her 2009 album Without Sinking. Gudnadóttir's compositions include her Grammy Award-winning scores for Chernobyl and The Joker.
Infinity also includes six new compositions including The Universe Within You, by celebrated composer Stephen Barton, whose credits include original video game soundtracks for Star Wars Jedi: Fallen Order and Call of Duty: Modern Warfare Remastered; There is a Solitude, by composer and pianist Luke Howard with words by Emily Dickinson; and My Mind Is Still, by award-winning composer Nainita Desai whose soundtracks include The Reason I Jump, For Sama, American Murder: The Family Next Door.
The Arts Desk noted, "VOCES8 are the Rolls-Royce of British a cappella ensembles," and The Independent described their music as, "A perfect blend of calm contentment and soaring spirit."
About VOCES8
VOCES8, comprised of eight exceptional voices, is one of the world's leading vocal ensembles. Touring globally, the group performs an extensive repertory both in its a cappella concerts and in collaborations with leading orchestras, conductors and soloists. Versatility and a celebration of diverse musical expression are central to the ensemble's performance and education ethos. They are champions of new music and have premiered commissions from a wide range of contemporary composers including the group's Composer-in-Residence Roxanna Panufnik and Arranger-in-Residence Jim Clements.
VOCES8 will release their new album Infinity on 27 August 2021. Scroll down to read the full tracklisting and pre-order the album here.
The full tracklisting for Infinity is:
1. By Night (Sophie Hutchings)
2. Helium Life Jacket (Slow Meadow)
3. Scene Suspended (Jon Hopkins)
4. Heyr Himna Smiður (Þorkell Sigurbjörnsson)
5. A Pile of Dust (Jóhann Jóhannsson)
6. Find Our Way (Kelly Lee Owens & Sebastian Plano) **
7. momentary (Ólafur Arnalds)
8. Infinity (Anne Lovett) **
9. In the Shining Blackness (Benjamin Rimmer) **
10. Still (Ola Gjeilo)
11. The Universe Within You (Stephen Barton) **
12. My Mind is Still (Nainita Desai) **
13. Ascent (Hildur Guðnadóttir)
14. Atomos XI (A Winged Victory for the Sullen)
15. There is a Solitude (Luke Howard) **
** new compositions
(1-3, 7, 8, 10, 12, 14 arr. Geoff Lawson, 5 arr. Benjamin Rimmer, 13 arr. Robert Ames, 6 arr. Jim Clements)
Do you want to be the first to hear the latest news from the classical world? Follow uDiscover Classical on Facebook and Twitter.
---
Format:
UK English