'Wilhelm Backhaus – The Complete Decca Recordings' Out Now
'Wilhelm Backhaus – The Complete Decca Recordings' features the pianist's complete recordings for the label for the first time.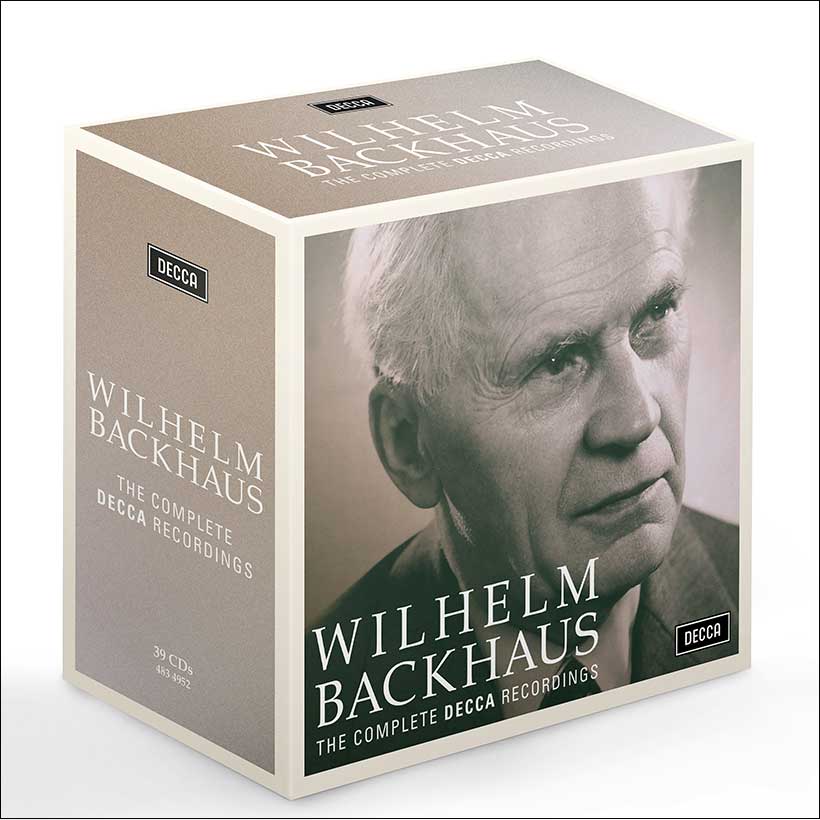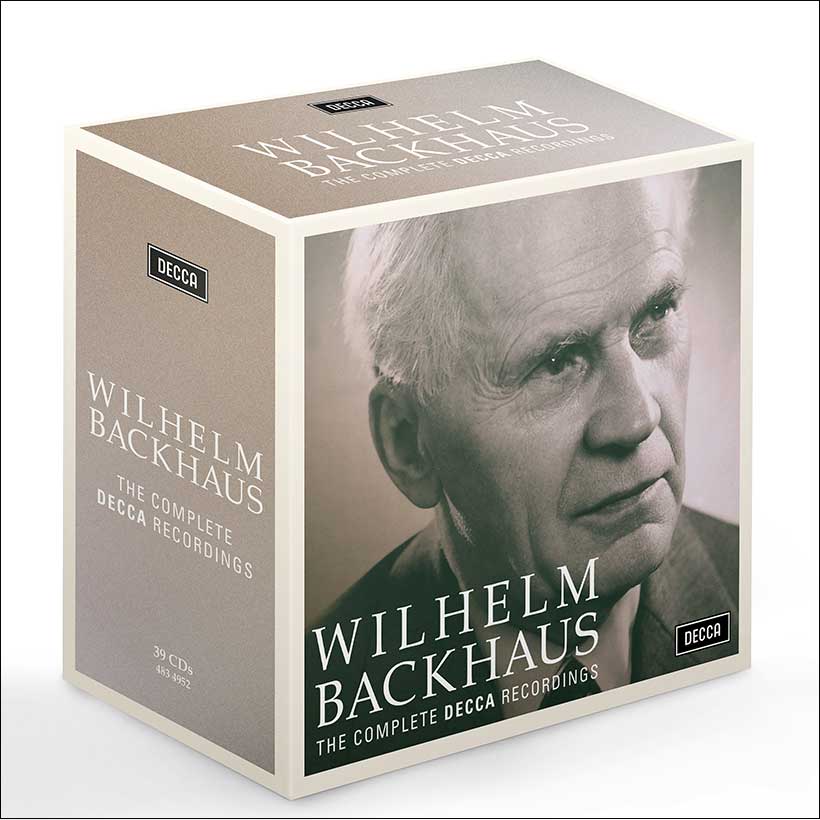 Marking 50 years since the passing of Wilhelm Backhaus (5 July 1969) The Complete Decca Recordings brings together, for the first time, the artist's complete recordings for the label. Wilhelm Backhaus was one of the greatest pianists of the 20th Century and a superlative Beethoven interpreter. "I try to play Beethoven as I feel it, as I try to imagine the man – not what story he is telling me, but what he is feeling […] I want to make Beethoven alive, whether it is romantic or not. It is modern – I want people to understand that," he noted. Wilhelm Backhaus – The Complete Decca Recordings, a limited edition 38CD box set, is out now and all of the newly remastered albums are also available digitally.
The Complete Decca Recordings
Wilhelm Backhaus – The Complete Decca Recordings features Backhaus' landmark recordings of Beethoven – including two Sonata cycles (mono and stereo – the stereo only omits Op.106, not recorded at Backhaus' time of death); Brahms' Concertos, Cello Sonatas (with Fournier); and Backhaus's celebrated 1954 Carnegie Hall recital. Recordings with the Wiener Philharmoniker and Clemens Krauss (Beethoven); Karl Böhm (Brahms, Mozart); Carl Schuricht (Brahms); Hans Schmidt-Isserstedt (Beethoven); Günter Wand (Schumann) and the first international release of Backhaus' last public performance are also included. The booklet includes an extensive new essay by Jonathan Summers (Classical Music Curator of The British Library).
Wilhelm Backhaus
The recording career of Wilhelm Backhaus spanned an extraordinary sixty years from his first discs made by the acoustic process at the end of September 1908 to his final stereo recordings made for Decca in 1969.
Wilhelm Backhaus, like Elgar, was quick to recognize the importance of the gramophone and in 1909 he was the first to record a piano concerto – a heavily abridged version of Grieg's A minor, on two twelve inch shellac discs, and in 1928 he made the very first recording of Chopin's complete Études.
In July 1950, as soon as Wilhelm Backhaus was out of contract from HMV, Maurice Rosengarten was quick to sign him to Decca, just as they were introducing the new LP format in Britain, and he stayed with the label until his death in 1969. Wilhelm Backhaus' pioneering work as an early recording artist helped Decca secure the lead in the classical market with the introduction of the format of the long playing record and the label's own improved recording process ffrr – 'full frequency range recording'.
After Beethoven, Brahms was probably the composer with whom Backhaus had the greatest affinity. Bach was another composer close to Backhaus's heart although he recorded very little of his music – which makes his recording of the rarely heard English Suite No. 6 particularly special. Other composers his repertoire was based around include Mozart, Chopin and Liszt, with occasional forays into Schubert, Mendelssohn and Haydn.
Many pianists turn to less technically demanding music as they get older, but Backhaus retained his stamina and technique, allowing him to deliver unimpaired interpretations of the great works of Beethoven and Brahms with the wisdom of his years.
His death a week after his recital at the Carinthian Summer Festival in Ossiach, Austria closed an illustrious 77 -year career, and a notable contribution to 61 years of gramophone history. The Times praised Backhaus in its obituary for having upheld the classical German music tradition of the Leipzig Conservatory. His playing was lauded for its "remarkable degree of accuracy and clarity, its undiminished purposefulness and strength of tone, and over and above all for its eloquent simplicity."
Wilhelm Backhaus – The Complete Decca Recordings is out now and can be bought here.