Watch World Piano Day Festival Livestream
Celebrate World Piano Day by watching Deutsche Grammophon's free livestream, featuring star pianists, on Sunday 28 March 2021.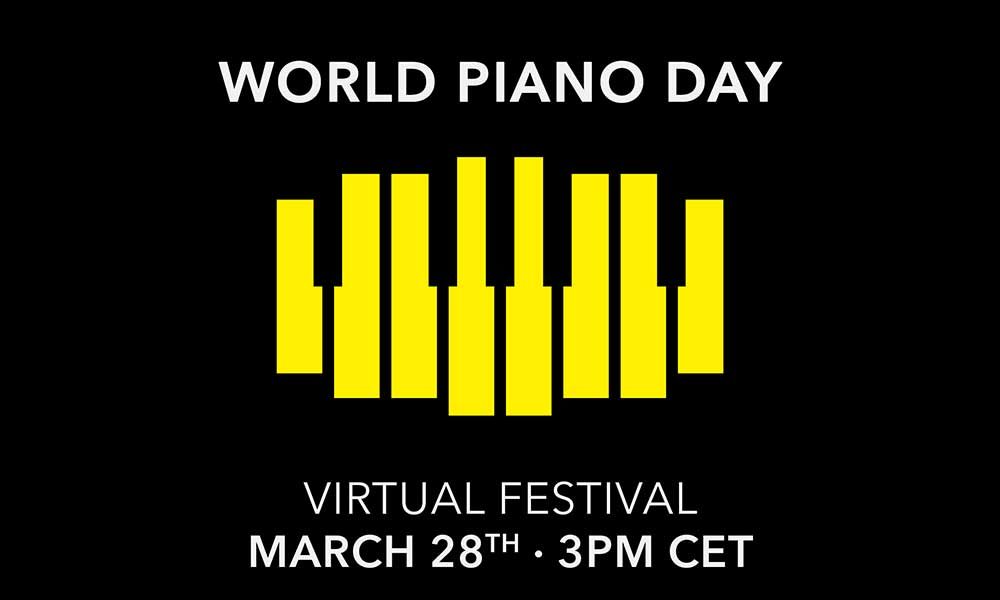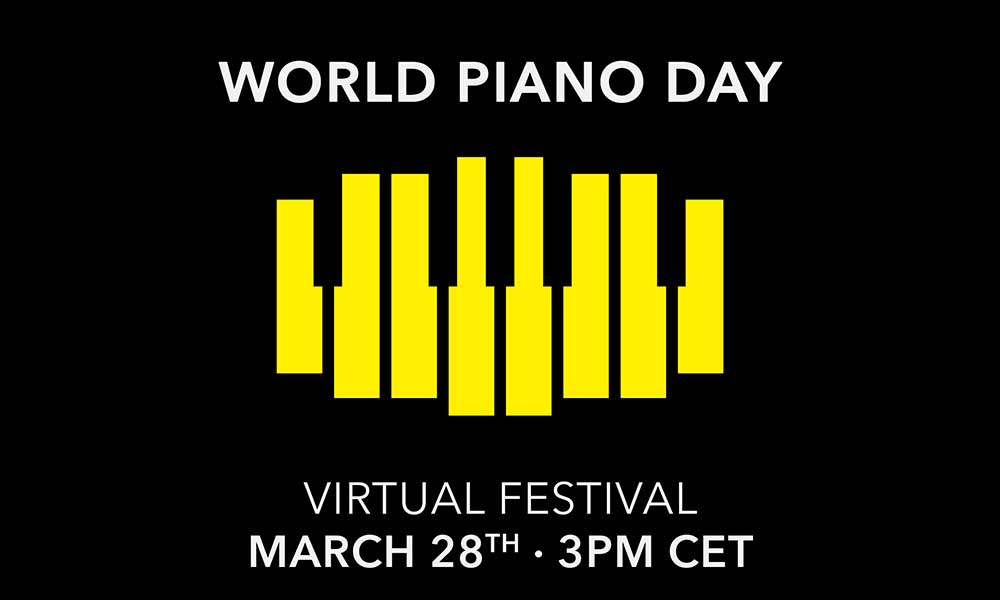 Watch Deutsche Grammophon's World Piano Day livestream, featuring 17 leading pianists from a dozen different countries, on Sunday 28 March 2021 starting at 3pm (CET), and available for a further 72 hours, on YouTube. Reflecting its worldwide scope, the global virtual festival will be shown as World Piano Day is dawning on 29 March in the Asia-Pacific region.
World Piano Day 2021 – Global Livestream Highlights | Deutsche Grammophon
"I believe our performances will offer comfort"
"It was very special for me last year, when everything was closing down and the world was gripped by fear of a new virus, to sit at my piano and record Beethoven's 'Pathétique' Sonata for Deutsche Grammophon's virtual festival," recalled Maria João Pires. "I felt then that we could send a message of compassion to the world through music. I believe our performances will offer comfort this year and hope they lead people to reflect on how we might build a better, fairer, more sustainable future."
Deutsche Grammophon's World Piano Day livestream will celebrate the piano's illustrious past and innovative present with favourite classics and contemporary compositions. This year's theme is 'Abandoned Pianos', evoking the closure of concert halls and music venues during the coronavirus pandemic. Some of the pianists taking part in this year's festival returned to these abandoned pianos for their performances and all hope that pianos, pianists and audiences will be reunited soon. Deutsche Grammophon's first online World Piano Day festival last year reached over 5 million people.
"Music-lovers worldwide will be able to explore the piano's infinite expressive qualities, characters and moods throughout DG's virtual festival," noted Dr Clemens Trautmann, President Deutsche Grammophon. "With so many great artists performing such a broad range of music, this programme has a real festival feel about it. We're delighted to be part of World Piano Day and share its vision of spreading joy through playing and listening to piano music."
Classics performed by outstanding artists
Deutsche Grammophon's World Piano Day livestream includes keyboard classics performed by outstanding artists. Maria João Pires opens the festival with Mozart's Piano Sonata K. 332, and conductor and pianist Yannick Nézet-Séguin plays Rachmaninoff's Moment Musical Op. 16 no. 3 and Éric Champagne's D'Après Hopper, Alice Sara Ott performs a transcription of Richard Strauss's song Morgen, Jan Lisiecki presents two Chopin Nocturnes, while Lang Lang plays Wilhelm Kempff's transcription for solo piano of the 'Siciliano' from J.S. Bach's Second Flute Sonata, featured on his recently released Goldberg Variations Extended Edition.
Rudolf Buchbinder performs Alfred Grünfeld's paraphrase of music from Johann Strauss II's Die Fledermaus, after which Kit Armstrong plays his own Études de Dessin (2017). Kirill Gerstein's performance, featuring works by Thomas Adès, the late Chick Corea and female Brazilian composer Chiquinha Gonzaga, is followed by Daniil Trifonov, who presents Bach's Jesu, Joy of Man's Desiring. Seong-Jin Cho's presents Chopin's Impromptu No. 1, while Katia and Marielle Labèque perform two pieces from Philip Glass' Les Enfants Terribles.
Contemporary works performed by their composers
The World Piano Day livestream also includes a selection of contemporary works performed by their composers. Joep Beving presents Losar (released as an e-single on 29 March), September, and Sleeping Lotus. Chad Lawson plays Stay and Prelude in D major from his 2020 solo piano album You Finally Knew, Rob Lowe of Balmorhea performs Rose in Abstract and Evening from the duo's album The Wind (2021), as well as Time in the Hand. Rui Massena plays tracks from his forthcoming album 20 Perception and from Ensemble (2016); and Yiruma performs Room with a View, Sunset Bird and Kiss the Rain.
World Piano Day, founded by German composer, performer and record producer Nils Frahm in 2015, takes place annually on the 88th day of the year, symbolic of the number of piano keys.
Watch Deutsche Grammophon's World Piano Day livestream on Sunday 28 March 2021 starting at 3pm (CET) on YouTube.
Do you want to be the first to hear the latest news from the classical world? Follow uDiscover Classical on Facebook and Twitter.
---
Format:
UK English