A Creedence Revival – South Of The Border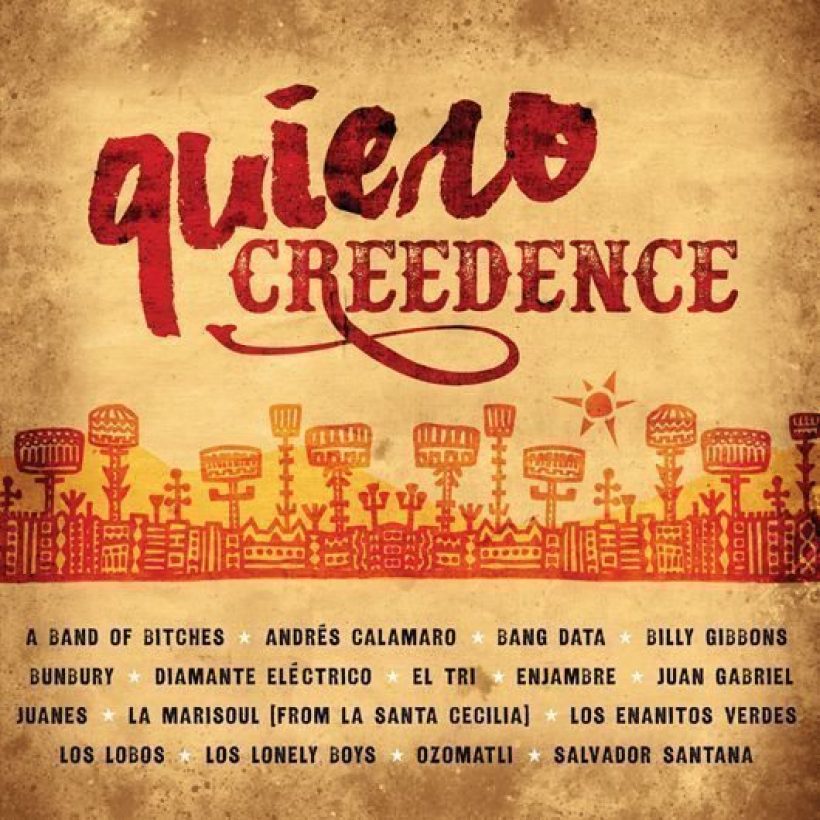 Led by John Fogerty, Creedence Clearwater Revival might be best known for their unique take on roots rock, a string of classic albums (among them the transatlantic chart-topper Cosmo's Factory), and iconic singles such as 'Proud Mary' and 'Fortunate Son'. Much less is known about the influence they had on Latin America. Give it a moment, however, and it make sense: CCR's swamp rock drew upon a wealth of influences; that listeners south of the border would pick up on its groove-laden musical gumbo actually makes perfect sense.
With a title that translates as "I Want Creedence", Quiero Creedence is set to make the relationship clear. A "Latin-inspired, multi-lingual tribute album", it features a wealth of talent, including Ozomatli, Los Lobos and ZZ Top's Billy Gibbons, all of whom honour Fogerty and co with brand new takes on CCR's unshakeable slabs of classic rock.
Trailed by a Spanish version of 'Have You Ever Seen The Rain?', recorded by the multi-million-selling Mexican artist Juan Gabriel, Quiero Creedence also sees Ozomatli bring their inspired mix of jazz, funk and hip-hop to bear on the iconic 'Bad Moon Rising', while Los Lobos give 'Bootleg' an infectious Latin makeover. Meanwhile, Gibbons, whose work with ZZ Top has often burned with a fiery Tex-Mex groove, teams up with La Santa Cecilia vocalist La Marisol for a hybrid take on 'Green River'.
A tribute with a twist, Quiero Creedence will be released through Concord Picante on 29 July. Read the full tracklisting below.
Bunbury – 'Corre Por La Jungla (Run Through the Jungle)'
Los Lobos – 'Bootleg'
Juan Gabriel – 'Have You Ever Seen the Rain? (Gracias Al Sol)'
Los Lonely Boys – 'Born On The Bayou'
A Band Of Bitches – 'Feelin' Blue'
Ozomatli – 'Bad Moon Rising'
Enjambre – 'Who'll Stop The Rain'
Andrés Calamaro – 'Long As I Can See The Light'
Bang Data – 'Fortunate Son (Fortunate Hijo)'
El Tri – 'Proud Mary'
Salvador Santana (feat Juanes and Asdru Sierra from Ozomatli) – 'Molina'
Billy Gibbons And La Marisoul from La Santa Cecilia – 'Green River'
Diamante Eléctrico – 'Up Around The Bend'
Los Enanitos Verdes – 'Travelin' Band (Viajero Band)'
Format:
UK English