Album Arrival Of Brothers Osborne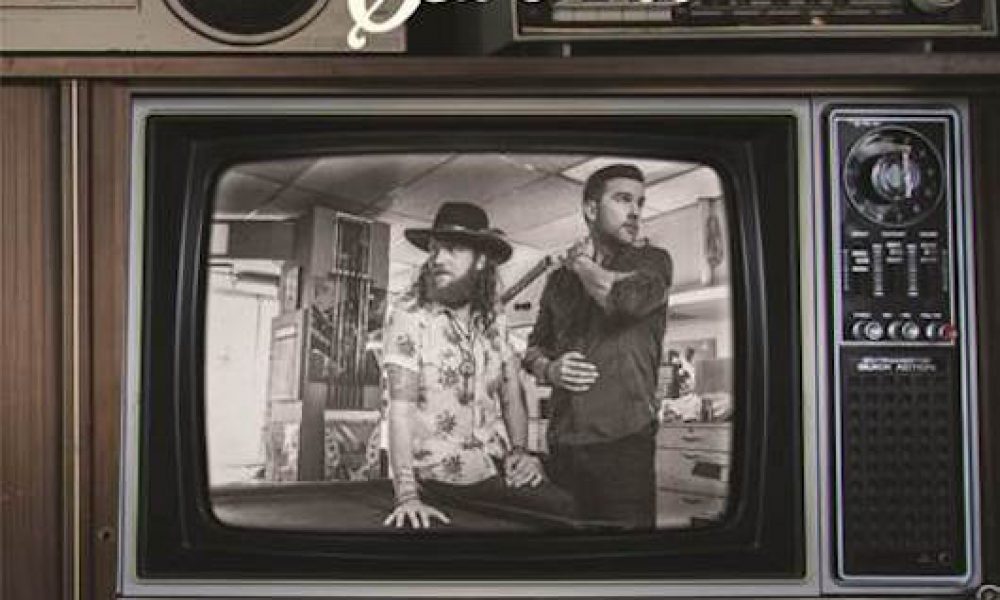 Brothers Osborne, the sibling duo of CMA Award nominees John and TJ Osborne, will have their debut album Pawn Shop released on 15 January on EMI Nashville. The group were nominated for Vocal Duo of the Year at the CMAs and have already had a top five country hit with 'Stay A Little Longer,' which will be on the album, as will its top 40 predecessor 'Rum.'
The brothers, who hail from rural Maryland, produced the set with Jay Joyce, whose other credits include Eric Church. They co-wrote all 11 tracks with big names on the Nashville songwriting scene as Shane McAnally, Jessi Alexander and Craig Wiseman.
Lead guitarist John, 31, and lead vocalist T.J., 28, grew up listening to the likes of Hank Williams and Merle Haggard. "If someone doesn't like Hank and Merle, I think there must be something wrong with them," says T.J., who has a 'Hank' tattoo on his wrist. But they also have more recent influences in both the country and rock worlds, such as Dwight Yoakam, Tom Petty and Bob Seger.
When the duo relocated to Nashville (John first, and then TJ), they got work playing behind a bluegrass artist and worked live extensively, including performing at the Grand Ole Opry. They feel that 2016 could be not just their year, but the dawn of a new phase of country music.
"We went through an era of big hit songs that no one is going to listen to 10 years from now," TJ told Rolling Stone Country. "And we're about to hit a decade of country that I think is going to be played for a long time. It's about to hit the same stride it hit in the '90s."
Here's the video for Brothers Osborne's 'Stay A Little Longer':
Brothers Osborne - Stay A Little Longer (Official Music Video)
Format:
UK English