Björk Vinyl Reissues Will Make You Violently Happy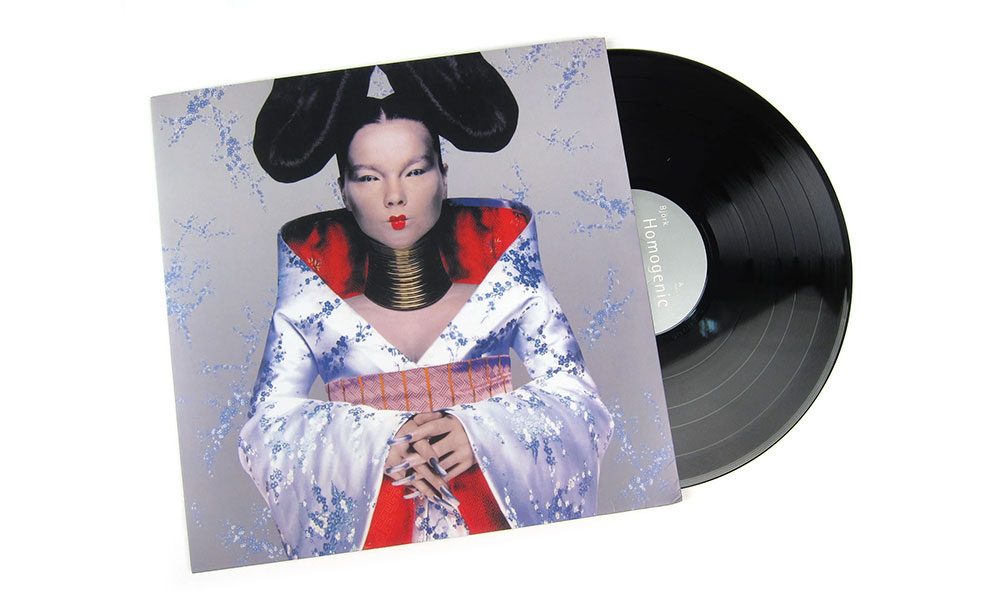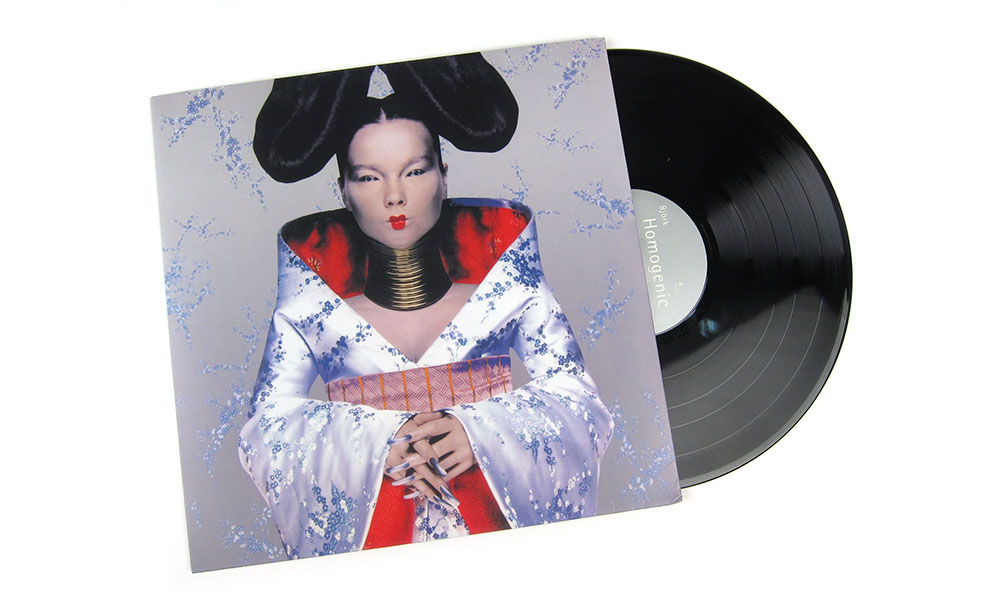 In the 22 years since releasing her second album, Debut, in 1993, Björk has cut a singular path through modern pop, merging electronica, avant-garde musical theory and cutting-edge dance music into one indefinable whole. Essentially creating a genre unto herself, Björk has, through the seven albums that she released between 1993 and 2011, amassed a body of work that stands as some of the most thought-provoking, ambitious art released by any musician, in any genre.
By the time she released Debut, Björk had already, as an 11 year old, issued a 1977 solo outing under her own name, and also fronted cult Icelandic rock heroes The Sugarcubes from the late 80s to the early 90s. Emerging in 1993 as an artist comfortable switching between genres, it's no surprise that Debut was a wide-ranging statement of intent that included a variety of styles, from the trip-hop-tinged 'Venus As A Boy' through to the euphoric, beat-laden 'Big Time Sensuality'.
1995's Post and '97's Homogenic saw Björk build on her dance/electronica beginnings to include strains of art-rock experimentation and an increasing interest in exploring the area where nature and technology overlapped, while Medúlla, released in 2004, was constructed almost entirely from the human voice, resulting in a remarkable piece of work that was as influenced by Inuit throat singing as it was Björk's earlier forays into the avant-garde. By the time she released Biophilia, in 2011, Björk was effortlessly merging high-concept art with her music, pushing the boundaries of pop to  breaking point.
Debut, Post, Homogenic, Vespertine, Medúlla, Volta and Biophilia all return to vinyl on 29 January 2016. Pressed on heavyweight 180g wax, they also come with download cards – a suitable merging of the physical and the digital for an artist who's spent much of her career combining the two. With Björk having been the subject of a career-spanning retrospective installation at New York City's Museum Of Modern Art earlier in the year, these vinyl reissues are a fitting reminder of her unparalleled discography.
Format:
UK English