Black Crowes: Four Classics On Wax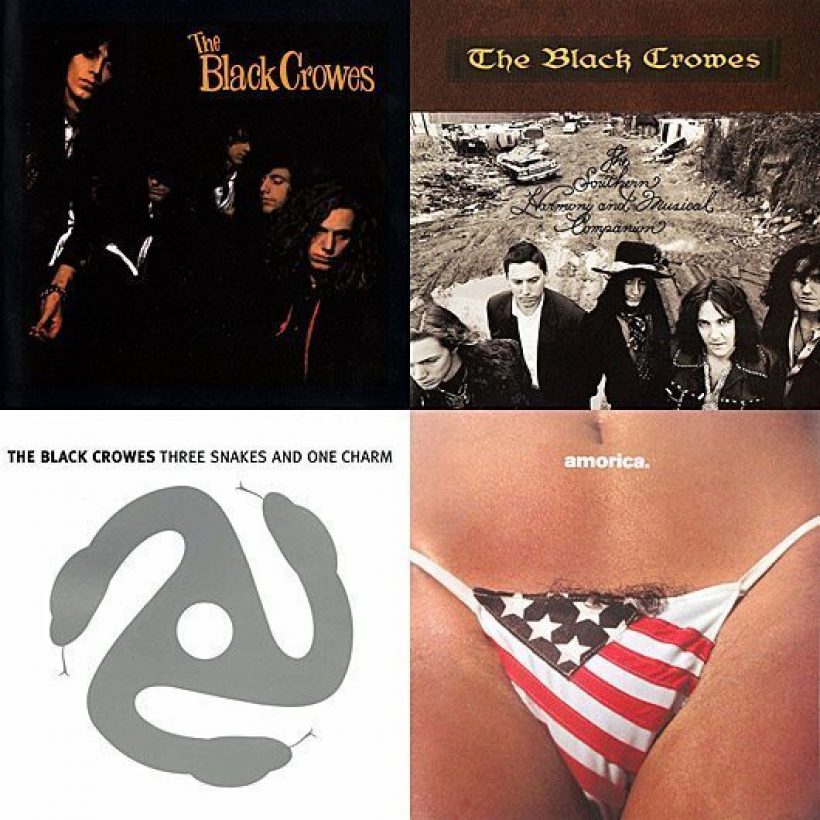 Americana icons The Black Crowes see their first four American Recordings albums issued on vinyl on 18 December. Among them is a vital remaster of their 1992 sophomore release, The Southern Harmony And Musical Companion, while each of these classic roots-rock albums return to vinyl – in many cases for the first time since their original release – as 180g pressings, allowing the Crowes' deft musicianship to be heard in all its intricate glory.
The Black Crowes came from a long lineage of iconic artists to emerge from Georgia state – among them James Brown and REM – and are themselves one of those rare bands that encompass not just genres, but whole swathes of musical history. From Southern rock to blues and soul, nothing was out of bounds. From their reinvention of Otis Redding's 'Hard To Handle' – their first of six US Rock chart-topping singles – through to nods to classic original blues (debut album Shake Your Money Maker was named after an Elmore James song) and 19th-century spirituals (The Southern Harmony And Musical Companion took its name from a hugely popular collection of hymns, first published in 1835), the Crowes had at their disposal a unique concoction that recontextualised various strands of US music for a modern audience.
Released between 1990 and 1996, Shake Your Money Maker (now appearing as a single-disc vinyl), The Southern Harmony And Musical Companion, Amorica and Three Snakes And One Charm (each reissued as double-vinyl sets, with Three Snakes… boasting guest spots from R&B legends the Dirty Dozen Brass Band, along with two bonus tracks not included on the original album: '(Only Halfway) To Everywhere' and 'Let Me Share The Ride') chart the group's progression from roots-rock beginnings to fully-fledged jam band. Capable of turning out tight, hook-laden songs one minute, before launching into neo-psychedelic explorations the next, The Black Crowes' could always be counted on to produce some of the finest Southern rock of the late 20th Century – and these reissues encompass their finest moments.
Format:
UK English