Bocelli Catalogue Mastered For iTunes From Today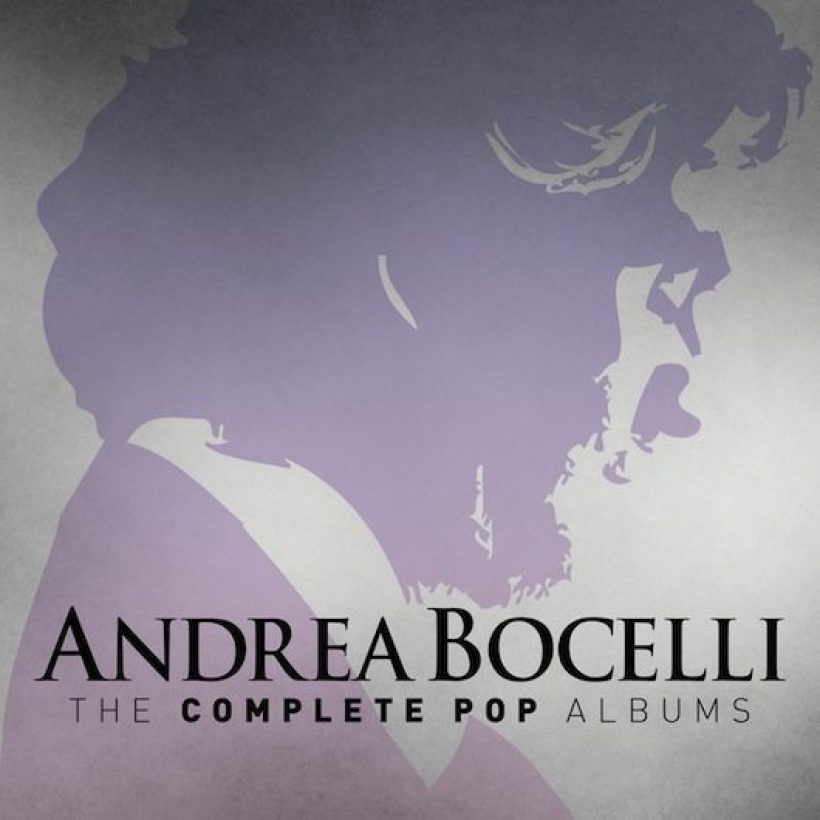 The globally acclaimed Italian tenor Andrea Bocelli has the 13 albums in his "pop" catalogue released today (10), in time for Valentine's Day, newly Mastered For iTunes. With worldwide sales of his classical and pop albums standing at more than 80 million, Bocelli is one of the bestselling artists in any musical genre, and the remasters will celebrate his incredible work on such universally-loved releases as 'Romanza,' 'Amore,' 'Sogno' and 'Passione.'
The Sugar Music/UMe collection will be available both as individual albums and in a digital box set that includes all 13 releases. They range from the modest beginnings of his inexpensively-made 1994 debut set 'Il Mare Calmo Della Sera' (now making its debut in most countries worldwide) to 2013's 'Passione' and the live 'Love in Portofino.'
Bocelli's incredible career has seen him perform for four U.S. presidents, three Popes, the British Royal Family and several Prime Ministers. He's also given performances at the Olympic Games, the World Expo in Shanghai and on the Great Lawn in Central Park, New York, for 60,000 admiring fans. He numbers Luciano Pavarotti, Plácido Domingo, Zubin Mehta and José Carreras among his fellow superstar devotees.
Yet, in new comments to mark the iTunes announcement, Bocelli remains as humble as ever. "Quite frankly I'm not particularly fond of numbers and chart results," he replies. "I am however a convinced patriot, proud to be Italian, so my greatest joy is being able to bring the music and culture of my country to the rest of the world, virtually entering people's homes and having the honour to be part of the soundtrack of their lives, by bringing them a moment of serenity."
He professes himself a lover of all kinds of musical expression. "I've always listened to music, and I've always cherished the music I listen to, whether it be classical or pop," he says. "If you want me to give you my all-time favourites then I'd say Frank Sinatra, Tony Bennett [whom I was lucky enough to do a duet with at the Central Park Concert], Edith Piaf, and my friends Céline Dion and Barbra Streisand.
"Even singers like Caruso, Beniamino Gigli, Tito Schipa, Franco Corelli, Mario Lanza, in other words the voices of those great singers who made opera music history, have also given us some splendid popular music recordings. I don't think you can ever stop learning from those singers I've listed. There's always a nuance to be discovered, even after listening to them a thousand times – that is, if you're willing to put aside your pride and embrace what others have been able to do before, often in a much better way.
"I've always listened to music, and I've always cherished the music I listen to, whether it be classical or pop," Bocelli continues. "From a technical point of view, the differences between natural vocals and a classically trained voice are considerably fewer than one might think. Having said that, I believe pop and classical music are two different worlds and speak two different languages. It is important to respect that. Pop music first and foremost demands instinct, emotional impetus and improvisation. In order to approach pop music you need to forget opera and let yourself go with whatever response you feel the song evokes in you."
Bocelli is also one of that rare breed who speaks to the world via the language of music, and makes his powerful impact in many different tongues. "I admit I prefer singing in Italian because it's my language and I understand all its hidden nuances," he says. "But Spanish is also a very musical language, extremely sensual and fascinating.
"Having said that, a large number of love songs that I'm very attached to are in English, and I can't imagine them being sung in any other laguage. The truth is that as a professional singer, I think it's normal to be attracted to all the languages I come across, precisely because I'm interested in discovering all the rhythmic, expressive potential in them."
Download the Bocelli box set of 13 albums Remastered For iTunes here
Download the 13 individual albums Remastered For iTunes here
The albums newly Mastered For iTunes are:
1. Il Mare Calmo Della Sera
2. Bocelli
3. Romanza
4. Sogno
5. Cieli Di Toscana
6. Andrea
7. Amore
8. Amor (Spanish language version of 'Amore')
9. My Christmas
10. Mi Navidad (Spanish language version of 'My Christmas')
11. Concerto: One Night in Central Park
12. Passione
13. Love in Portofino
Explore our dedicated Andrea Bocelli Artist Page
Format:
UK English