Canadian Icon Anne Murray To Release Career-Spanning Set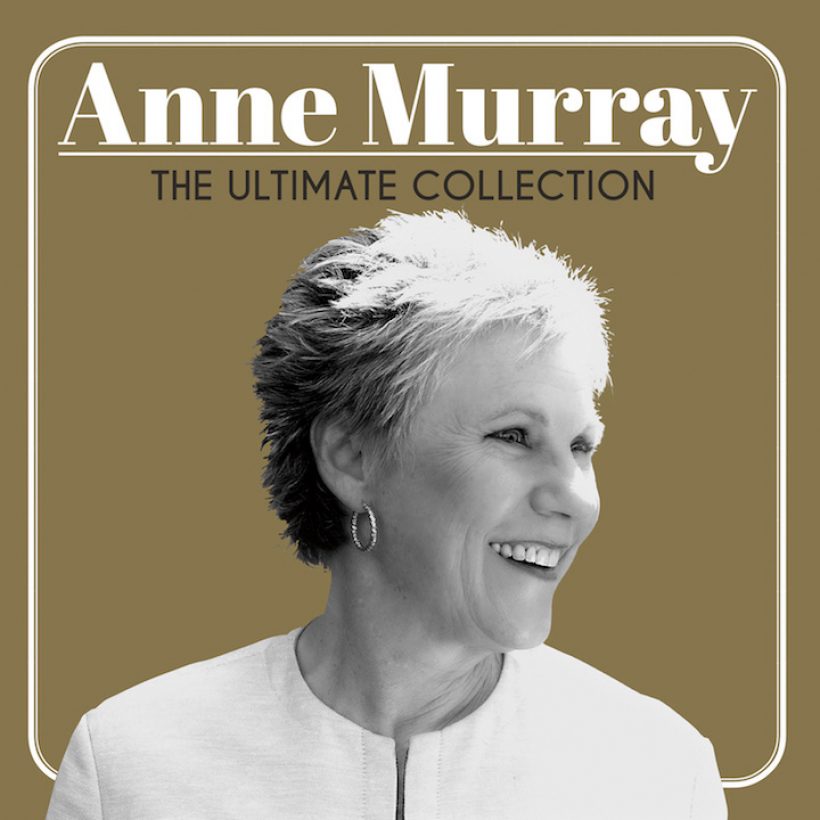 Before there was Celine, Shania or Alanis, there was Anne. As the first Canadian solo singer to reach number one on the U.S. charts, Anne Murray brought Canadian pop music to the international stage and will now have her decades-spanning career captured in one retrospective release titled, The Ultimate Collection.
The expansive compilation was overseen by Murray herself, featuring her biggest hits and Murray's personal favourite tracks. The Ultimate Collection will be released 29 September on single disc, 2-CD, digital formats via Universal Music Canada available for pre-order, with a double-vinyl LP version to follow on 17 November.
Murray explained her selection process when it came to choosing from over 30 albums worth of songs.
"The original idea was to come up with a greatest hits compilation along with several of the songs that many people wouldn't have heard but were particular favourites of mine," explains Murray. "The hits were easy but then to decide what should go on the second disc, I went over the songs that I used to do in sound check, things I used to do in the unplugged segment of the show, personal favourites of mine. Some of them are from early on in my career so they have kind of a special meaning for me too."
Anne Murray - You Needed Me (Live)
With her distinctively smooth alto voice and tender lyrics, Murray's music is woven into the fabric of many generations in Canada and beyond. After signing to Capitol Records in 1969, Murray's second album, This Way Is My Way, featured the single 'Snowbird'  that would launch her career, hitting No.1 in the Canadian charts and landing at No.8 on the Billboard Hot 100 in the US in 1970. 'Snowbird' would later go gold, making Murray the first Canadian artists to receive a RIAA certified Gold status.
It was around this time that Anne started appearing on the musical variety show, The Glen Campbell Goodtime Hour. She was a hit with Glen and the American audiences at home, and soon became a series-regular and even went on to record an album with Glen Campbell titled, Anne Murray / Glen Campbell, released in 1971 on Capitol. Like Campbell, Murray was able to find success across genres, making the pop, country, and adult contemporary charts during the span of her career. Murray also frequently collaborated with other country and pop singers, including Bryan Adams, Emmylou Harris and Michael Bublé, all of whom appear in this new collection.
Glen Campbell & Anne Murray - Good Times Again (2007) - Don't Think Twice, It's All Right (1971)
With no shortage of accolades to her name, Anne Murray has received four Grammys, a record-breaking 24 Junos, three American Music Awards, three Country Music Association Awards, and three Canadian Country Music Association Awards.
After she received the Grammy award for Best Pop Vocal for 'You Needed Me' in 1978, Murray recalls how she carved out a unique career path for herself:
"When I started in my career I didn't have any intention of being any one kind of singer, I thought: 'Well, maybe you can do a little bit of everything.' When I was nominated in the pop category for 'You Needed Me' I was so relieved in that they had seen the song as a pop song and seen me as a pop singer alongside of people like Barbara Streisand, Olivia Newton-John, Carly Simon, Donna Summer, and not only did they see me there, I also won. After that, even my career in country music became bigger. I was trying to do a little bit of everything but, in the end, it didn't matter to me as long as people enjoyed the music. That was what was important to me. Get to the people, and so I did."
Anne Murray's The Ultimate Collection is set for release on 29 September and available for pre-order here. Scroll down for full tracklisting below. 
DISC 1 – Single disc tracklist identical to disc one of 2-CD format
1. Snowbird
2. Danny's Song
3. He Thinks I Still Care
4. You Won't See Me
5. A Love Song
6. You Needed Me
7. I Just Fall In Love Again
8. Shadows In The Moonlight
9. Daydream Believer
10. Broken Hearted Me
11. Could I Have This Dance (from the motion picture 'Urban Cowboy')
12. Blessed Are The Believers
13. Another Sleepless Night
14. Somebody's Always Saying Goodbye
15. Song For The Mira
16. A Little Good News
17. Just Another Woman In Love
18. Nobody Loves Me Like You Do (with Dave Loggins)
19. Time Don't Run Out On Me
20. Now And Forever (You And Me)
DISC 2
1. Sing High, Sing Low
2. Put Your Hand In The Hand (Live)
3. Cotton Jenny
4. Talk It Over In The Morning
5. I Say A Little Prayer/By The Time I Get To Phoenix (with Glen Campbell)
6. A Stranger In My Place
7. Robbie's Song For Jesus
8. Sunday Sunrise
9. The Call
10. A Million More
11. Hey Daddy
12. Walk Right Back
13. Wintery Feeling
14. I Still Wish The Very Best For You
15. I Don't Think I'm Ready For You (from the motion picture 'Stick')
16. You've Got What It Takes
17. Flying On Your Own
18. Bluebird
19. What Would It Take (with Bryan Adams) (Live)
20. Another Pot O' Tea (with Emmylou Harris)
21. Baby It's Cold Outside (with Michael Bublé)
Format:
UK English