Classic Quadrophenia Announced: Watch The Trailer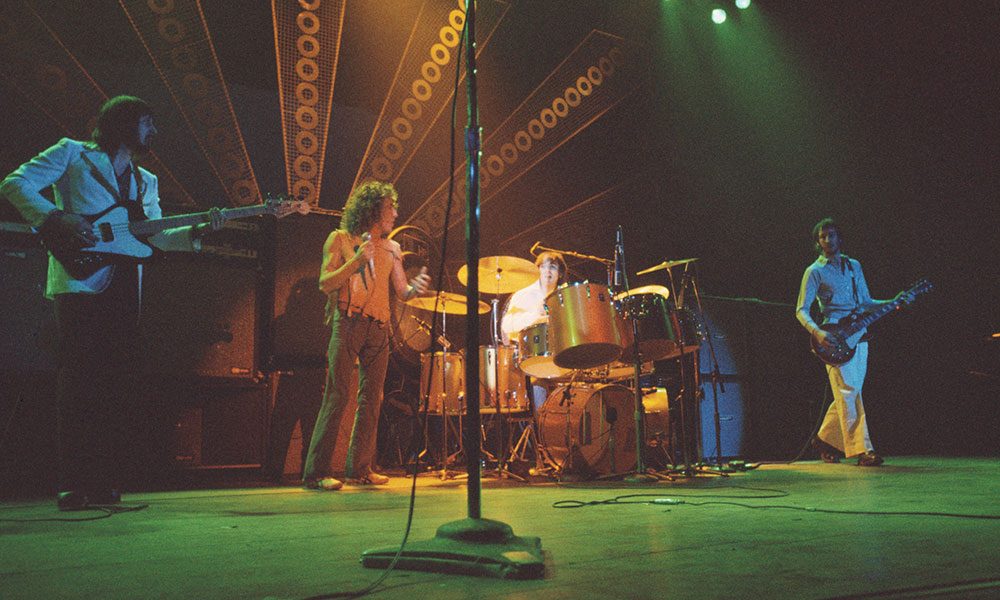 Pete Townshend has announced that he has created a "classical" version of one of his most celebrated works with The Who, 'Quadrophenia.' The new interpretation, for symphony orchestra, opera singer and choir, will be released as an album by Universal's classical label Deutsche Grammophon next June, and then given its world premiere performance, in conjunction with promoter u-Live, at the Royal Albert Hall on July 5, with Townshend himself taking part.
'Quadrophenia,' first released as an album by The Who in 1973, has been "symphonised" by Townshend's partner, composer, orchestrator and singer-songwriter Rachel Fuller. The recording of the work took place in October at Air Studios in London with the bestselling British tenor Alfie Boe, the Royal Philharmonic Orchestra and the London Oriana Choir, conducted by Robert Ziegler. Townshend himself plays electric guitar and performs cameo vocal roles on the album, and all of the cast will reprise those roles at the live premiere.
The project is the latest part of the extensive celebrations of The Who's 50th anniversary, which include their British and international tours, an appearance in Hyde Park next summer, the launch of their 3D immersive app, the possibility of a new studio album and more.
'Quadrophenia,' which went on to be a feature film and a stage musical, was first released on record in the year that Boe was born, and he comments of the work: "It's in my blood. I've always thought the classical voice can lend itself to this type of repertoire. It's harder than opera but thrilling to sing. The music is so full of excitement, positivity and strength – I wouldn't separate it from a symphony by Beethoven or Mozart."
Townshend, for his part, explains his motivation for mounting the new performance by saying: "A lot of major symphony orchestras are in trouble because their audience is getting old and the younger audiences prefer softer stuff, such as film soundtrack music," he explains. "I think that Quadrophenia would reinvigorate their audiences and bring in people who might not otherwise go to see a symphony orchestra perform without lights and fireworks and a movie screen."
Watch the trailer for 'Classic Quadrophenia' here:
Pete Townshend - Classic Quadrophenia (Teaser)
The Who composer pays tribute to Boe with trademark irreverence. "Alfie is a true star, who gives every performance his all," he says. "He reminds me of Roger Daltrey in that – he's also a real pleasure to work with. I never thought I'd hear a classical tenor singing my songs, and for them to work so well – but Alfie makes it happen. He's a funny man too, and good looking. The girls like him. I can't wait to be on stage with him. I'm going to push him into the orchestra pit."
Explore The Who through their new, free-to-download immersive app:
Apple IOS iPad/mobile
Format:
UK English