Counting Crows Vinyl Reissues Deliver 90s Nostalgia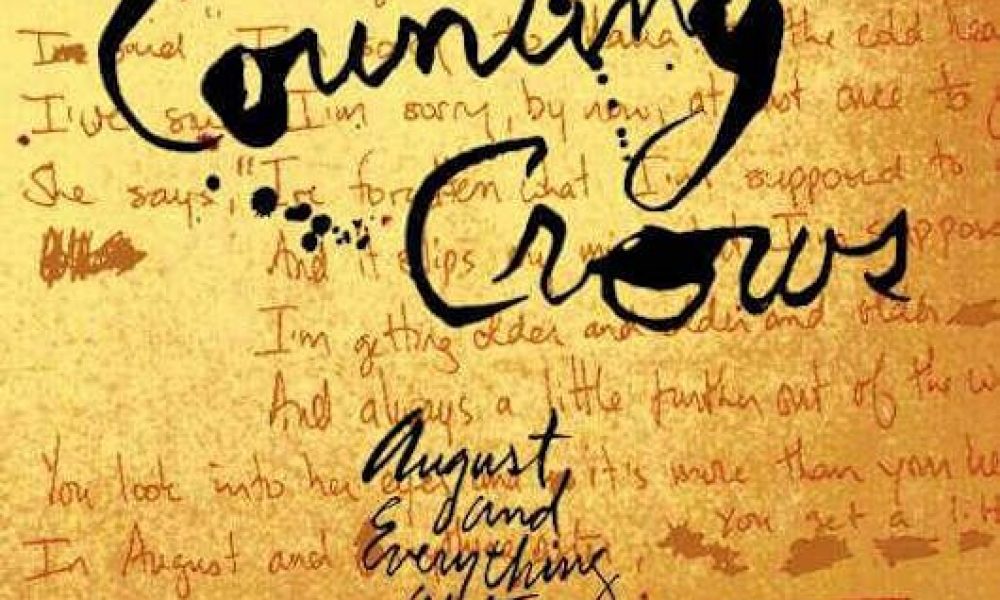 An easy way to gauge someone's age is to play the opening guitar jingle of the Counting Crows' song, 'Mr Jones' and watch the nostalgia wash over.
With their 1993 debut, August And Everything After, the Berkley-based band were overnight stars with their runaway single. Like other big hits of the mid-90s, 'Mr. Jones' wasn't released as a single in states, which disqualified it from the Billboard Hot 100 chart and ensured that fans would have to buy the whole album to get a hold of the catchy single.
What they were rewarded with was an album brimming with pop harmonies and expertly crafted ballads like 'Round Here' and 'Omaha' that went on to sell more than 7 million copies.
Under the guidance of legendary producer, T Bone Burnett, whose many album credits include Elvis Costello, Roy Orbison, Robert Plant and Alison Krauss, August And Everything After, married post punk ennui and classic rock influences that appealed to both alt rock fans and boomers.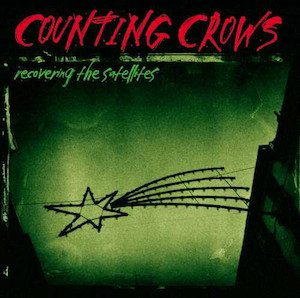 The apocryphal lyrics of 'Mr. Jones' turned out to be true, as the song plunged lead singer Adam Duritz into the spotlight. As the band adjusted to their sudden fame, this unease would serve as the catalyst for their follow up record, Recovering The Satellites, three years later.
While the previous record channelled lyrical angst through bright melodies, Satellites handles the same themes but though more sombre tones and gritty guitar work on songs like 'Angles of Silences', reminiscent of other contemporary bands like Live.
Duritz mined his personal struggles, dealing with the loss of privacy and sudden change of fortune through his songwriting, resulting in intimate confessions like 'I'm Not Sleeping' and gifting the public with the essential song for seasonal affective disorder, 'A Long December'. Both albums are now being reissued on vinyl as a 2LP format, along with other 90s compatriots, the Gin Blossoms.
August And Everything After and Recovering The Satellites are out 17 March 2017 and available for pre-order.  Scroll down to read the full tracklisting and catch the band on tour in 2017.
August And Everything After
Disc One
Round Here (Side A)
Omaha (Side A)
Mr. Jones (Side A)
Perfect Blue Buildings (Side B)
Anna Begins (Side B)
Time And Time Again (Side B)
Disc Two
Rain King (Side C)
Sullivan Street (Side C)
Ghost Train (Side C)
Raining In Baltimore (Side D)
A Murder Of One (Side D)
Recovering The Satellites
Disc One
Catapult (Side A)
Angels Of The Silences (Side A)
Daylight Fading (Side A)
I'm Not Sleeping (Side A)
Goodnight Elisabeth (Side B)
Children In Bloom (Side B)
Have You Seen Me Lately (Side B)
Disc Two
Miller's Angels (Side C)
Another Horsedreamer's Blues (Side C)
Recovering The Satellites (Side C)
Monkey (Side D)
Mercury (Side D)
A Long December (Side D)
Walkaways (Side D)
Format:
UK English