Deluxe Tyrannosaurus Rex Vinyl On The Way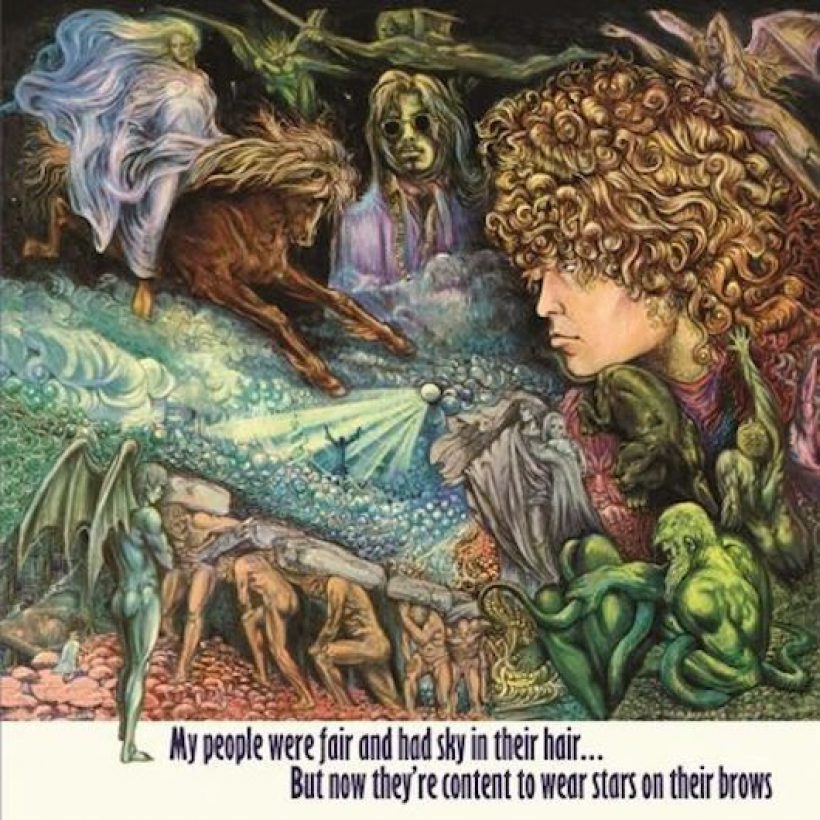 The first three albums by Tyrannosaurus Rex are being reissued by Polydor/Universal Music Catalogue in newly remastered, deluxe formats at the end of January, and you can pre-order them here.
The albums are from the late 1960s period when the group consisted of Marc Bolan and Steve Peregrin Took, before Bolan reconfigured it as T. Rex and became one of the biggest glam-rock stars of the '70s. The three albums are being released on January 26 in deluxe two-disc, double vinyl and single disc editions, and there will also be three exclusive e-Comm seven-inch singles available.
The albums, all produced by Tony Visconti, are Tyrannosaurus Rex's 1968 debut 'My People Were Fair And Had Sky In Their Hair…', the follow-up 'Prophets, Seers & Sages: Angels Of The Ages' later that year, and 1969's 'Unicorn.' The new remasters significantly upgrade the expanded editions released in 2004, with a substantial amount of previously unreleased material.
The deluxe editions come with a booklet featuring a new essay by respected Bolan expert and author Mark Paytress. Single disc versions replicating the original albums will also be available.
The three limited edition seven-inch singles are versions of songs from each of the original albums, drawn from the new additional content. They are a John Peel radio session version of 'Strange Orchestras,' take 3 of 'Consuela' and another Peel recording, of 'Nijinsky Hind.'
Much more information about all of the Tyrannosaurus Rex album and single releases, and other T.Rex vinyl already available, is available in the uDiscover Deluxe Audio Store here, where you can pre-order the new reissues.
Format:
UK English