Hear Unearthed Elliott Smith Music on 'Either/Or' Reissue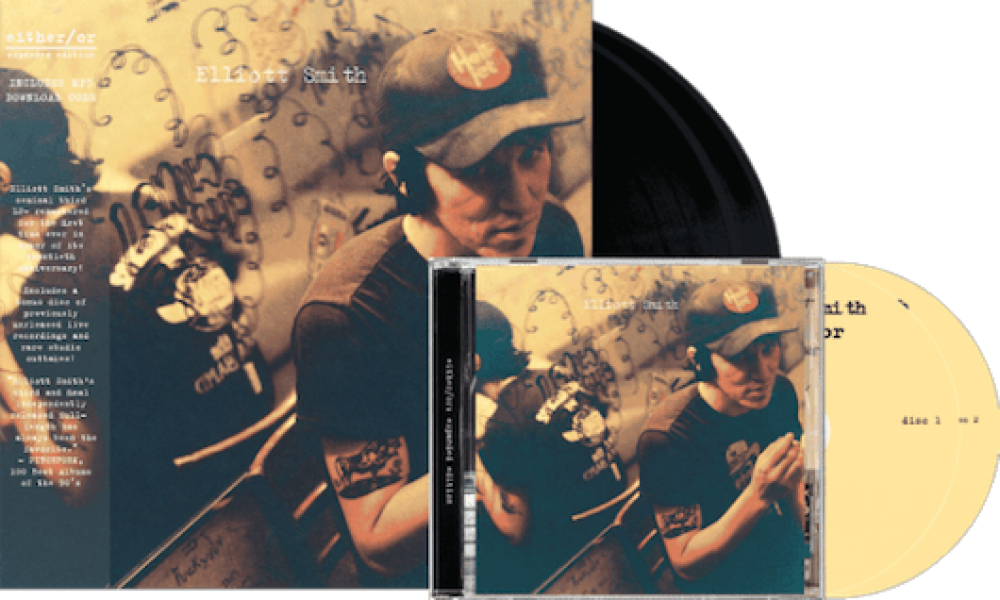 It's been 20 years since Elliott Smith released Either/Or and went from being a little known singer-songwriter in Oregon to playing at the Academy Awards.
Now as the seminal album approaches its 20th anniversary, it's getting the grand reissue treatment, expanded to include what many consider his best work and will be out on 10 March 2017 via a two-disc CD and digital download with a double LP version to follow on 19 May.
Elliott Smith - I Figured You Out (from Either/Or: Expanded Edition)
The double-album features the original tracks carefully remastered from original tapes under the supervision of Larry Crane while the second disc features five live multi-track recordings from the Yo Yo A Go Go Festival in Olympia, WA in 1997. In addition to the remastered tracks, it will also include three previously unreleased studio recordings and the unreleased demo 'I Figured You Out', a cut Smith originally wrote and recorded as a demo for singer Mary Lou Lord in 1995.
While a commemorative project was in the works to celebrate the album's 10th anniversary, Crane – a friend and recording engineer who worked with Smith – unearthed so much good material the estate ended up releasing many of the bonus tracks on the posthumous collection New Moon in 2007.
As Crane told the New York Times, "The bonus tracks would have swamped the album. Elliott was such a workhorse. He put the time in, writing and recording so many songs that didn't make the cut".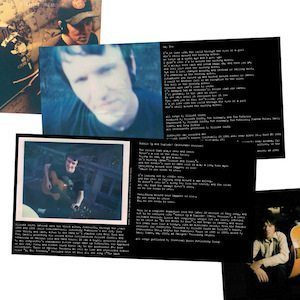 Either/Or marks an important commercial turning point in Smith's career. Treading upon the familiar themes of failure, pain and addiction, no one could have anticipated much of the album would end up on the hit movie, Good Will Hunting.
After catching the attention of director Gus Van Sant, Smith was also asked to write an original song, resulting in 'Miss Misery' and an Oscar nom for Best Original Song.
In addition to these rare recordings, the double LP will also include an insert of the original liner notes, a postcard of the original master tapes, and several never-before seen photos. As for those fans of the original album sound, the regular version of the album will stay completely available and unchanged.
As the release day draws near, Kill Rock Stars has been slowly teasing out material from the expanded edition including this live version of 'Pictures of Me' from the YoYo A GoGo festival.
Elliott Smith - Pictures Of Me (Live) (from Either/Or: Expanded Edition)
Either/Or: Expanded Edition is available for pre-order and will be released 10 March on CD and 19 May on vinyl. Scroll down to read the full tracklisting and pre-order the album here.
Disc One
Speed Trials (remastered)
Alameda (remastered)
Ballad of Big Nothing (remastered)
Between the Bars (remastered)
Pictures of Me (remastered)
No Name No. 5 (remastered)
Rose Parade (remastered)
Punch and Judy (remastered)
Angeles (remastered)
Cupid's Trick (remastered)
2:45 AM (remastered)
Say Yes (remastered)
Disc Two
My New Freedom (Live) (unreleased)
Pictures Of me (Live) (unreleased)
Angeles (Live) (unreleased)
Some Song (Live) (unreleased)
Rose Parade (Live) (unreleased)
New Monkey (keys) (unreleased)
I Don't Think I'm Ever Gonna Figure It Out (remixed/remastered)
I Figured You Out (unreleased)
Bottle Up And Explode (Alternate Version) (unreleased)
Format:
UK English