'Little Steven' Van Zandt Rocks on New Single 'Saint Valentine's Day'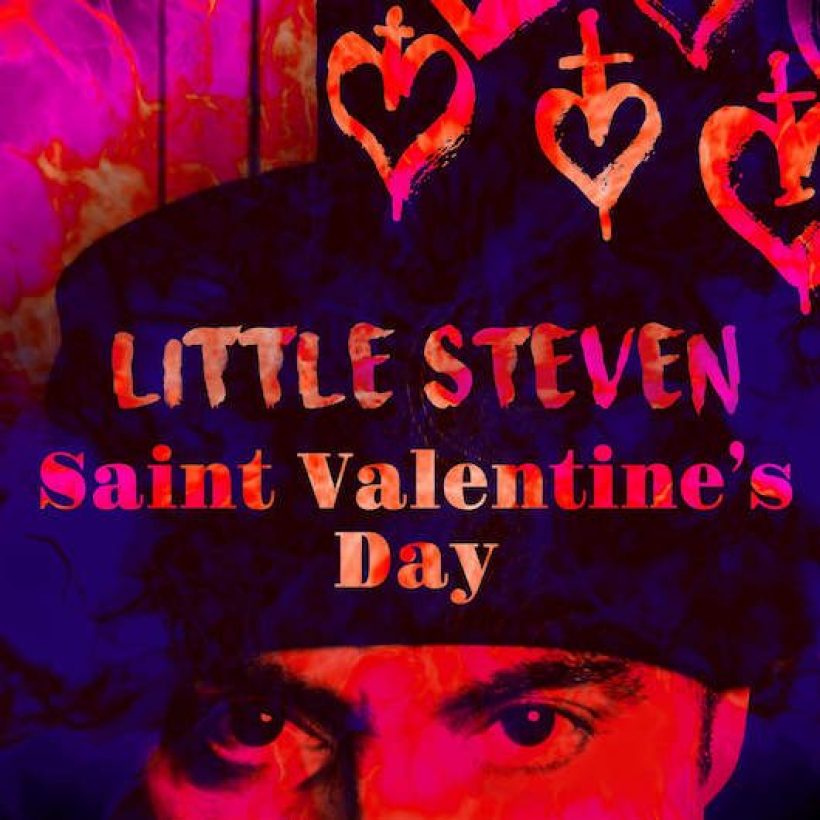 When he's not busy touring the world with Bruce Springsteen's E Street Band and schooling the public on garage rock on his syndicated SiriusXM show, Little Steven's Underground Channel, 'Little Steven' Van Zandt is brewing up some new music of his own, with the premiere of 'Saint Valentine's Day'.
The Rock and Rock Hall of Famer has been teasing new material on social media, sharing on Twitter earlier this month: "New album coming. Announcing soon. Tour is possible".
Looks like he's making good on his promises, with the new single making its world premiere onSiriusXM's Little Steven's Underground Channel (Channel 21), E Street Radio (Channel 20) and The Spectrum Channel (Channel 28).
If the song sounds familiar, that's because it's a cover of a song Van Zandt originally wrote for the Norwegian garage rock band, the Cocktail Slippers, back in 2009. He produced and released their 2009 album, called Saint Valentine's Day Massacre on his label, Wicked Cool Records.
It also later rearranged for the 2012 David Chase film, Not Fade Away, about a fictitious rock band, The Twylight Zones, in 60s suburban New Jersey trying to make it big. Van Zandt was the film's music supervisor and also featured other rock classics in the film.
The St. Valentine's Day Massacre (The Twylight Zones)
While the song's early iterations focused on the traditional garage rock sound, Van Zandt put his own spin on it, taking a Phil Spector approach by adding orchestration and backing singers and a horn section that sounds reminiscent of his early Asbury Jukes days.
Van Zandt has also hinted at the fact that the new album is going to be all his own versions of songs he wrote for others, which is great news considering his prolific output. This will be the first studio album for Little Steven since 1999's Born Again Savage. Click below to stream or download his new single.
Format:
UK English