'Queen Forever' Album Confirmed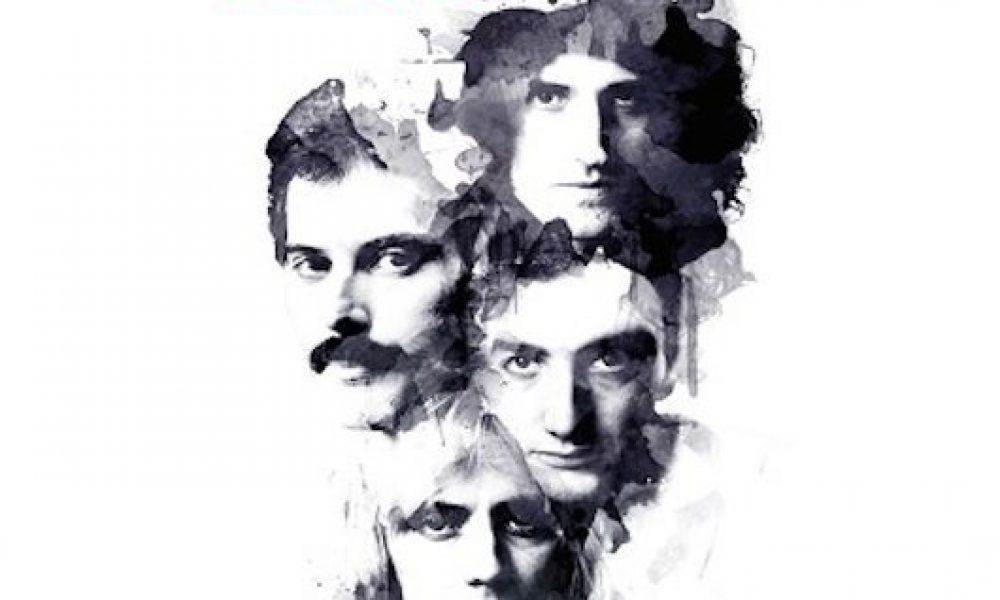 Virgin/Universal have confirmed the November 10 release of the much-anticipated new Queen album 'Queen Forever,' spearheaded by three previously unreleased tracks with their late singer Freddie Mercury.
The much-discussed track featuring Michael Jackson, 'There Must Be More to Life Than This,' features along with a previously unfinished Mercury-Queen song, 'Let Me In Your Heart Again,' which was started during the sessions for the band's 1984 album 'The Works.' The third newly-completed song is a stripped down version of Mercury's first solo hit from 1984, his 'Love Kills' collaboration with Giorgio Moroder.
The new songs had their world exclusive first plays on Chris Evans' breakfast show for BBC Radio 2 in the UK this morning (Friday). The Jackson track has Mercury on the first verse and Jackson the second, on a big-production Queen rock track with some quieter elements. 'Let Me In Your Heart Again' is a mid-paced piece with another powerful Mercury performance, banks of harmonies and distinctive May guitar lines; the new 'Love Kills' removes the dance element of Mercury's solo hit and frames it in classic Queen territory.
Explaining the background to 'Queen Forever,' May told Evans: "We kind of thought we'd got to the end of it with the 'Made In Heaven' album, but we found these things. For some reason they were just abandoned at the time, and they're all shiny and new now, it's amazing what you can do with ProTools, you can restore things and put things that were in fragments. So we're pretty excited, we've been containing ourselves for a couple of months while we were out on tour, but this is the moment when people hear them."
The album will be available as both a 20-track single CD and a 36-track two-CD edition. Those headline-grabbing new pieces are augmented on the album by a selection of Queen hits, album tracks and new takes of well-known songs. They sit alongside recordings by the band which guitarist Brian May, who compiled the album with drummer Roger Taylor, describes as "things that we have collected together that are representative of our growth rather than the big hits."
'There Must Be More to Life Than This' came to life as a Mercury composition during the band's 'Hot Space' album sessions of 1981. Queen recorded a backing track for it, but the song was never completed. When Freddie went to visit Jackson at his home studio in Los Angeles, he recorded Michael singing the song, but again it remained unfinished.
The track emerged again during the 'Works' sessions, but still didn't reach completion, after which Mercury's solo version was recorded and released on his first solo album, 'Mr. Bad Guy,' in 1985. The new production on 'Queen Forever' fuses his recording with Jackson's vocals, and has now been produced and remixed by William Orbit, the much-respected British producer of Madonna, Robbie Williams, Blur and many others.
"I had known Roger [Taylor] for many years," says Orbit. "Now he was on the phone asking if I would get involved in this musical adventure. When I first played it in my studio I opened a trove of delights provided by the greatest of musicians.
"Hearing Michael Jackson's vocals was stirring. So vivid, so cool, and poignant, it was like he was in the studio singing live. With Freddie's vocal solo on the mixing desk, my appreciation for his gift was taken to an even higher level."
The new album goes back as far into Queen history as 1974, with the fan favourite 'Nevermore,' from 'Queen II,' as well as 'In The Lap Of The Gods… Revisited.' Brian May's lead vocal on 'Long Away' is included, along with John Deacon's hit single composition 'You're My Best Friend,' Mercury's song 'Crazy Little Thing Called Love' and many more.
Track listings for the albums are as follows, starting with the single CD version:
Let Me In Your Heart Again
Love Kills – The Ballad
There Must Be More To Life Than This (William Orbit Mix)
It's A Hard Life
You're My Best Friend
Love Of My Life
Drowse
Long Away
Lily Of The Valley
Don't Try So Hard
Bijou
These Are The Days Of Our Lives
Las Palabras De Amor
Who Wants To Live Forever
A Winter's Tale
Play The Game
Save Me
Somebody To Love
Too Much Love Will Kill You
Crazy Little Thing Called Love
The two CD-set track listing is as follows:
CD1
Let Me In Your Heart Again
Love Kills – The Ballad
There Must Be More To Life Than This (William Orbit Mix)
Play The Game
Dear Friends
You're My Best Friend
Love Of My Life
Drowse
You Take My Breath Away
Spread Your Wings
Long Away
Lily Of The Valley
Don't Try So Hard
Bijou
These Are The Days Of Our Lives
Nevermore
Las Palabras De Amor
Who Wants To Live Forever
CD2
I Was Born To Love You
Somebody To Love
Crazy Little Thing Called Love
Friends Will Be Friends
Jealousy
One Year of Love
A Winters Tale
'39
Mother Love
It's A Hard Life
Save Me
Made in Heaven
Too Much Love Will Kill You
Sail Away Sweet Sister
The Miracle
Is This The World We Created
In The Lap Of The Gods…Revisited
Forever
Format:
UK English