Seven More Sevens From Chess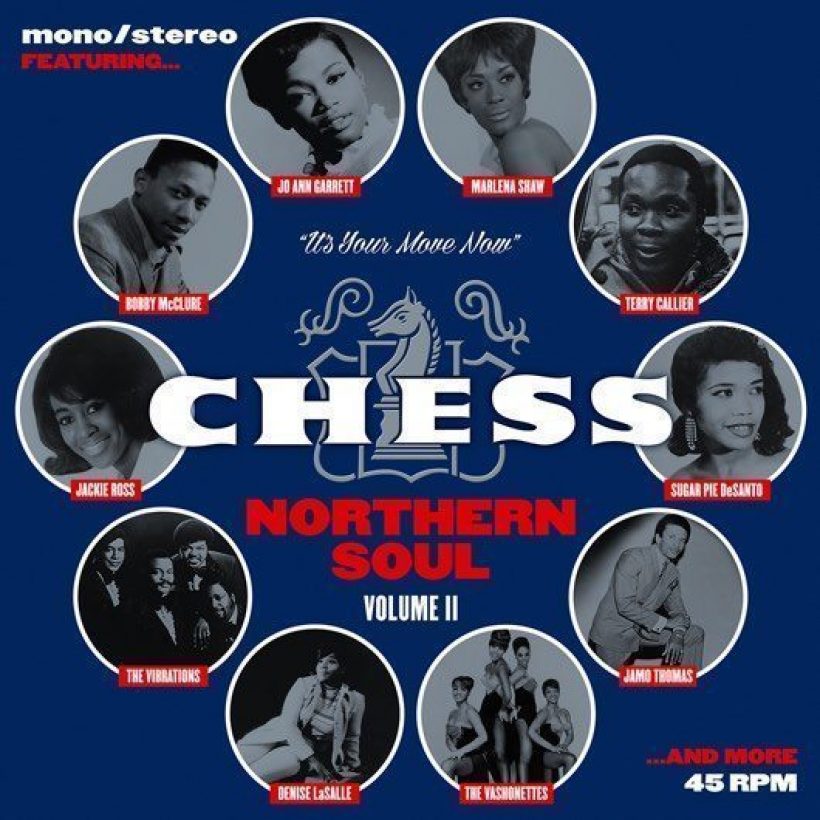 A second volume of seven-inch singles from the mightily soulful catalogue of Chess Records will be out next month.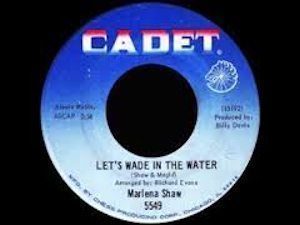 Chess Northern Soul Vol. II, to be released on 19 August for the world ex-North America, is a follow-up set to the July 2015 set. It contains seven newly-pressed 45s by such artists as Terry Callier, Denise LaSalle, Sugar Pie DeSanto and Marlena Shaw.
Each disc features replica UK chess livery, in black/silver and black/gold in a black and yellow label sleeve, in a presentation box with an eight-page leaflet.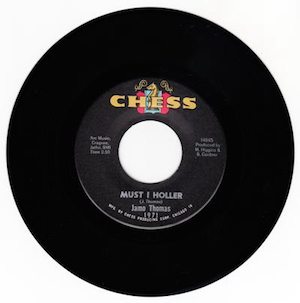 This has detailed track notes by compiler and Northern Soul authority Ady Croasdell, and a download card is included.
Some of the tracks in the new collection are such rarities that this release represents their debut on vinyl, including Jackie Ross' 1965 side 'My Square,' which was completely unreleased until its CD appearance in 2012. Other super-collectable tracks include Sugar Pie DeSanto's 'Talkin', Dreamin', Boastin" and Terry Callier's 'You Were Just Foolin' Me.'
The full track listing for Chess Northern Soul Vol. II is as follows: 

RECORD ONE:
A – Terry Callier – You Were Just Foolin' Me (previously unreleased on vinyl)
B – Bobby McClure – You Got Me Baby (originally Checker 1152)
RECORD TWO:
A – Jo Ann Garrett – A Whole New Plan (originally Chess 1959)
B – Jackie Ross – My Square (previously unreleased on vinyl)
RECORD THREE:
A – Sugar Pie DeSanto – Talkin', Dreamin', Boastin' (previously unreleased on vinyl)
B – Denise LaSalle – A Love Reputation (originally Tarpon T-6603 / Chess 2005)
RECORD FOUR:
A – The Vashonettes – A Mighty Good Lover   (originally Checker 1195)
B – Marlena Shaw – Let's Wade in the Water (originally Cadet 5549)
RECORD FIVE:
A – Jamo Thomas – Must I Holler (alt. version of Chess 1971 – previously unreleased on vinyl)
B – The Chessmen – Why Can't I Be Your Man (originally Chess 1950)
RECORD SIX:
A – Greg Perry – Head Over Heels (In Love) (originally Chess 2032)
B – The Gospel Classics – More Love, That's What We Need (originally Checker 5050)
RECORD SEVEN:
A – The Vibrations – Make it Last (originally Chess CH 2151)
B – Spooner's Crowd – Two in the Morning (originally Cadet 5533)
Format:
UK English