Sounds For The Soul: Verve Classics Reissued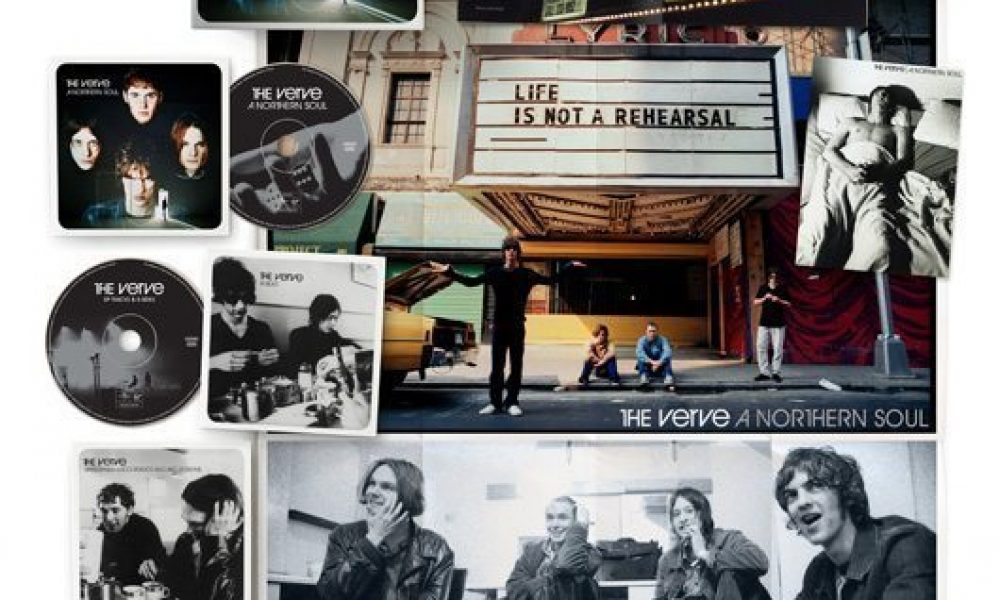 When Verve (as they were then known) burst onto the scene in 1993, the group seemed like nothing else on the British rock landscape. Unbelievably assured, with a unique worldview and confidence beyond their years, the group unleashed A Storm In Heaven, which, 23 years later, still stands as one of most audacious debut albums from any group.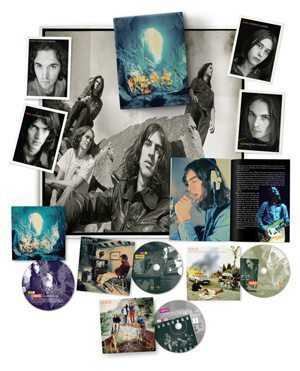 Having made a name for themselves as unique performers, the group harnessed their live skills for a studio album that captured their live dynamics. Drawing upon a wide-ranging set of influences, among them Dr John and Can, Verve created a neo-psychedelic masterpiece that hit like a shot of adrenaline straight to the cerebral cortex. Standing firmly apart from their UK Britpop contemporaries, while also finding themselves a devoted fanbase among the grunge-obsessed US, the group's opening shot remains a remarkable landmark in British rock.
Many bands would have struggled to follow such an iconic debut, but, while they gained the definite article, The Verve also grew in confidence, releasing A Northern Soul in 1995. Comfortably snatching headlines away from Blur and Oasis, the album saw The Verve build upon their previous efforts, incorporating a newfound knack for song structure, resulting in the likes of opener 'A New Decade' and enduring classic 'History'.
On 9 September, both albums will be reissued in expanded deluxe 3CD box set editions (with A Storm In Heaven also boasting a DVD). Including B-sides from every related single, along with previously unreleased studio outtakes and BBC sessions, these collections provide the last word in what remains one of the finest creative outpourings of any British rock band. Paving the way for the all-conquering Urban Hymns, A Storm In Heaven and A Northern Soul both define and transcend the decade they were made in. With interviews with band members and a stunning array of photos, these lovingly compiled sets are essential for fans of the band.
Scroll down to read the full tracklisting for both the A Storm In Heaven and A Northern Soul box sets, and order both here:
A Storm In Heaven
CD1: The Remastered Album
'Star Sail'
'Slide Away'
'Already There'
'Beautiful Mind'
'The Sun, The Sea'
'Virtual World'
'Make It 'Til Monday'
'Blue'
'Butterfly'
'See You In The Next One (Have A Good Time)'
CD2: B-sides, EP Tracks
('All In The Mind')
'All In The Mind'
'One Way To Go'
'A Man Called Sun'
('She's A Superstar')
'She's A Superstar'
'Feel'
('Gravity Grave')
'Gravity Grave (Extended Version)'
'Endless Life'
'A Man Called Sun' [live]
'Gravity Grave' [live encore]
('Blue')
'Twilight'
'Where The Geese Go'
'No Come Down'
'Blue (USA Mix)'
('Slide Away')
'Six O'Clock'
CD3: B-sides, Radio Sessions, Unreleased Studio Tracks
('Slide Away' [continued])
'Make It 'Til Monday (Acoustic)'
'Virtual World (Acoustic)'
(Originally issued on the B-sides and outtakes compilation No Come Down)
'Gravity Grave' ([live a Glastonbury 1993]
'Butterfly (Acoustic)'
BBC Sessions (previously unreleased)
Radio 1 Session: 7/2/1992
'Slide Away'
'She's A Superstar'
'Already There'
'Brake Lights'
Radio 1 (Mark Radcliffe) Session: 7/12/1993
'Star Sail'
'A Man Called Sun'
'Six O'Clock'
'Gravity Grave'
Unreleased Sawmills Studio Sessions (previously unreleased)
'Shoeshine Girl'
'South Pacific'
DVD
Promo videos
'All In The Mind'
'She's A Superstar'
'Gravity Grave'
'Blue'
'Slide Away'
Live At Camden Town Hall: 23/10/92
'Slide Away'
'All In The Mind'
'She's A Superstar'
'Staring Stranger'
'A Man Called Sun'
'South Pacific'
'Already There'
'The Sun, The Sea'
'Gravity Grave'
Bonus content
'A Man Called Sun' (NYC Flatbed Truck, 1992)
'South Pacific' (Sawmills footage filmed by John Leckie)
'Blue (USA Mix)' (promo video)
A Northern Soul
CD1: The Remastered Album
'A New Decade'
'This Is Music'
'On Your Own'
'So It Goes'
'A Northern Soul'
'Brainstorm Interlude'
'Drive You Home'
'History'
'No Knock On My Door'
'Life's An Ocean'
'Stormy Clouds'
'(Reprise)
CD2: B-sides
('This Is Music')
'Let The Damage Begin'
'You And Me
('On Your Own')
'I See The Door'
'Little Gem'
'Dance On Your Bones'
('History')
'History (Radio Edit)'
'Back On My Feet Again'
'On Your Own (Acoustic)'
'Monkey Magic (Brainstorm Mix)'
'Grey Skies'
'Life's Not A Rehearsal'
CD3: Unreleased Studio And BBC Sessions
'Brake Lights'
'Mover'
'Funky Jam' [aka 'The Rolling People']
'Echo Bass'
'Muhammad Ali'
'Come On'
'King Riff' [aka 'This Is Music']
BBC Radio 1 Session: 28/6/1995
'On Your Own'
'So It Goes'
BBC Radio 1 Session: 19/6/1995
'A New Decade'
'This Is Music'
'Life's An Ocean'
'Come On'
Format:
UK English