The Who Hits 50 and The Hits Just Keep on Coming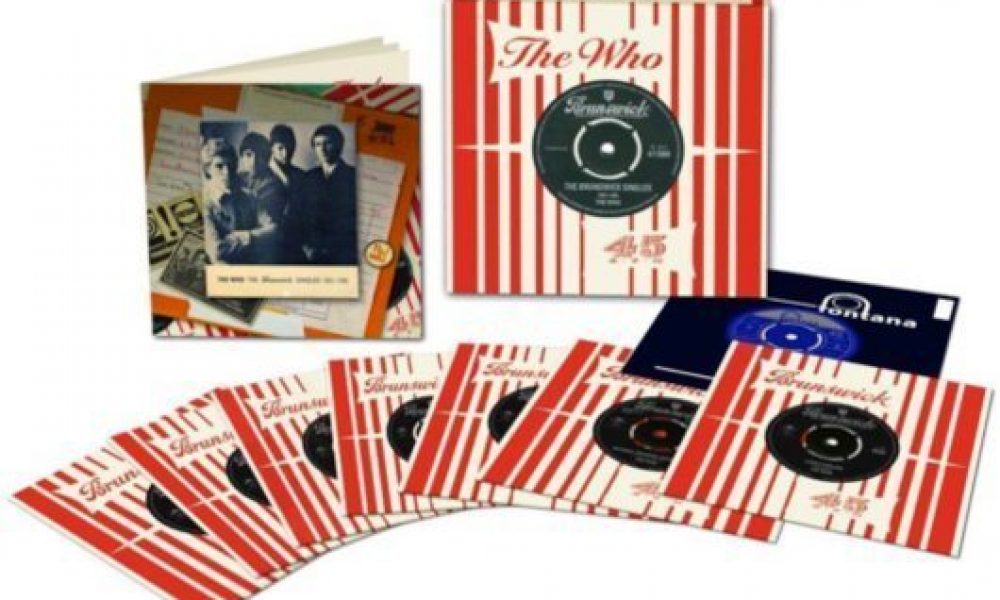 For many The Who are the greatest rock band in the world and their 50th anniversary year is shaping up to be very special. And to prove the point the band are set to release all eleven of their studio albums on 180gm vinyl along with a double vinyl version of their ultimate hits package, The Who Hits 50 on 23 March.
All eleven studio albums will feature the original issue artwork and other highlights include Tommy with its original six-panel fold out / 12-page colour booklet and the four sides pressed as they were on the original 1969 vinyl. The Who Sell Out Includes a replica of the original 20″ x 30″ poster as an insert, while Quadrophenia has a gatefold sleeve with original 20-page booklet and Face Dances Includes a replica of the 24″ x 24″ poster of the album cover. The other studio albums are, My Generation (1965), A Quick One (1966), Who's Next (1971), The Who By Numbers (1975), Who Are You (1978), It's Hard (1982) and Endless Wire (double) (2006).
Two weeks later on 6 April the first in a series of 7" singles box sets is released covering their first seven 45 rpm releases as The Who as well as their one and only 7" as The High Numbers. The Brunswick Singles 1965 – 1966 is volume one of a four-part set of classic Who singles by labels (Brunswick, Reaction, Track and Polydor). Pressed on heavyweight vinyl with paper sleeves (reproducing the period graphics front and back with die-cut centre holes). The singles are housed in a rigid 'lid-and-tray' outer box and features a 7" sized colour booklet with liner notes about each release by Who biographer Mark Blake.
1. 'I Can't Explain' 2.04
b/w 'Bald Headed Woman' 2.08
Brunswick 05926. Released 15 January 1965
2. 'Anyway, Anyhow, Anywhere' 2.40
b/w Daddy Rolling Stone 2.46
Brunswick 05935. Released 21 May 1965
3. 'My Generation' 3.15
b/w 'Shout and Shimmy' 3.15
Brunswick 05944. Released 25 October 1965
4. Circles 3.10
Instant Party Mixture 3.26
(Bruns 05951) Unreleased at the time
5. 'A Legal Matter'2.47
b/w 'Instant Party' AKA CIRCLES 3.10
Brunswick 05956. Released 7 March 1966
6. 'The Kids Are Alright' 3.03
b/w 'The Ox' 3.47
Brunswick 05965. Released 12 August 1966
7. 'La-La-La Lies' 2.13
b/w 'The Good's Gone' 4.01
Brunswick 05968. Released 11 November 1966
And if all that's not enough Record Store Day 2015 on 18 April will see a special blue vinyl 7" of The Who's latest song, 'Be Lucky' from 'The Who Hits 50' album backed with the band's very first single from 1965 'I Can't Explain'. 'Be Lucky' is The Who's first new material in eight years and in keeping with their ongoing support for Teenage Cancer charities, the band have donated their royalties from the song to Teen Cancer America, a charity founded in 2011 by Roger Daltrey and Pete Townshend.
You can pre-order The Brunswick Singles box from the uDiscover store here 
Visit our dedicated artist page for The Who here
Format:
UK English