U2's 'Songs Of Innocence' Album Arrives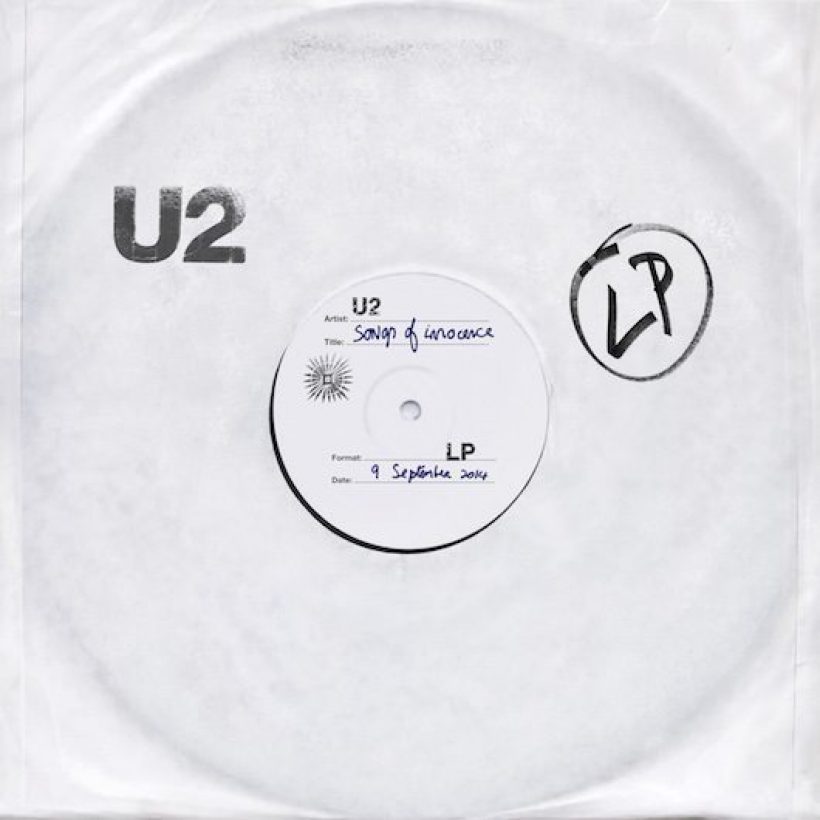 After months of conjecture about its supposedly imminent release, the new U2 album was gifted to millions upon millions of their fans, and iTunes subscribers, today (Tuesday).
The typically revolutionary presentation saw the 11-song 'Songs Of Innocence' album given away for free to more than half a billion iTunes Music Store customers worldwide. It was also gifted to subscribers to the band's website. Island Records has confirmed that the album will then be officially released on October 13.
U2 performed at Apple's launch today of the iPhone 6, the iPhone 6 Plus and the iWatch in Cupertino, California, where Apple CEO described it as "the largest album release of all time." The record will be exclusive to iTunes until its full commercial release, which will feature a 24-page booklet. Lead singer Bono described it as "our most personal record," revealing that it was only finally completed last week.
'Songs of Innocence' is said to have a range of influences from rock, both mainstream and punk, of the 1970s, to early 1980s electronica and ambient music. Themes addressed in the songs include home and family, relationships and discovery. The album's chief producers are Danger Mouse, Paul Epworth and Ryan Tedder, with further production credits to Declan Gaffney and Flood. It was recorded in Dublin, London, New York and Los Angeles.
The 'Songs Of Innocence' track listing is: 'The Miracle (of Joey Ramone),' 'Every Breaking Wave,' 'California (There Is No End To Love),' 'Song For Someone,' 'Iris (Hold Me Close),' 'Volcano,' 'Raised By Wolves,' 'Cedarwood Road,' 'Sleep Like A Baby Tonight,' 'This Is Where You Can Reach Me Now' and 'The Troubles.'
There'll also be a deluxe version of the album released on the same day next month, featuring an acoustic session of a number of the above tracks and four additional numbers, 'Lucifer's Hands,' 'The Crystal Ballroom,' 'The Troubles' (Alternative version), and 'Sleep Like A Baby Tonight' (Alternative Perspective Mix by Tchad Blake).
Format:
UK English