Listen To The 1975's New Track, 'Guys'
The new song will also feature on the band's hotly-anticipated 'Notes On A Conditional Form' album, set for release on 22 May.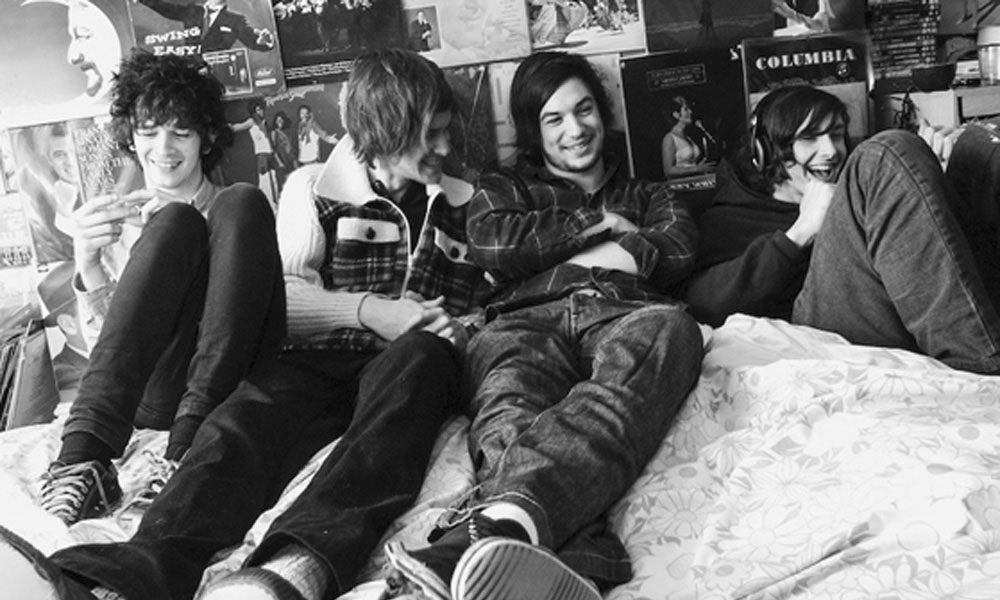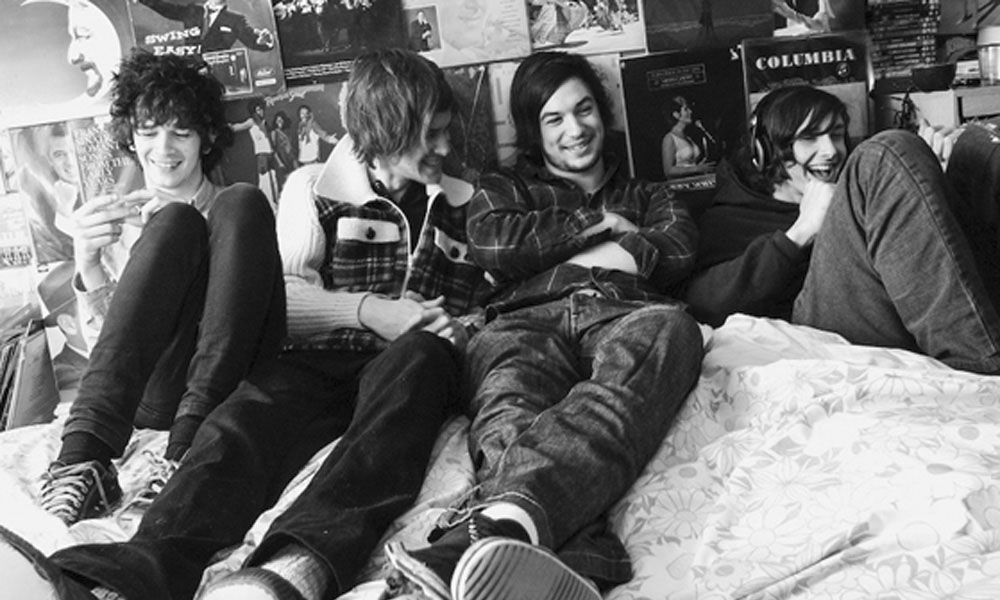 The 1975 have released a new song, 'Guys'. The new track will also feature on the band's hotly-anticipated new album, Notes On A Conditional Form, and you can check it out below.
'Guys' is the latest in a series of tracks the band have shared in the run up to the album, which was originally slated for release in April 2020, but has since been rescheduled for issue on 22 May due to the ongoing coronavirus crisis.
The first that fans heard of Notes On A Conditional Form was the latest version of 'The 1975', the signature instrumental piece that appears in a different form on each of their albums. This one, released in July 2019, was a stirring, proactive speech from teenage activist Greta Thunberg mandating fans to wake up to environmental disaster.
"To have that voice and that sentiment on the record, I couldn't think of anybody more powerful," says frontman Matty Healy. "I just think that she's brilliant. And I wanted to help, in the small way that I can, by opening up my platform to her. It was the first time in my life I've ever felt truly starstruck."
Aligning with Thunberg meant more to the band than an attention-grabbing 'comeback' single; it was a promise to a complete review of the way they function, committing to reduction of waste across their entire operation, from live performances to album packaging, the operations of their label, Dirty Hit, and their merchandise production – the band's next wave of T-shirts were screen-printed onto old garments provided by the fans themselves, live on site at festivals.
The second new track arrived in August 2019, to coincide with a career milestone: their headlining set at Reading and Leeds festivals. Titled 'People': a searing, punk blast with a simple, direct message: "Stop f_king with the kids."
The 1975 have continued releasing music in the run-up to the album release and each has been a complete shift, not just musically, ranging from UK garage to electronica to indie-pop, but lyrically and even image-wise: the anarcho-punks amid the chaos in the 'People' video are the Blur-wannabe indie-pop kids in the 'Me & You Together Song' video are the CGI avatars in the video for the dreamy 'The Birthday Party.' Prior to 'Guys', 'If You're Too Shy (Let Me Know)' took things back almost to the source of The 1975 – what the band describe as "a John Hughes movie bop with glimmering electronic glisses and cavernous '80s chords, but paired with a modern tale of lust-via-webcam and a minimalist, monochrome video."
"Every time I do a 1975 record, I kind of just go through my catalogue of music, the mental rolodex," says Healy. "And I think that Notes is an interesting record, because it has our most aggressive moments and our most tranquil moments and they're quite harshly lined up against each other. I don't have a playlist of one type of music, so I don't consume music like that, and when I'm inspired it'll never happen twice in one genre."
Notes On A Conditional Form is out on 22 May and can be pre-ordered here.
Format:
UK English