Rising New York Drill Artist 26AR Shares New Mixtape 'Still Drenchin'
The 12-track project is out now via Def Jam.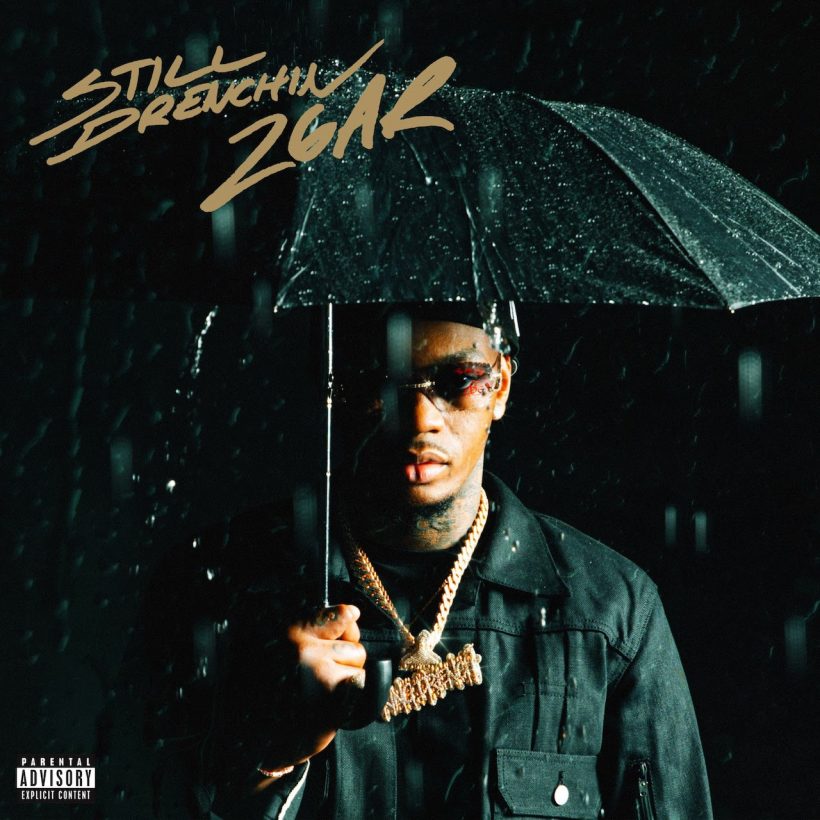 Rising critically acclaimed Brooklyn rapper 26AR has shared his anxiously anticipated EP, Still Drenchin, out now via Def Jam Recordings.
Living up to a promise to bring the sound, style, and spirit "back to the trenches," these 12 tracks illuminate his evolution as a gritty outlier in the scene with an uncompromising vision and bulletproof flow.
Ominous bells toll on the opener "We Outside." He unleashes a flurry of menacing bars over surging 808s before issuing a warning, "F__k it, I'm coming outside." Among many highlights, he links up with Rocko Ballin on "Gotta Be," which finds the duo trading rhymes in a crossfire over a charging trumpet melody. The introspective and infectious hook resounds, "She be asking me, 'Why you so cold?' I just gotta be."
Then, there's "Raise The Rate." It could double as the climax of your favorite big-screen gangster robbery flick as he laments, "All of the s__t I been through, can't tell you." The mesmerizing "Deep Waters" concludes Still Drenchin. Uplifting piano underlines another side of his lyricism with a clear-eyed closing confession, "Got me in deep water, I just wanna sleep normal, then I wake up and I thank father, for making me way stronger."
He initially set the stage for Still Drenchin with "My Set Pt. III," "Wild Wild West," and "HEARD ABT ME" (feat. Sdot Go). Beyond piling up over one million total streams and counting, "Wild Wild West" reeled in critical plugs from the likes of HipHopDX. Meanwhile, FLAUNT declared, "26AR prides himself in his ability to spit—poised to be the voice of the streets for the new generation."
2022 saw 26AR turn up with his Def Jam Recordings debut FLYEST OOTA. Tallying millions of streams, office summed it up best, "26AR does Brooklyn drill right."