Best Of 2Pac Collections Get Vinyl Debut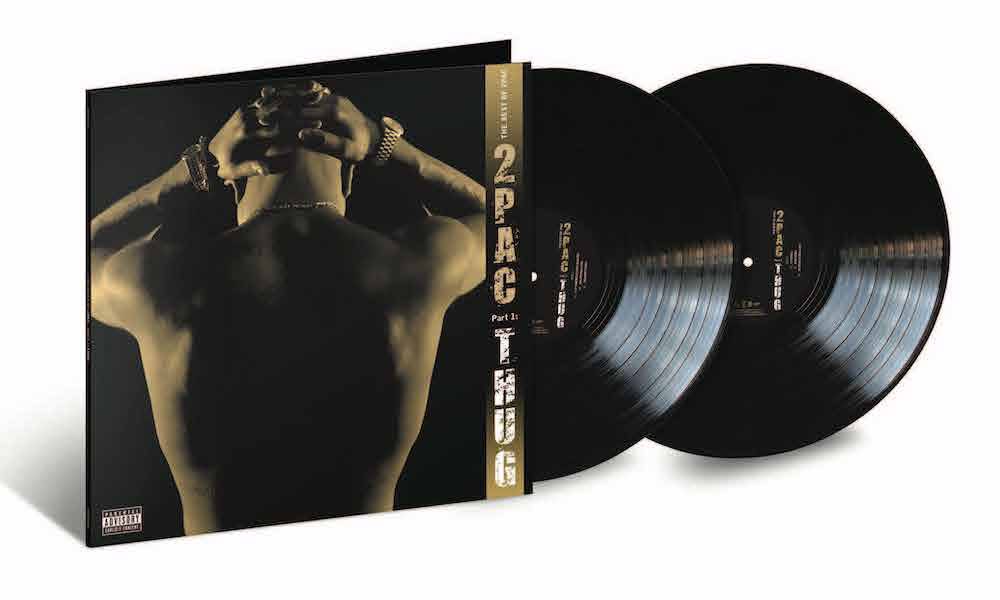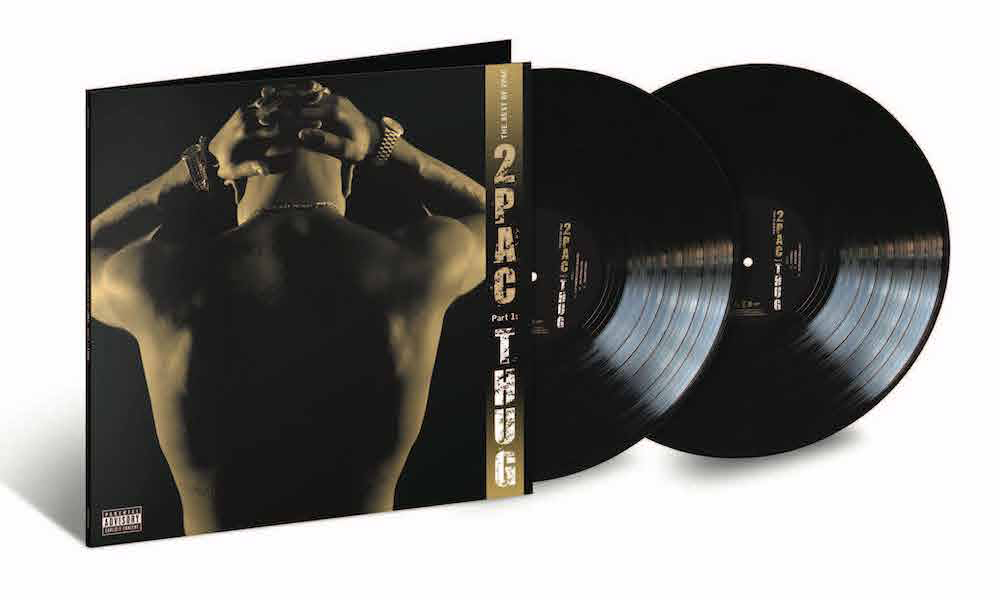 2Pac's projects THUG and LIFE make their vinyl debut via Interscope Records and UMe as The Best of 2Pac Part 1 and 2.
Originally released in 2007 as two separate albums, the package featured a combination of the later rapper's classic songs as well as unreleased material and remixes.
The Best Of 2Pac is a capsule of one of music history's most admired and revered rappers. It features his multi-platinum selling single "California Love," which reached No. 1 on Billboard's Hot 100 in 1996. The vinyl collections also include the Grammy-nominated tracks "Dear Mama," "Changes" and "How Do U Want It."
Remixes of "Still Ballin'" as well as "Until The End Of Time" And "Dear Mama" with Anthony Hamilton are featured on The Best Of 2Pac, in addition to an acoustic recording of "Thugz Mansion."
2Pac's classic single "Keep Ya Head Up" appears on Side C of the LIFE vinyl. It peaked at No. 3 on Billboard's Hot R&B/Hip-Hop Singles Sales chart and landed in the Top 15 of the Hot 100.
The THUG side features "Resist The Temptation" and 2Pac's debut solo single "Trapped."
The Best Of 2Pac is a snapshot of one of the greatest rappers in music history. His lasting impact as an activist, visionary, and artist continues to be an intrinsic part of today's musical landscape. His incisive and poetic commentary on misogyny, war, government, and media all remain prominent starting points for today's fiery political discourse.
The Best Of 2Pac can be bought here. View full tracklisting below.
The Best Of 2Pac THUG and LIFE tracklist.
THUG
Side A:
1. 2 Of Amerikaz Most Wanted
2. California Love (Original Mix)
3. So Many Tears
Side B:
1. I Ain't Mad At Cha
2. How Do U Want It
3. Trapped
Side C:
1. Changes
2. Hail Mary
3. Unconditional Love
Side D:
1. Dear Mama (Remix)
2. Resist The Temptation
LIFE
Side A:
1. Definition Of A Thug N___a
2. Still Ballin' (Nitty Remix)
3. Until The End Of Time (RP Remix)
Side B:
1. Never Call U B___h Again
2. They Don't Give A F__k About Us
Side C:
1. Keep Ya Head Up
2. Ghetto Gospel
3. Brenda's Got A Baby
Side D:
1. Thugz Mansion (2Pac Original) (Acoustic)
2. When I Get Free
3. Dopefiend's Diner