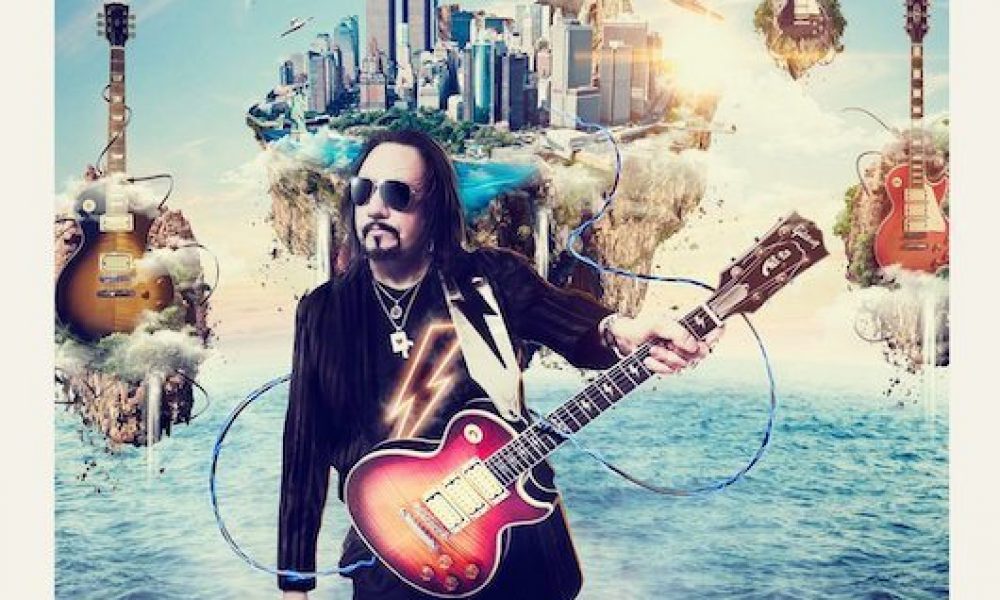 Former Kiss guitarist Ace Frehley is previewing his new covers album Origins Vol. 1 with a version of the Cream classic 'White Room,' which you can listen to via Rolling Stone here. The album will see him reunited with former bandmate Paul Stanley and features other such guests as Slash and Lita Ford, and also covering the Rolling Stones, Jimi Hendrix, Free, the Kinks and many others.
When uDiscover reported on the release of Frehley's last album Space Invader in the summer of 2014, we noted that he was already planning the covers set and its guest appearances. Origins Vol. 1 will be released by Entertainment One Music in North America on 15 April, and contains his first collaboration with Stanley, on a rendition of Free's 'Fire and Water,' for almost 20 years.
Mike McCready of Pearl Jam guests on a remake of Kiss' 'Cold Gin' and Rob Zombie guitarist John 5 on another Kiss original, 'Parasite" as well as Hendrix's 'Spanish Castle Magic.' Slash is on the new reading of Thin Lizzy's 'Emerald' and Ford on the Troggs' 'Wild Thing.'
Frehley tells Rolling Stone that he was inspired to do the Cream song because the band were a big inspiration and he saw them early in his musical education, in New York, when he was 15 or so. "Eric Clapton has always been a big influence on me," he says, recalling a March 1967 concert at the RKO 58th Street Theatre, part of a series called Murray the K Presents Music in the 5th Dimension.
"[Cream] were opening up for Mitch Ryder and the Detroit Wheels," says Frehley. "The Who was on the bill, too. Clapton had a big afro then and that painted guitar. It was pretty cool and different. I always liked 'White Room.'"
Frehley will tour extensively in the US behind the new release, with seven dates booked for later this month and early March and then a run of shows in the first half of April.
Explore our dedicated Kiss Artist Page
Format:
UK English