Al Schmitt, 23-Time Grammy-Winning Engineer, Dies At 91
Schmitt was honored with a star on the Hollywood Walk of Fame in 2015 for his work as a pioneer of recorded music.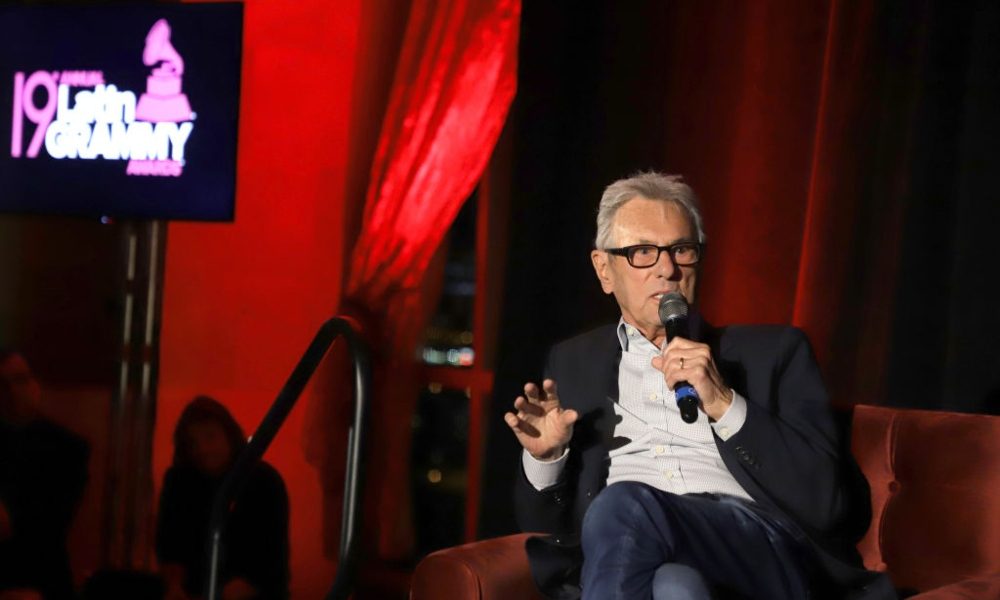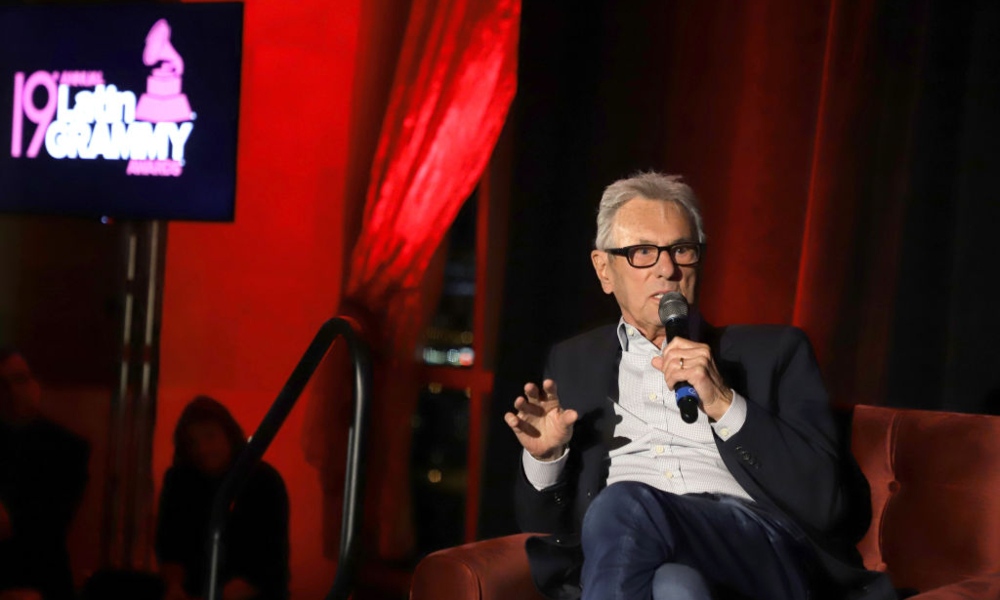 Legendary engineer Al Schmitt has passed away at the age of 91, his family confirmed.
Over Schmitt's impressive career, he won Grammy Awards for engineering on 10 occasions. The first was for 1962's Hatari! by Henry Mancini, and he scored more with George Benson, Toto, Steely Dan, Ray Charles, and Quincy Jones.
At 19, in his first job as an apprentice at Apex Recording Studios, Schmitt was thrown into action and unexpectedly had to record Duke Ellington and his Orchestra. It was trial by fire for Schmitt, who handled the session and would never look back.
"Duke Ellington sat next to me, and I was so nervous and it was obvious. I kept saying, 'You know, Mr. Ellington, I'm really not qualified to do this. This was a huge mistake,'" Schmitt told Billboard in 2012. "And he kept patting me on the leg and saying, 'Don't worry, son. We're going to get through this.' And that was it. I got thrown in, we got it done, we did four sides. The nice thing was it gave me confidence that I was able to do it. I often think that if they'd told me the night before that I was going to record Duke Ellington the next day, I probably would have called in sick."
Schmitt later relocated to Los Angeles in the late 50s, and had his next run of success as the staff engineer at RCA in Hollywood, engineering records for Sam Cooke and Elvis Presley.
After RCA, Schmitt's career as a freelance producer really began to take off, producing records for Jackson Browne, Neil Young and engineering a variety of artists including Frank Sinatra, Ray Charles, Madonna, and Michael Jackson. Throughout the history of popular music, few engineers have had the impact that Schmitt has. He was a legendary figure in an overlooked aspect of music creation, a go-to studio veteran for all kinds of projects.
Al Schmitt was also closely associated with Capitol Studios in Hollywood. Schmitt called Capitol his "favorite place to work," partly on account of its underground reverb chambers, designed by his friend Les Paul. The studios apparently provided optimal sound, and Schmitt thrived in the environment.
Al Schmitt had also recently put his name to a new plug-in from Leapwing Audio which is designed to recreate the legendary engineer's workflow. The TEC Awards Hall of Fame inducted Schmitt in 1997 and he was even honored with a star on the Hollywood Walk of Fame in 2015 for his work as a pioneer of recorded music.
Following his passing, many of the artists he worked with during his storied career have shared their tributes, including Brian Wilson of The Beach Boys.
"Al was an industry giant and a great engineer who worked with some of the greatest artists ever, and I'm honored to have worked with him on my Gershwin album. Love & Mercy, Brian."
Also sharing his condolences was esteemed producer Giles Martin, son of George Martin. "One of the greatest recording engineers in history. I had the pleasure of working with him at Capitol Studios. I was humbled by his effortless brilliance. There will never be another like him. Rip and thank you for all of the music."
Schmitt is survived by his wife Lisa, his five children, eight grandchildren, and five great-grandchildren.