Alan Lancaster, Bassist And Co-Founder Of Status Quo, Dies At 72
'Alan was an integral part of the sound and the enormous success of Status Quo during the 60s and 70s,' said lead singer Francis Rossi.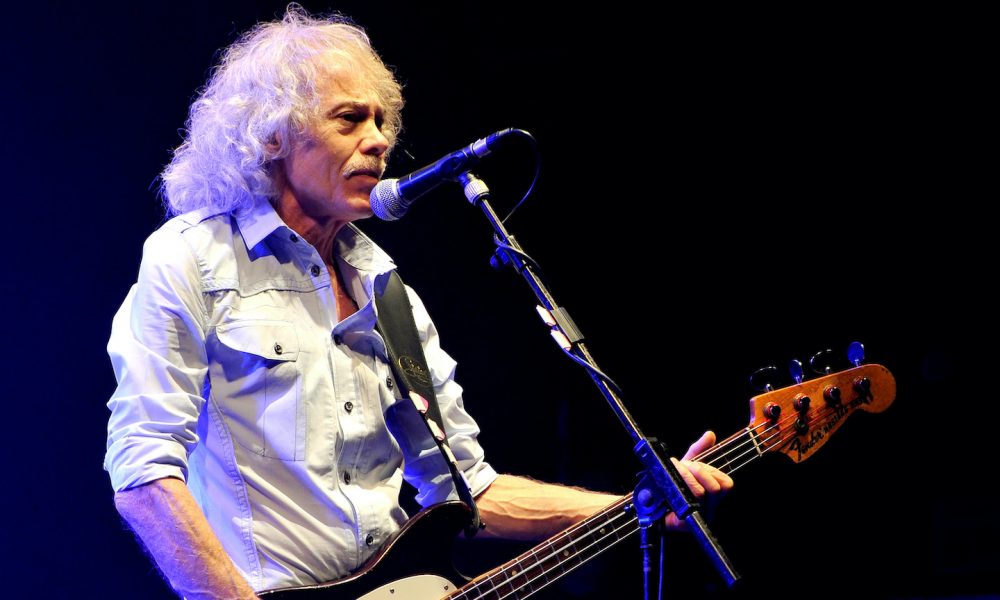 Status Quo co-founder and bassist Alan Lancaster has died at the age of 72. The news was confirmed by the band's manager Simon Porter today (26). He passed away in Sydney, having lived in Australia for 45 years, and after fighting multiple sclerosis.
"Alan was an integral part of the sound and the enormous success of Status Quo during the 60s and 70s," said lead singer Francis Rossi in a statement. The pair had known each other since their school days in Lewisham, London. "We were friends and colleagues for many years and achieved fantastic success together as the Frantic Four alongside Rick Parfitt and John Coghlan.
"Although it is well documented that we were estranged in recent years, I will always have very fond memories of our early days together and my condolences go to Dayle [his wife] and Alan's family."
Status Quo - Down Down [HQ]
Porter added: "It was an absolute pleasure to be able to reunite the original line-up for two sell-out tours in 2013-14 and to give Status Quo Frantic Four fans a final legacy and such a lasting memory. Although Alan was not in the best of health even then, he got through the tours with determination and grit and was a pleasure to work with."
ABC Australia entertainment reporter Craig Bennett wrote that Lancaster "passed away this morning at his Sydney home, surrounded by family…Status Quo began Rockin' All Over The World in 1967. The legendary band amassed decades of hit songs, including 'Down Down' and 'Whatever You Want.' Alan married his beautiful wife Dayle Lancaster in 1978. They met when Alan and Status Quo, along with Slade and Lindisfarne, toured Australia in 1973.
"Alan, who was a dear and special friend, is survived by Dayle, his children Alan Jr, Toni and David, plus five grandchildren. Dayle said this morning that Alan loved his life in Australia. His mother and father, plus his brother and sister also moved to Australia. Dayle said: 'We are all heartbroken. Alan had a wonderful wit and a fabulously dry sense of humor. He was a devoted and adoring husband, father and grandfather. Family was always his focus.'
"Despite having MS and issues with his mobility, Alan participated in hugely successful reunion tours in the UK & Europe in 2013 & 2014. He bravely played to thousands of adoring fans…and loved being back with the band and his loyal Quo army."
Born in Peckham, south London on February 7, 1949, Lancaster and Rossi formed the Scorpions with other school friends. They later became the Spectres, who had a deal with Piccadilly Records, and after further personnel changes, became Status Quo in the summer of 1967.
Quo had early success in 1968 with the psychedelic pop single "Pictures Of Matchstick Men" and a Top 10 UK hit later that year with "Ice In The Sun." It was some years before they hit on the harder, but highly commercial, rock sound and denim-clad image that brought them four UK No.1 albums and 25 Top 10 singles, including the 1974 chart-topper "Down Down." The band were recognized with a BRIT Award for Outstanding Contribution to Music in 1991.