Listen To Ama Lou's Deluxe Edition Of 'At Least We Have This'
The 'Deluxe Edition' features intimate live renditions of the EP's four tracks.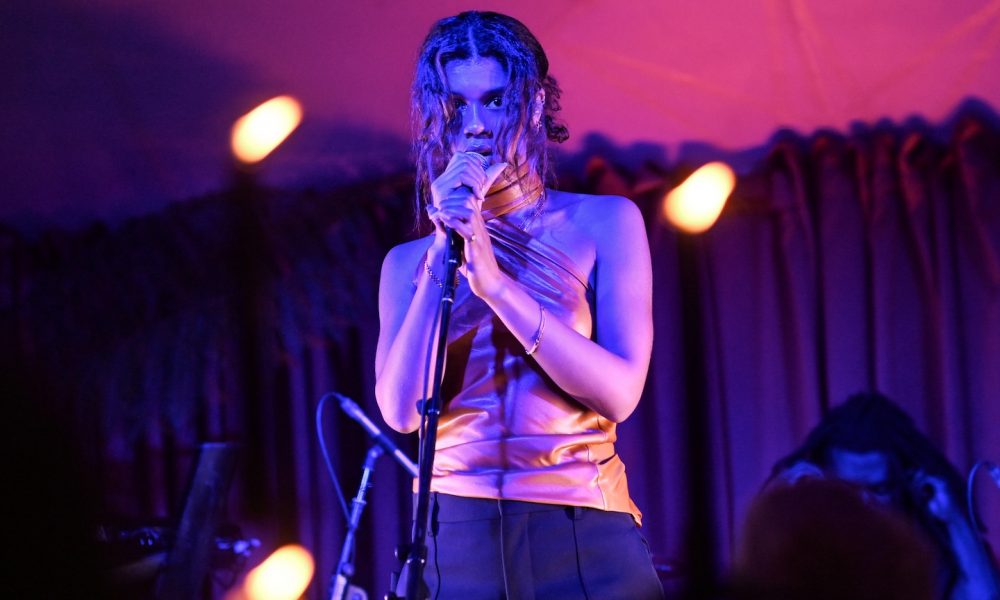 British singer/songwriter Ama Lou has released a deluxe edition of her emotional, genre-explorative EP, At Least We Have This.
Featuring stripped-down live versions of each of the EP's four tracks, the new, expanded set shows off Lou's powerful voice more than ever.
On At Least We Have This, Lou explores London's diverse musical past and present, and the sounds that remind her of growing up in the city. Each song takes influence from a different genre, showing off the tapestry of styles and moods the classically trained musician holds close to her heart. For the deluxe edition, Lou performs each track live, putting her vocals front and center to reveal the poignancy of every word.
The soft electronic edge of "Trust Nobody" is transformed into a rich, jazz-touched ballad, while the drill-infused "Talk Quiet" is rendered into a slinky slow jam. Meanwhile, Lou's clubbier anthems settle into deeper grooves as the sweltering, dancehall-inspired "Same Old Ways" and UK garage gem "All I Can Say" get even hotter under the spell of Lou's sultry flows.
The deluxe edition of At Least We Have This further showcases Lou's versatility as both a vocalist and songwriter. Since her captivating 2016 breakout single "TBC," Lou has continued to grow as an artist, receiving attention and praise from Vogue, The FADER, i-D, Elle, The Guardian, and others. And with her sister Mahalia, Lou launched Marzlama Films, a production company that has produced and directed all of Lou's videos, including "Far Out," "TBC," and ALWHT lead single "Trust Nobody," which has already racked up over 770k views on YouTube. This new deluxe edition is a special treat for long-time fans and new listeners alike, and it signals much more music—and live performances—to come in the near future.
Buy or stream At Least We Have This (Deluxe Edition).
At Least We Have This (Deluxe) Tracklist:
Trust Nobody
Same Old Ways
All I Can Say
Talk Quiet
Trust Nobody (Live Performance)
Talk Quiet (Live Performance)
Same Old Ways (Live Performance)
All I Can Say (Live Performance)