Andre Williams, Motown Producer, Songwriter And R&B Singer, Dies Aged 82
Known as "Mr. Rhythm," Williams was a colourful presence on the R&B scene back to his origins in pre-Motown Detroit.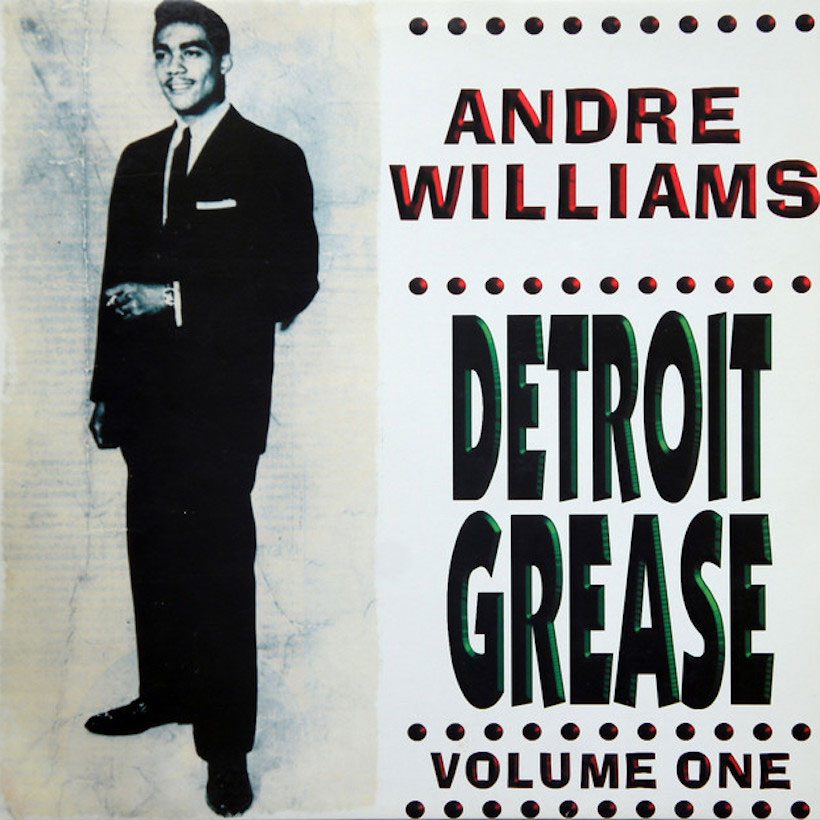 Andre Williams, the longtime R&B artist and erstwhile writer-producer at Motown, where he was a key early figure, has died at the age of 82 in Chicago. He succumbed to colon cancer, according to a statement from his label, Pravda Records.
"It is with great sadness that we announce the passing of legendary artist Andre Williams," read the label's Facebook entry. "He touched our lives and the lives of countless others. We love you Dre."
Williams' manager Kenn Goodman also confirmed his passing and told Billboard the singer died on Sunday afternoon (17 March) while in hospice care in Chicago. "He was diagnosed two weeks ago with colon cancer that spread to his lungs and brain," Goodman said. Williams had reportedly been suffering from other health issues including strokes and seizures but "was committed to trying to sing and record again."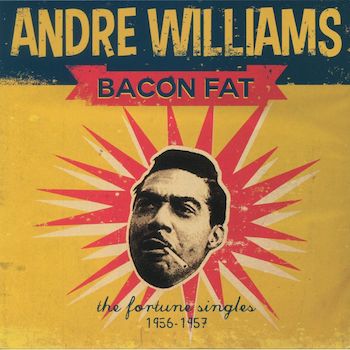 Born on 1 November 1936 in Bessemer, Alabama, Williams grew up mostly on the South Side of Chicago. A streetwise raconteur who became known as "Mr Rhythm," he moved to Detroit had his first taste of success in the city's pre-Motown R&B scene. As an artist, he was first signed to Fortune Records and took over the lead in vocal group the Five Dollars.
In his own name, Williams cut the 1957 national R&B top ten hit 'Bacon Fat' as well as less successful follow-ups such as 'Jail Bait' and 'The Greasy Chicken.' Known for his fast, sing-talking style, Williams earned another nickname, the "godfather of rap," before signing to Motown, where he would work off and on for four years as an artist, producer, writer and talent scout.
Williams played a vital role in early Motown history, meeting the young and ambitious Berry Gordy while sitting in the next chair to him at the barber's. He introduced Gordy to Art Talmadge at United Artists, leading to the production deal for Marv Johnson and Eddie Holland that got Motown up and running.
Collaborating with A&R chief Mickey Stevenson, he co-produced a number of early Stevie Wonder tracks and co-wrote 'Thank You (For Loving Me All The Way),' the 1964 B-side to 'Castles In The Sand'. Williams worked with a number of artists during the early days of Motown, co-producing the Temptations' debut 1961 single 'Oh Mother Of Mine' and Mary Wells' 'Oh Little Boy (What Did You Do To Me)', the B-side to 'My Guy,' co-written by Stevenson and Holland. While he mostly worked behind the scenes at the fast-growing company, Williams did record a single of his own for Motown, 'Rosa Lee (Stay Off The Bell)' in 1961.
Rosa Lee (Stay Off The Bell)
Back in Chicago, he co-wrote the R&B staple 'Shake Your Tail Feather,' first cut by the Five Du-Tones and later closely associated with James & Bobby Purify, Ray Charles and others. For the same One-derful! label, he also produced Alvin Cash's 'Twine Time.' One of the most colourful mavericks in Detroit and the R&B world at large, Williams would spend the next six decades jumping around labels and working with artists across all genres before starting a label of his own.
He freelanced, among other companies, at Mercury Records' black music imprint Blue Rock, where he produced Sir Mack Rice's original recording of 'Mustang Sally,' also supervising future Motown artist Edwin Starr at Ric-Tic Records. For a time, Williams had his own label, Sport, earning success with the Dramatics, before starting a run with Chess Records.
While at the famed Chicago company, he released some of his own definitive tracks including 'Cadillac Jack,' 'Humpin Bumpin' and Thumpin'' and 'The Stroke.' He moved from one city to another,  battling addiction, and while in Los Angeles worked on Ike & Tina Turner's 1972 album Let Me Touch Your Mind. He experienced a 1990s career renaissance working with rock bands like the Jon Spencer Blues Explosion, the Dirtbombs, the Sadies and others.
Williams remained something of an underground cult figure in the US but had a loyal fanbase in Europe; his 2007 European tour is captured in the documentary feature Agile, Mobile, Hostile: A Year With Andre Williams, released the following year.
Goodman, who owned Pravda Records and managed Williams for many years, told the New York Times: "There wasn't anything he wouldn't tackle and be 100 percent into – endlessly in the studio, endlessly on the road, endlessly performing. He was a survivor; he was a hustler. He knew how to get onstage every night, no matter what condition he was in every day. He was magic."
Goodman also told the Times that another documentary that focuses on Williams' later life is in the works, and a tribute concert is planned in Chicago, the adopted city of "Mr. Rhythm," in April.
Format:
UK English