Arcade Fire Premiere 'Creature Comfort' Video With VH-1 Style Pop-Ups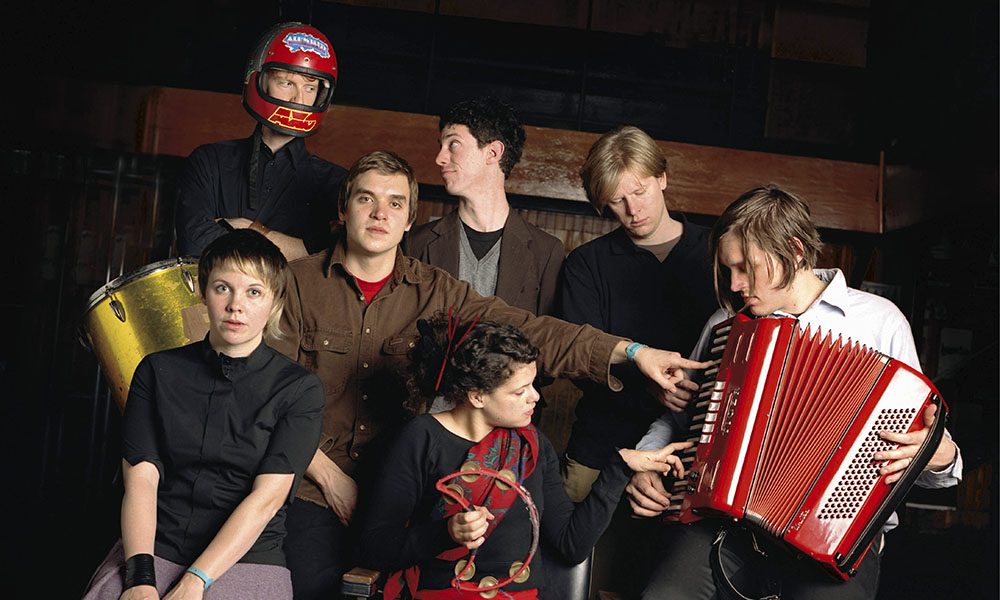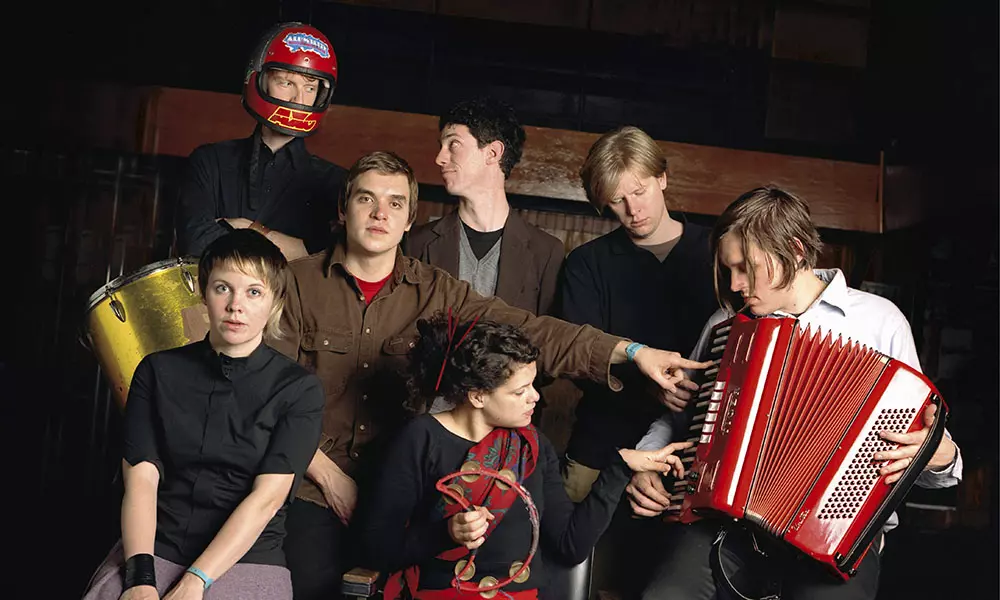 Arcade Fire have premiered the new "Official Official" video for their new single 'Creature Comfort', a week after sharing a slightly different "Official" version of the promotional film.
It is believed that Win Butler and the rest of the band that the original clip was slightly too abstract and didn't contain enough background info. As a result, they have now premiered a new video for the single. The new video is exactly the same as its predecessor in that it features the band performing in a strobe-lit room with the lyrics scrolling across the screen like an LED sign. In the new video, however, there are video-style annotations that populate the screen throughout the song designed to resemble the VH-1 style Pop-Up videos popular during the 1990s.
In the new version of the video, the informational pop-ups start off straightforwardly enough, before becoming more overtly tongue-in-cheek, reporting "facts" such as "The poster above the piano features a scary snake, which is why multi-instrumentalist Will Butler keeps backing away from it."
Arcade Fire - Creature Comfort (Official Music Video)
Some of the blurbs featured in the film are true, such as "Arcade Fire hails from Montreal Canada, where this video was shot". Others, such as "The band was inspired to use a spotlight after seeing a poster for the movie Spotlight" are clearly less than factual. The film also humorously informs us that the band's forthcoming album, Everything Now, is going to be made available on every format a modern millennial fan could possibly want: "Everything Now is available on CD, cassette, vinyl and fidget spinner."
The long-awaited follow-up to 2013's Reflektor, Arcade Fire's new album Everything Now is scheduled for release on 28 July 2017. The band return to the UK for summer dates, playing two nights at London's York Hall on 4 July and 5 July, in addition to a show at Manchester's Castlefield Bowl on 6 July.
Explore Our Arcade Fire Artist Page
Format:
UK English