Aretha Franklin, "The Queen Of Soul", Dies Aged 76
The 18 times Grammy Award-winning star had been battling cancer since 2010.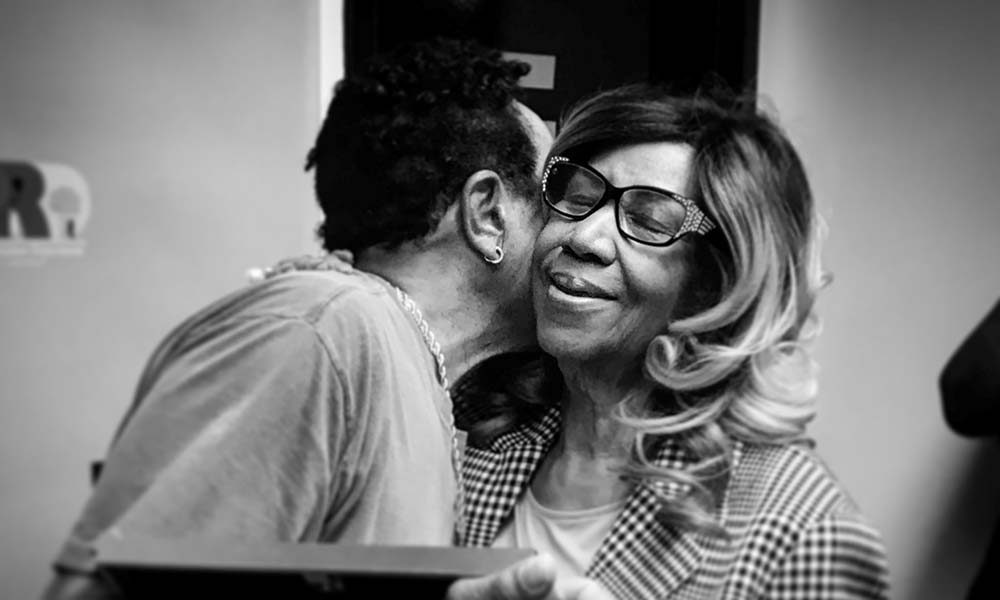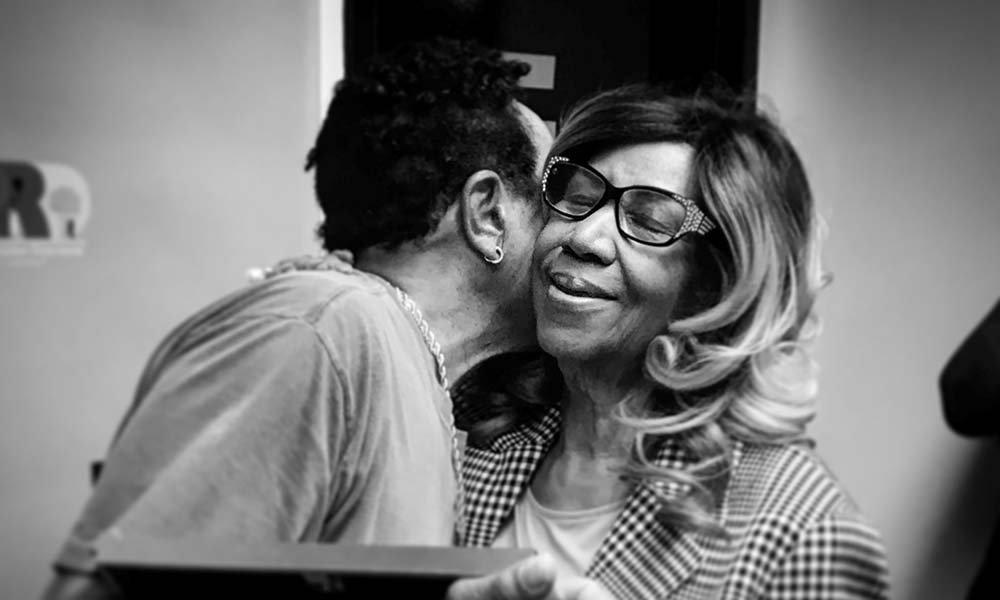 Aretha Franklin, the multiple Grammy award-winning star whose legacy stretches back decades, has died aged 76, the Associated Press and TMZ have reported.  Prior to her death, recent newspaper reports had said she was gravely ill in hospital in Detroit.
Known as "the Queen Of Soul",  Franklin, who was diagnosed with cancer in 2010, last performed in November 2017 for the Elton John AIDS Foundation in New York. Her final public performance was in Philadelphia in August 2017. She has previously announced that she would be retiring from music in 2019.  She cancelled her tour dates in March after her doctor told her to "rest completely" for at least two months. One of the shows would have marked her 76th birthday.
Legendary Motown founder Berry Gordy expressed his sorrow over Aretha Franklin's passing in a statement.
"A national treasure to everyone, but to me personally, Aretha Franklin was my dear, dear friend, my homegirl, and I loved her a lot," he said. "From seeing her as a baby singing and playing at the piano at her father's home, to her giving a rousing performance atthe White House, she has always been amazing.  No matter how the music has changed over the years, she remained so relevant.
 "Though never signed to Motown, Aretha was considered part of my family.  We always shared fond memories of the Motor City, life, and just things. Her passing is not only a tremendous personal loss for me, but for people all over the world who were touched by her incredible gift and remarkable spirit.  
"Aretha Franklin will always be the undisputed Queen of Soul, and her legacy will live forever," he said. "My condolences go out to her sons, other family members, friends and fans.  I will miss her."
Her longtime friend, Smokey Robinson also shared his condolences saying, "This morning, my longest friend in this world went home to be with our father. I will miss her so much, but I know she's at peace".
Born Aretha Louise Franklin on 25 March 1942, Franklin began her career as a child singing gospel at New Bethel Baptist Church in Detroit, where her father, C. L. Franklin, was minister. When the young Aretha was 14, her father began managing her, bringing her on the road with him during his so-called "gospel caravan" tours for her to perform in various churches. He helped his daughter get signed to her first recording deal with J.V.B. Records, where her first album, Songs of Faith (also known as Aretha Gospel) was issued in 1956.
In 1960, at the age of 18, she embarked on a secular career, recording for Columbia Records but only achieving modest success.  Released early in 1961, her first secular album, Aretha: With The Ray Bryant Combo featured her first single to chart the Billboard Hot 100, 'Won't Be Long', which also peaked at number 7 on the R&B chart. Mostly produced by Clyde Otis, Franklin's Columbia recordings saw her recording in diverse genres such as standards, vocal jazz, blues, doo-wop and rhythm and blues. Before the year was out, Franklin scored her first top 40 single with her rendition of the standard, 'Rock-a-Bye Your Baby with a Dixie Melody'. The song became her first international hit, reaching the top 40 in Australia and Canada.
By 1964, Aretha Franklin began recording more pop music, reaching the top ten on the R&B chart with the ballad, 'Runnin' Out of Fools' in early 1965. She had two R&B chart singles in 1965 and 1966 with the songs 'One Step Ahead' and 'Cry Like A Baby' while also reaching the Easy Listening charts with the ballads 'You Made Me Love You' and '(No, No) I'm Losing You'. By the mid-1960s, Franklin was netting $100,000 from countless performances in nightclubs and theaters. Also during that period, Franklin appeared on rock and roll shows such as Hollywood A Go-Go and Shindig!.
Following her signing to Atlantic Records in 1967, Franklin achieved commercial acclaim and success with enduring hits such as 'Respect', '(You Make Me Feel Like) A Natural Woman', 'Spanish Harlem' and 'Think'. By the end of the 1960s decade she had gained the title "The Queen of Soul".
Franklin's debut Atlantic album, I Never Loved a Man the Way I Love You, also became commercially successful, later going gold. She also scored two more top ten singles in 1967 with 'Baby I Love You" and '(You Make Me Feel Like A) Natural Woman'. Franklin's rapport with producer Jerry Wexler helped in the creation of the majority of Franklin's peak recordings with Atlantic.
Aretha Franklin - Natural Woman
In 1968, she issued the top-selling albums, Lady Soul and Aretha Now, which included some of Franklin's most popular hit singles including 'Chain of Fools', 'Ain't No Way', 'Think' and 'I Say a Little Prayer'. In February 1968, she earned the first two of her Grammys including the debut category for Best Female R&B Vocal Performance. On February 16, 1968, Franklin was honored with a day in her honor and was greeted by long-time friend Martin Luther King, Jr. who gave her the SCLC Drum Beat Award for Musicians just two months before his death.
Franklin's success expanded during the early 1970s in which she recorded top ten singles such as 'Spanish Harlem', 'Rock Steady' and 'Day Dreaming' as well as the acclaimed albums, Spirit in the Dark, Young, Gifted & Black and her gospel album, Amazing Grace, which sold over two million copies.
In 1971, Aretha Franklin became the first R&B performer to headline Fillmore West, later releasing the live album, Aretha Live at Fillmore West. Franklin continued having R&B success with songs such as 'Until You Come Back To Me' and 'I'm In Love' but by 1975, her albums and songs were no longer top sellers. After Jerry Wexler left Atlantic for Warner Bros. Records in 1976, Franklin worked on the soundtrack to the film, Sparkle, with Curtis Mayfield. The album yielded Franklin's final top 40 hit of the decade, 'Something He Can Feel', which also peaked at number-one on the R&B chart.
After her father was shot in 1979, Aretha Franklin left Atlantic and signed with Arista Records, finding success with her part in the film The Blues Brothers and with the albums Jump to It and Who's Zoomin' Who?.  In 1995, she featured on The Four Tops' popular Motown album Christmas Here With You and in 1998 she returned to the top 40 with the Lauryn Hill-produced song, 'A Rose Is Still a Rose', later issuing the album of the same name, which went gold.
That same year, Franklin earned international acclaim for her performance of "Nessun Dorma" at the Grammy Awards. Her final Arista album, So Damn Happy, was released in 2003 and featured the Grammy-winning song, 'Wonderful'.
In October 2014, Franklin became the first woman to have 100 songs on Billboard's Hot R&B/Hip-Hop Songs chart with the success of her cover of Adele's 'Rolling in the Deep', which debuted at number 47 on the chart.
In total, Aretha Franklin won 18 Grammy Awards and she remains one of the best-selling musical artists of all time, having sold over 75 million records worldwide. Widely influential, she has been honored throughout her career including a 1987 induction into the Rock and Roll Hall of Fame, in which she became the first female performer to be inducted.  She was inducted to the UK Music Hall of Fame in 2005 and into the GMA Gospel Music Hall of Fame in August 2012.
In recent years, she worked with André 3000, covered Adele, and, memorably, brought President Obama to tears during a performance of "(You Make Me Feel Like) A Natural Woman" in 2015.
At the time of her death, Franklin had reportedly been working on a final album, produced in part by Stevie Wonder.
This is a breaking story. Please refresh the page for the latest version. 
Format:
UK English