Armand Van Helden and Brittles Share New Single 'The Promoter'
Grammy-nominated DJ, producer, and songwriter Armand Van Helden shares single 'The Promoter' featuring Brittles.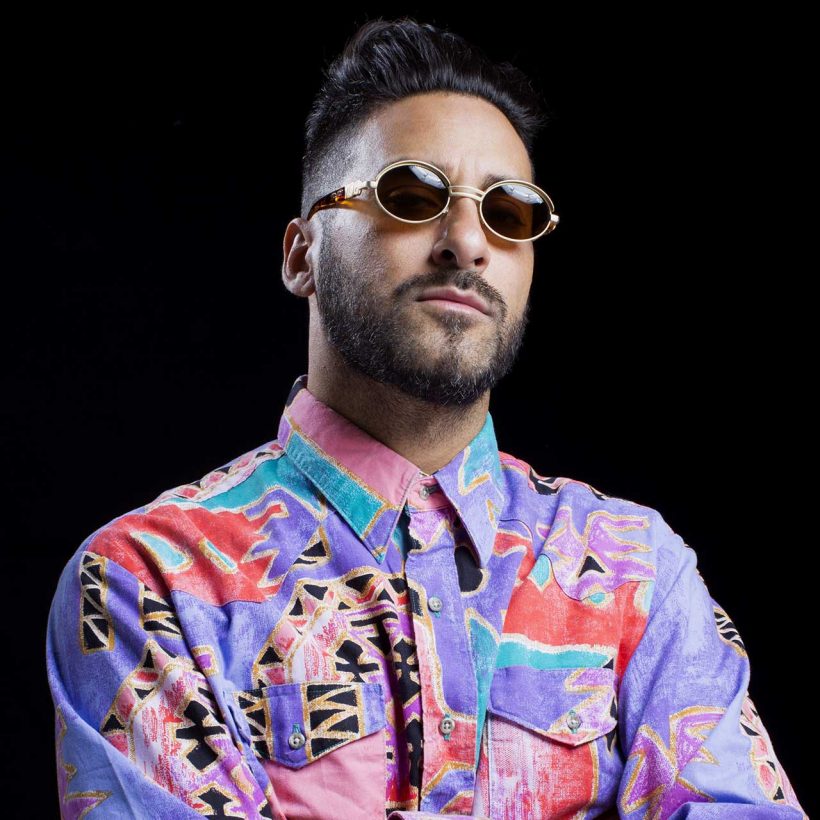 Grammy-nominated DJ, producer, and songwriter Armand Van Helden has released a bouncy new single called "The Promoter," in collaboration with Brittles. The electro-house track, available now via 3Beat, makes a tongue-in-cheek reference to the way club promoters approach women. In a statement about the track, Van Helden said, "Brittles and I tried to kill tables with a song."
Armand Van Helden & Brittles - The Promoter
Van Helden is one of the most renowned names in house music. He received a Grammy nomination in 1998 for Best Remixed Recording, Non-Classical, and in 2012 for Best Dance Recording for "Barbra Streisand" under his duo project Duck Sauce with A-Trak. His 2010 hit "Bonkers" with Dizzee Rascal, meanwhile, peaked at No.2 on the Billboard Dance Chart. Over his lengthy career, Van Helden has collaborated with some of the biggest names in pop, including Katy Perry, Britney Spears, and Janet Jackson.
Fans can catch Van Helden on tour throughout the summer, where he'll be making stops as a solo act, as well as appearing with A-Trak, as Duck Sauce. Dates include a variety of festivals around the globe, including Los Angeles' Day Trip and Belgium's Tomorrowland.
Armand Van Helden tour dates:
Sun Jun 19th: Brooklyn Mirage, NYC, USA [Duck Sauce]
Sat Jun 25th: Day Trip Fest, Los Angeles, USA
Sat Jul 2nd: Off Piknic Electronik, Montreal, Canada
Fri Jul 8th: Brighter Days Festival, Sunderland, UK
Sun Jul 10th: Think Festival, Leipzig, Germany
Sat Jul 23rd: Tomorrowland, Boom, Belgium [Duck Sauce]
Sat Jul 30th: Tomorrowland, Boom, Belgium [Duck Sauce]
Sat Aug 6th: We Are FSTVL, Upminster, UK
Sun Aug 7th: Glitterbox @ Hi, Ibiza, Spain
Sat Aug 13th: Junction 1, Glasgow, UK
Fri Aug 19th: Café Mambo at the Castle, York, UK
Sat Aug 20th: The Masquerade @ Pacha, Ibiza, Spain
Sun Aug 28th: Crooked House In The Park Festival, Lichfield, UK
Tue Dec 13th: Holy Ship! Shipwrecked, Puerto Aventuras, Mexico