Armando Manzanero, Prolific Latin Songwriter, Dead At 85
One of the most accomplished songwriters in Latin music, Manzanero has written over 400 songs, which have been performed by Frank Sinatra, Elvis Presley and Luis Miguel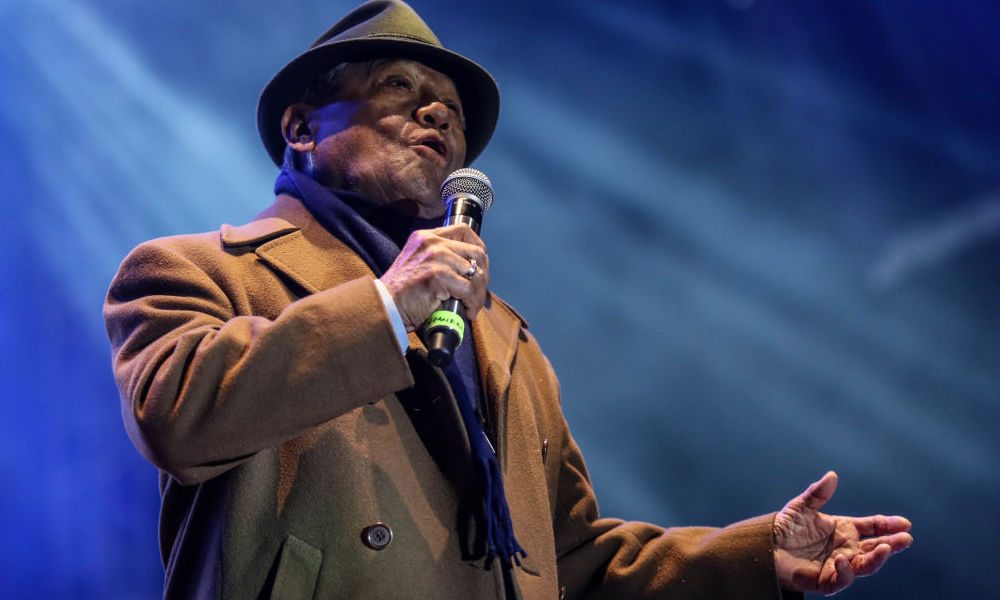 Prolific songwriter and icon of Latin American music Armando Manzanero — whose songs have been performed by a long list of artists including Andrea Bocelli, Frank Sinatra and Luis Miguel — has died at age 85. The Mexican-born artist died of complications from Covid-19, according to a report from Billboard.
Manzanero had been diagnosed with the virus on December 17, and was hospitalized five days later and put on a respirator. As recently as this weekend, he had seemed to be in improving health.
Mexico's Society of Authors of Composers, of which Manzanero was president, released a statement this morning: "The romantic soul of Mexico and the world is in mourning."
Born in Mérida, Yucatán, Mexico in 1935, Manzanero began studies at the local conservatory when he was just eight years old. He started his career playing piano as an accompanist for other musicians when he was 16. At 22, he was hired at CBS Records in Mexico, and scored his first hit as a songwriter with "Voy A Apagar La Luz," performed by singer Lucho Gatica and featuring Manzanero's piano playing.
Manzanero is known as a master of the romantic ballad and has written more than 400 songs during his lifetime, including "Somos Novios," which was reissued with new lyrics in English by Elvis Presley collaborator Sid Wayne, and became a hit for Perry Como in 1970 as "It's Impossible." His songs have also been performed by the likes of Presley, Tony Bennett, Il Divo, Ray Conniff, Christina Aguilera and José José. He also saw himself as a champion of Mexican musical tradition.
"I carry the flag of the best music in the world, the most beautiful music, and I am not the one who created it," Manzanero told the Associated Press in an interview earlier this year. "Someone like Juventino Rosas did with his waltz 'Sobre las Olas,' someone like Lorenzo Barcelata with his song 'María Elena,' someone like Mrs. Consuelo Velázquez with the most sung song in the world, 'Bésame Mucho.' I champion all that great music that we Mexicans have."
In 2010, Manzanero received the Latin Grammy Lifetime Achievement Award, and in 2014 he was also honored with the Grammy Lifetime Achievement Award. He was inducted into the International Latin Music Hall of Fame in 2000, the Billboard Latin Music Hall of Fame in 2003, and the Latin Songwriters Hall of Fame in 2013.
"Today the maestro Armando Manzanero leaves us," singer Marc Anthony said in a Spanish tweet. "A giant talent, an admirable man who with his music and his lyrics was an inspiration for many of us. Amid the sadness over his departure, I thank the blessing of his musical legacy. Thanks for so much maestro."