Listen To 'Quick Trick' From Unissued Art Blakey, Jazz Messengers Album
The LP session featured Blakey on drums with trumpeter Lee Morgan, tenor saxophonist Hank Mobley, pianist Bobby Timmons and bassist Jymie Merritt.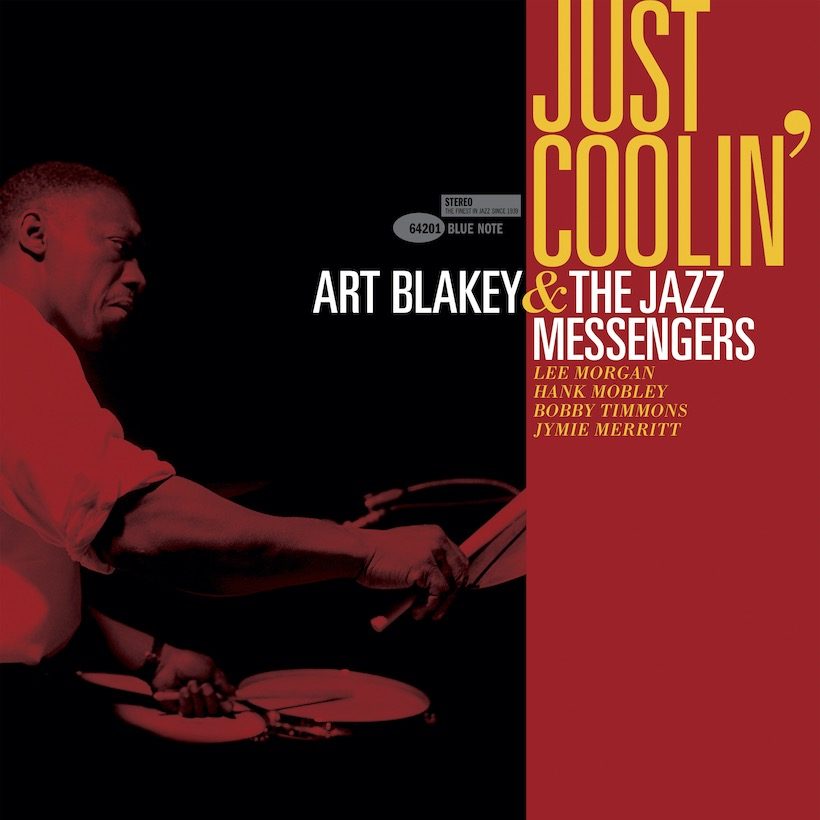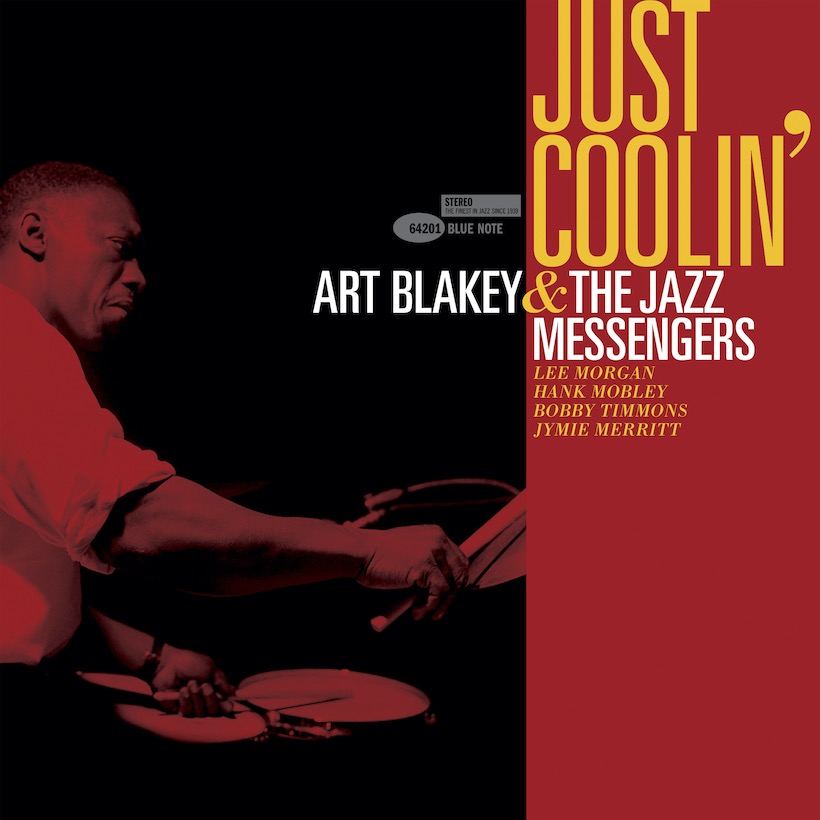 Blue Note Records has announced the 24 April release of Just Coolin', a never-before-issued studio album by the great jazz drummer Art Blakey & the Jazz Messengers. It was recorded on 8 March 1959 in the living room studio of celebrated engineer Rudy Van Gelder in Hackensack, New Jersey.
The session featured a stellar line-up of the Jazz Messengers that worked together for only a short time. Along with Blakey on drums, it featured trumpeter Lee Morgan, tenor saxophonist Hank Mobley, pianist Bobby Timmons and bassist Jymie Merritt.
Just Coolin' includes two previously unissued compositions, of which Timmons' 'Quick Trick' is available now to stream or download. The album can be pre-ordered now on CD, as a digital download, and on an all-analogue 180 gram vinyl pressing, mastered by Kevin Gray.
At the time of the Just Coolin' session, the saxophonist role in the Jazz Messengers was in transition. The band had last recorded in October 1958, when they consolidated their place in the jazz firmament with the classic album Moanin'. Benny Golson was the featured tenor saxophone player on that LP. But by July 1959, Blakey had recruited a new tenor sax man, Wayne Shorter, who remained a fixture of the band until 1964.
The interim saw the return of Mobley, a charter member of the Jazz Messengers on their formation in 1954. He appeared on their debut recording The Jazz Messengers At The Café Bohemia in 1955. Mobley was also the group's resident composer, and three of the six tracks on Just Coolin' were his compositions, 'Hipsippy Blues,' 'M&M' and "Just Coolin".
Five weeks after the Just Coolin' session, Blue Note founder and producer Alfred Lion took the decision to record the band again at the famous club Birdland in New York City. On 15 April 1959, he captured a confident live recording that included four of the six titles recorded in March. Those Birdland recordings ended up superseding the studio date when, later that year, Lion instead released the two-volume live album Art Blakey & The Jazz Messengers At The Jazz Corner Of The World.
"In 2020, it's great to find more Morgan, Mobley and Timmons in their prime," writes Bob Blumenthal in the liner notes for Just Coolin'. "The music had clearly settled in during the month that separated studio and live versions, but the fire of these six tracks has an appeal of its own."
Just Coolin' is released on 24 April. Scroll down for the tracklisting and credits, and pre-order it here.
Listen to the best of Art Blakey on Apple Music and Spotify.
SIDE 1
1. Hipsippy Blues (Hank Mobley)
2. Close Your Eyes (Bernice Petkere)
3. Jimerick (unknown)
SIDE 2
1. Quick Trick (Bobby Timmons)
2. M&M (Hank Mobley)
3. Just Coolin' (Hank Mobley)
Lee Morgan: trumpet
Hank Mobley: tenor saxophone
Bobby Timmons: piano
Jymie Merritt: bass
Art Blakey: drums
Original session produced by Alfred Lion
Recorded on 8 March 1959, Van Gelder Studio, Hackensack, NJ
Recording by Rudy Van Gelder
Photography by Francis Wolff
Cover design by Todd Gallopo at Meat and Potatoes
Produced for release by Zev Feldman
Mastered for vinyl by Kevin Gray at Cohearent Audio
Format:
UK English